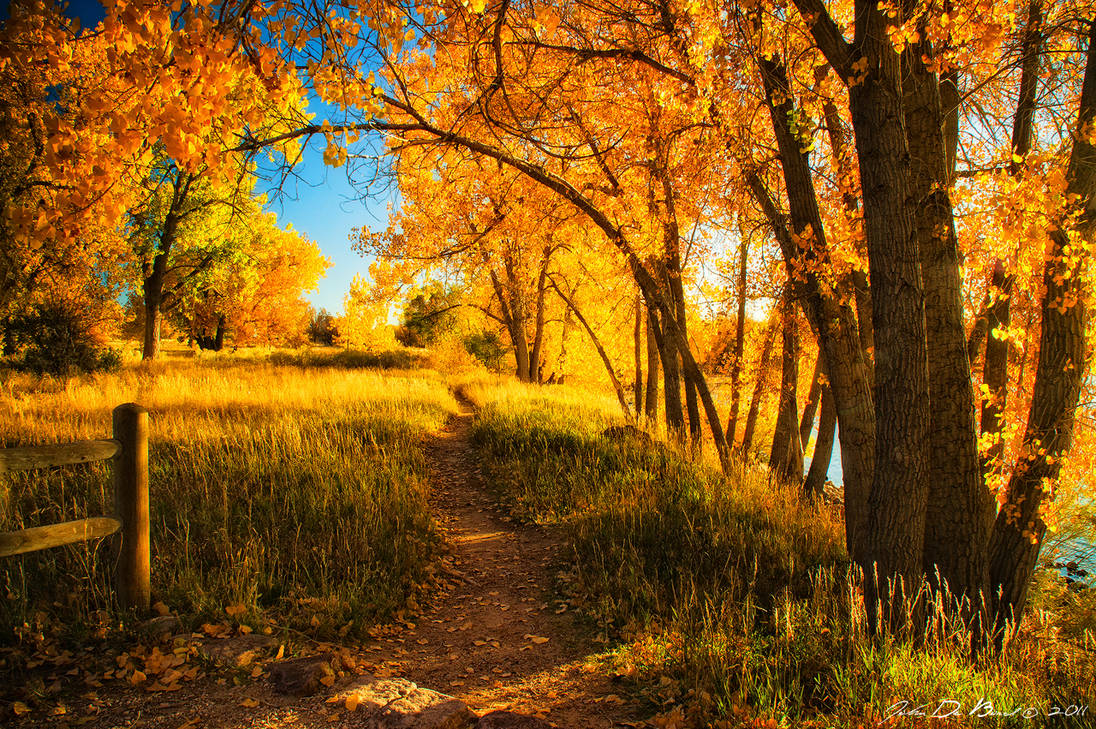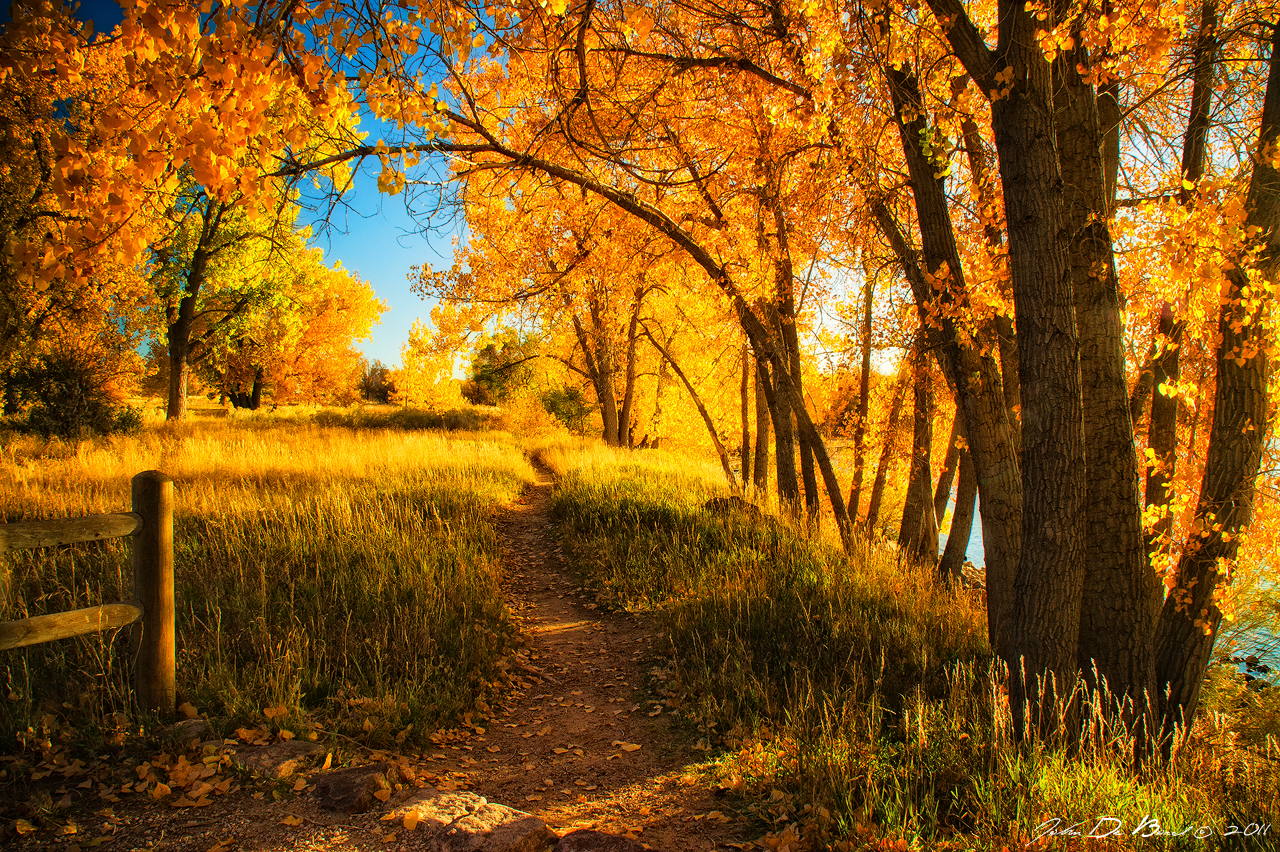 Watch
Insight about the shot---
Light. I am always chasing it. There just isn't much of anything else that can add so much to a shot than light. I guess that's why I wake up at crazy times of the morning )3am often) to get on location to have the best conditions. There is an old saying that sort goes like "artist's suffer for their craft", am I suffering waking up at such a crazy time of the day? I don't see it as such at all because the reward is so great. To sit and photograph with nothing around you, no noise, no people, just the sound of the leaves rustling and the birds singing. Everything feels so much more alive at the hours before dawn and during it. The world seems like a much calmer place and time just seems to move slow.
This was captured at Cherry Creek State Park with a couple of friends I shoot with on a cool gorgeous Autumn morning. The only other person we saw was a lone fisherman who had been there all night long, just relaxing on the shore and casting a line. Other than that, completely void of people.
Technical info---
I really liked how the pathway lead into the trees. I also really liked how the fence worked with a sense of forced perspective which basically forces the viewers eyes down the path. I have a shot without it as well but I feel the composition in this capture is far better considering what it does. I wanted to portray the light the best I could and have the viewer enveloped, surrounded and wrapped in it. Not a easy shot to especially shoot either with just a huge dynamic range, so had to use my Sony a550's ability to shoot HDR in body with a setting of 3 backed by a Fotodiox CPL and Grad ND. After several tried I got it using that setup. The darks and lights had a happy medium, at least in my eyes with holding back the brightness of the leaves some.
Fall how I miss you.
---John

Follow me and my work on the sites below!

G+ | facebook | twitter | flickr | redbubble | photoblog | website