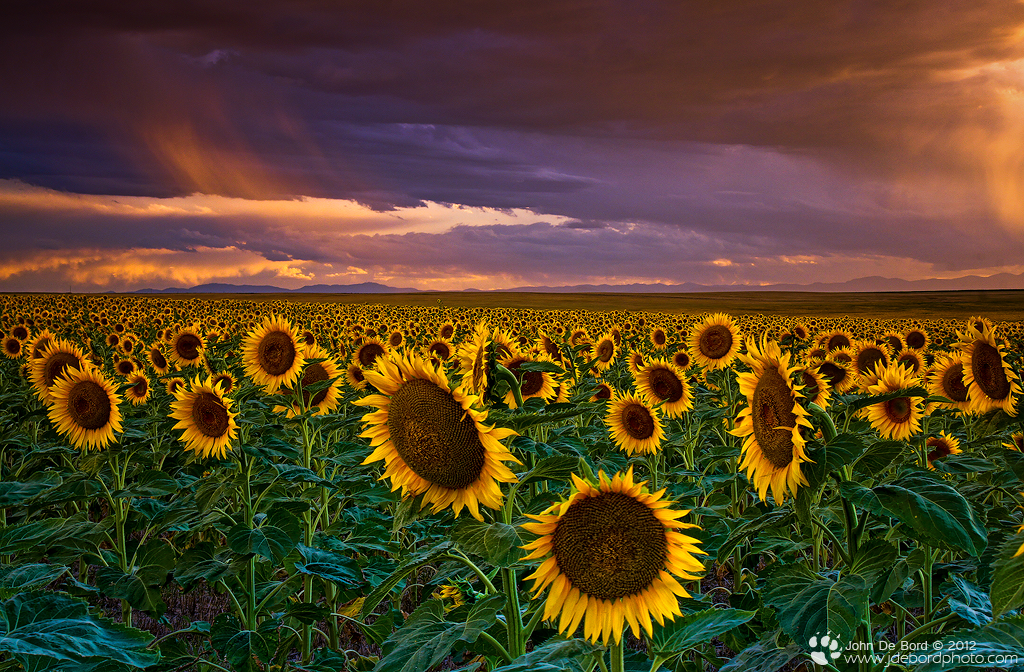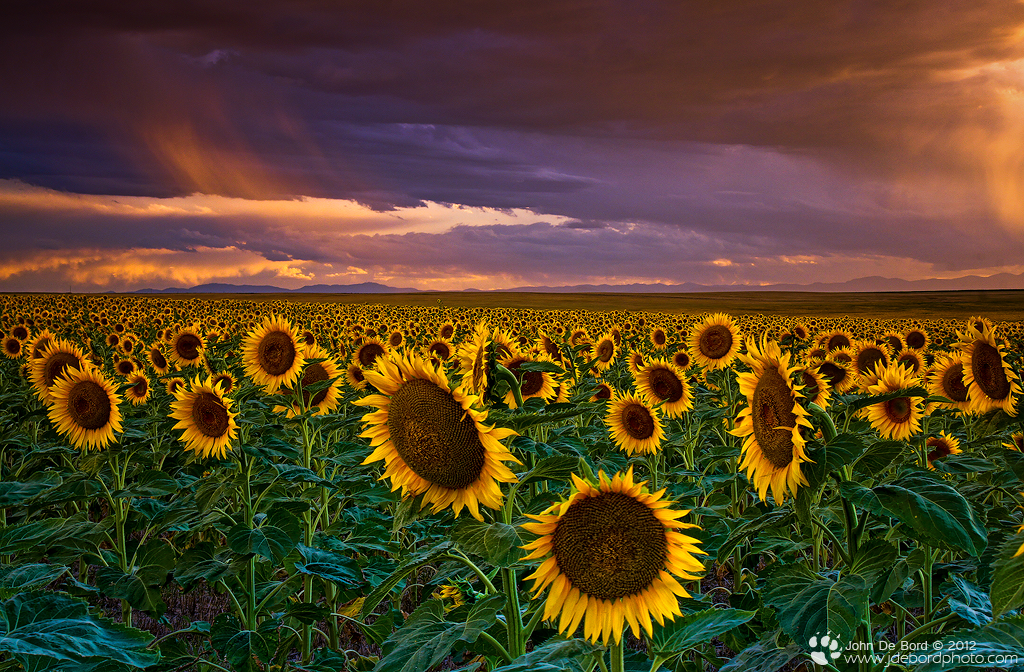 Watch
What you are looking at here is one of my favorite sunflower shots that I have ever taken. I actually just got around to processing this yesterday (ya I am very very behind) and it has been sitting in my "to process bin" inside Lightroom for several months now.
Captured along the plains of the Colorado Rockies, the Verga (rain that evaporates before it hits the ground) was reflecting against the sunset. Talk about stuff that makes for some utterly amazing lighting conditions, this is it! You just can't get much better light when this sort of thing happens. Captured with several other friends who are photographers over on G+, we were all pretty much really excited when the sky went 'pop'...
For this shot I decided to capture it using my Sony a550's ability to shoot HDR in camera, combined with a Fotodiox Grad ND and CPL on my Minolta 18-200 lens, backed by my tripod and wireless shutter release.
I hope you all enjoy it as much as I do. This is one of those shots I am going to have a print made from and quite a large one at that. To REALLY see it as I intend it to be seen, please click on my post of this shot over on G+
[link]
(you will need to click the thumbnail) and be prepared to be put in the middle of the scene as though you are there standing in it.
---John

Follow me and my work on the sites below!

G+ | facebook | twitter | flickr | redbubble | photoblog | website