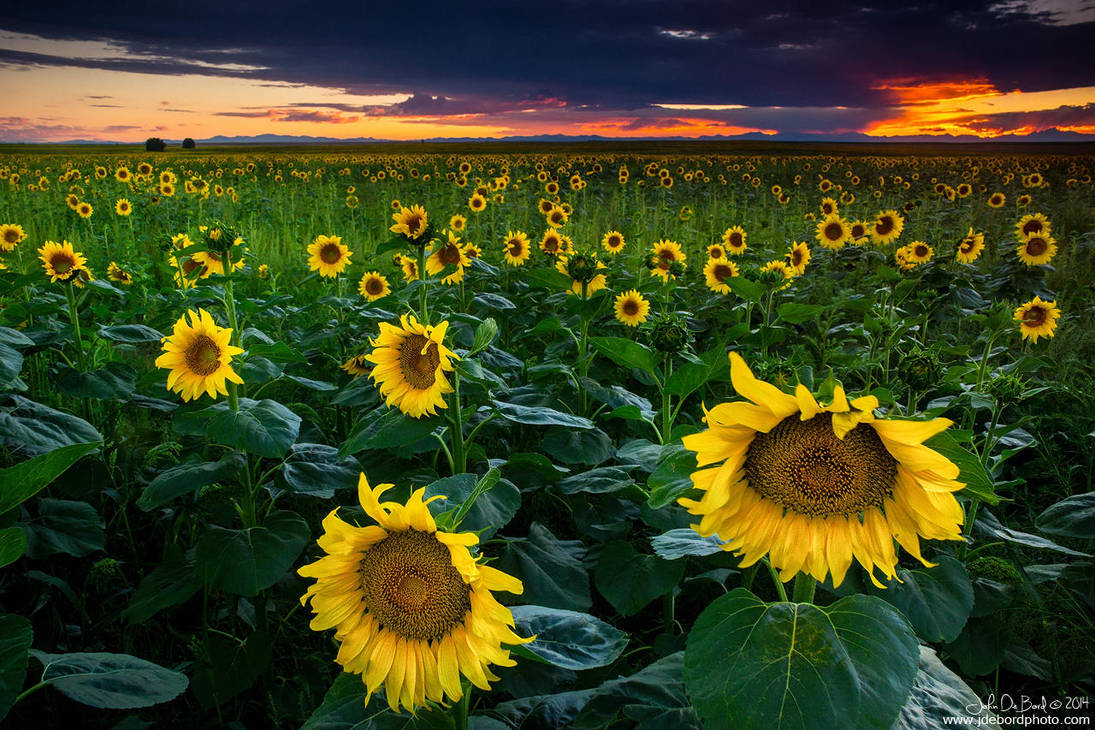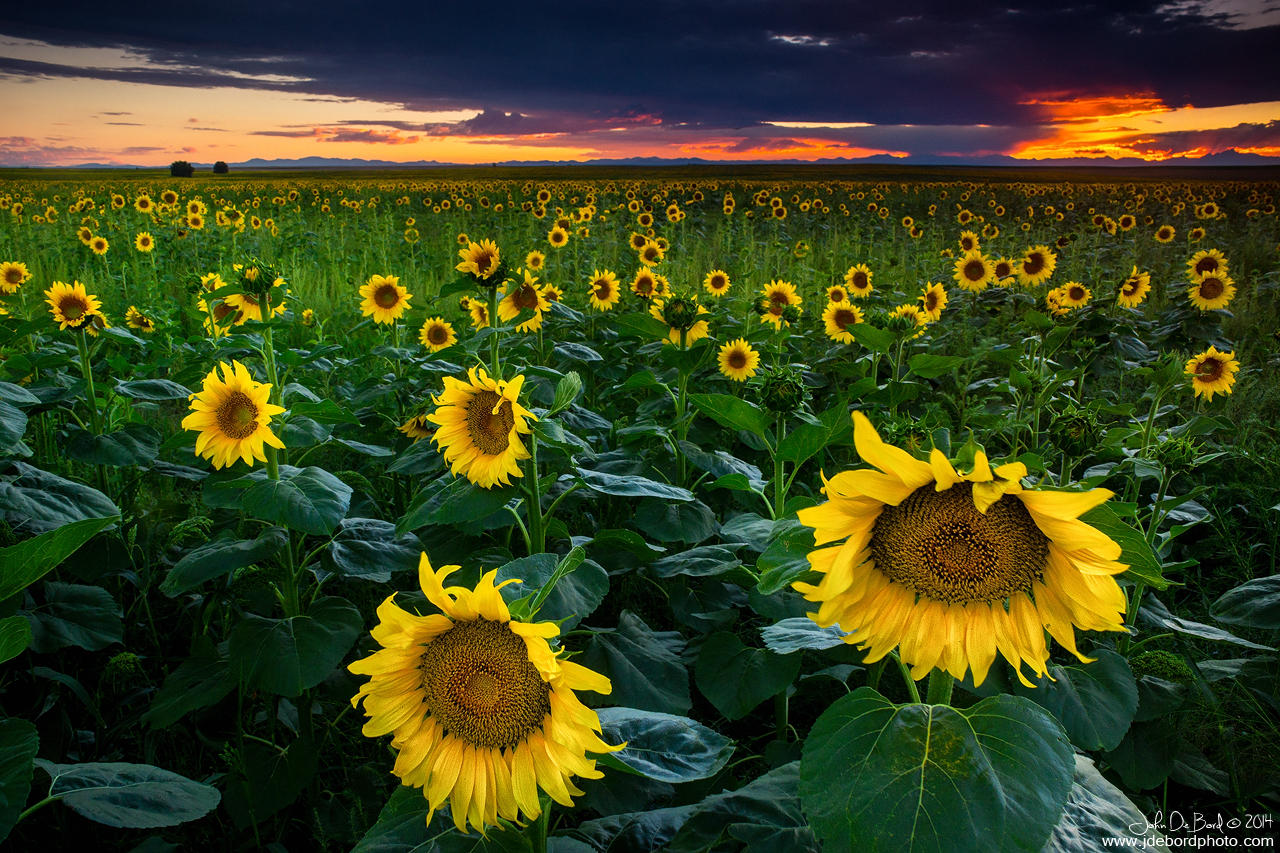 Watch
I decided to hit up the sunflowers at sunset last night again. I picked a different than the previous night which is pretty easy to considering the field is probably 6 miles by 6 miles in size. It was more challenging however as there was a breeze and they kept blowing around a lot so I had to really mess with my exposure to bring up the shutter speed some which I hate to do when photographing sunflowers. The scene though did play out well in the end and I was given a great sunset sky setting over the front rage of the Colorado Rockies. Can't complain about that! The next couple of weeks should be exciting as myself and my fellow photography friends will be working the landscape out here a great deal. Stay tuned!
---John
www.jdebordphoto.com
John De Bord Photography © 2014

Sharing is caring!--My rules for using my images
I ask that you respect my artwork and my rules when sharing my images. You are more than welcomed to share my artwork anywhere you like, however I do ask that you do NOT remove my ©, alter my image in any way, shape or form and that you link back to where the image came from, in this case my site on DA (though my personal website would be ok as well) That is all I ask. Thank you!