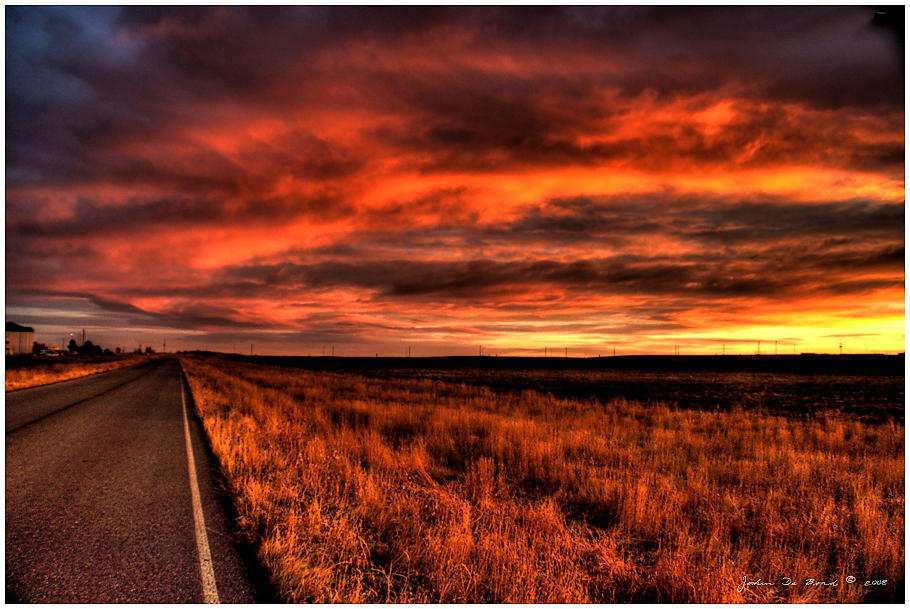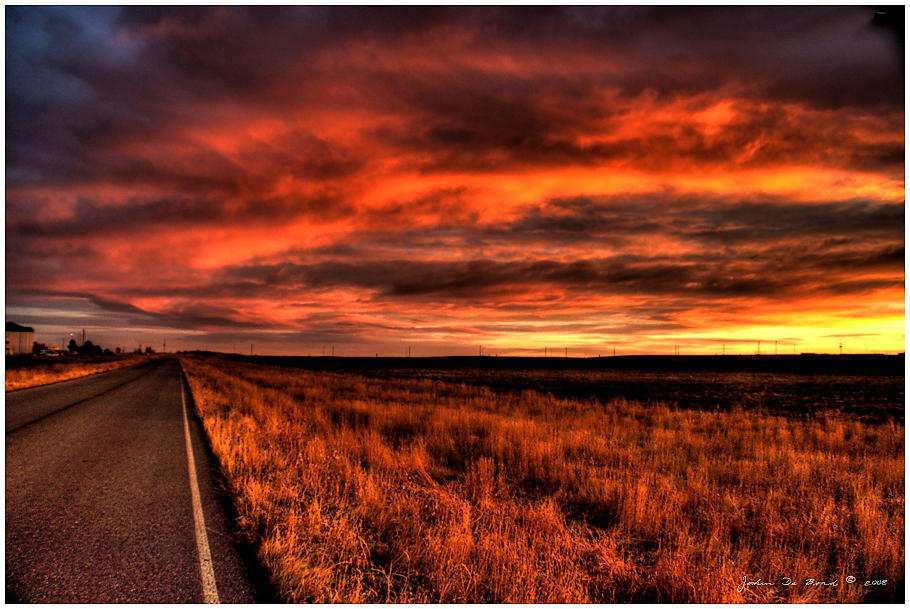 Watch
A Slowdown For a Sunrise
And that is exactly what I did, slowdown, park, get out the tripod, and started shooting away!
Often times the most beautiful things are the things which we fail to notice. Life's little things, like this for example. My intention was to head for the mountains and normally when doing so, I wouldn't even be paying attention to the sky, let alone stopping to shot it. Well, this time I took some time out so I wouldn't miss it! Glad I did to, it was downright stunning! No one around, as you can see, just me, the breeze, and the colors of nature. I have always said that there is something about being up at this time of the day....and yeah, there is.
Processed in HDR, long exposure using my 4ND and my CPL, let me know what ya think watchers! Print to come.
Thanks everyone for your feedback & comments. It is impossible for me to say thank you to everyone who leaves comments, as it takes away from me seeing YOUR work, but if you do I will swing by your page and check your work out.
Thanks!
---John
------------------------
See more on my website
jdebordphoto.com
All artwork is © John De Bord, All Rights Reserved. You may not use, replicate, manipulate, redistribute, or modify this image without my express consent
First off let me say that your gallery is amasing!! You definatly know how to use your Maxxum to the best of its abilities. This photo is very good and pleasing to the eye. It makes me feel that I'm actually standing in Colorado during sunrise. I like the way you captured the natural light and colors, by the way the colors are out of this world, and the lighting is perfect. To be honest I can see nothing wrong with this photo, once again great photo!! Please check out my gallery, I'm interested to hear on what people think of my photos.
muskiehunter360
The Artist thought this was FAIR
10 out of 10 deviants thought this was fair.