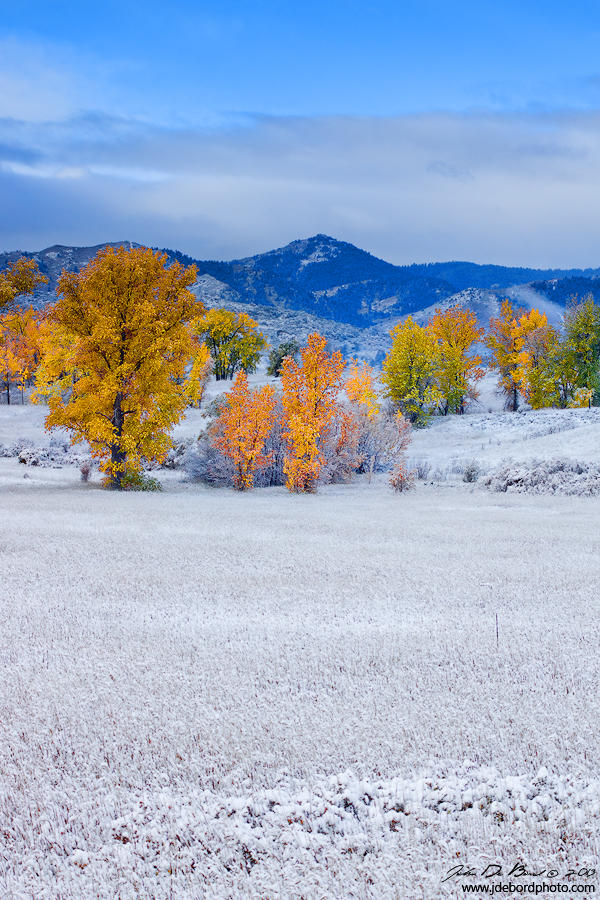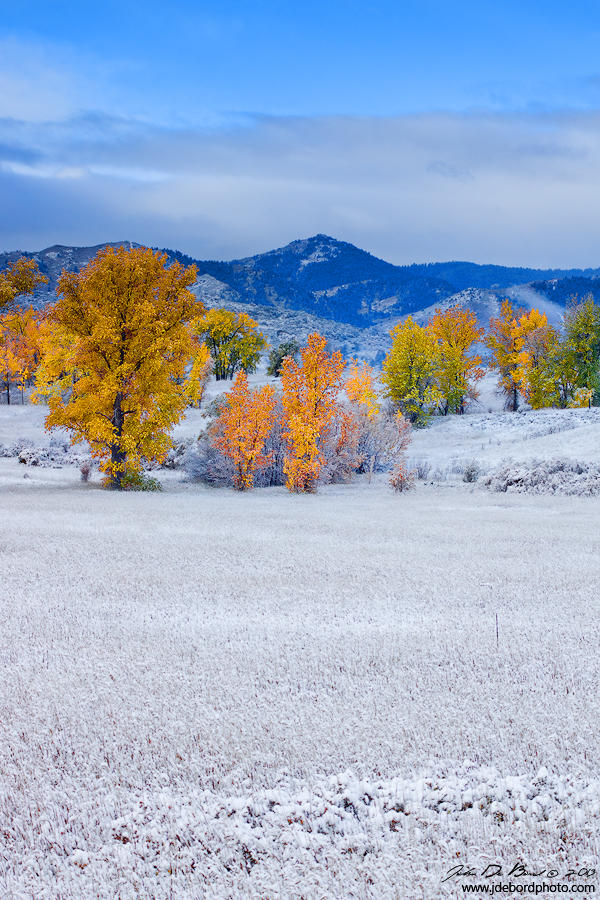 Watch

If you like my photography, please considering purchasing a print
Photography is how I make my living and there is no greater honor than having someone hang my art on their walls. Prints come in all shapes and sizes along with all paper finishes including canvas. If you decide to purchase any of my work, I would love to see it! Feel free to send me a snapshot of it hanging and I will feature it on my facebook page.
About the photograph-
Chatfield State Park in Littleton, Colorado stands in a fresh coat of snow as the seasons clash between Autumn and Winter. This is my favorite time of the year to be a photographer, when the snow paints the landscape and the fresh snow makes for a stunning contrast against the changing leaves. It makes for a very surreal scene a lot of the times. I loved the way the colors in this stood out, blues, whites, yellows...it was beautiful!

---John


Sharing is caring!--My rules for using my images
I ask that you respect my artwork and my rules when sharing my images. You are more than welcomed to share my artwork anywhere you like, however I do ask that you do NOT remove my ©, alter my image in any way, shape or form and that you link back to where the image came from, in this case my site on DA (though my personal website would be ok as well) That is all I ask. Thank you!