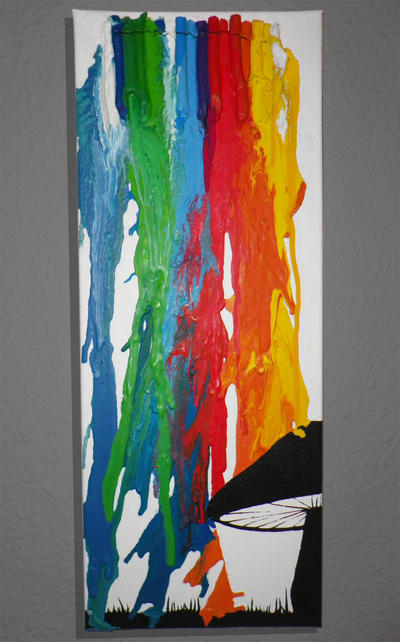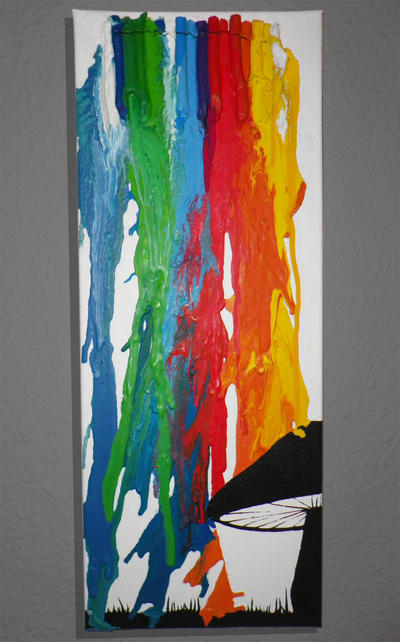 Watch
hey!
So, since a few weeks I really wanted to try this crayon art stuff - and here it is!

my rainbow-colored-rain-with-mushroom version

At the beginning it was really hard, 'cause my crayons didn't want to melt!!!! I think I bought a bad brand or so...anyways after hours of heating some of them melted (the older crayons I had left from primary school)

yeay!
I think I will give it another try, 'cause it was so much fun and on the other hand I'm still a little disappointed (these damn crayons) I had this picture a little different in my head >_>
And I only have a normal digicam - so, sry, thats the best shot I was able to make.......
But I still like it, hope some of you too!
Merry Christmas everyone!