I'm just a normal guy who doesn't want to grow up

I can't draw well, so writing it's what I do.
Also, I don't like trollers. So if you are one and I find you trolling one of my friends, I'll have a "friendly" talk with you!
First dA friend!

My Super Best friend!

I miss you...

My wacky 90's lover friend!

My Crazy Bestie!

My weird lez friend!


My cool friend!

My other weird friend!

Great Simpsonizer!

Hemisphere Buddy!


Half of the reason of why I'm a Jori Shipper!

My Fursona, made by sweet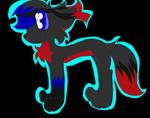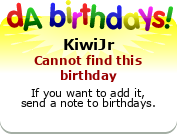 What Sonic-X Character Are You?
Hosted By theOtaku.com:
Anime
Get a FREE visitor map for your site!
Favourite Movies
Singing in the rain, Transformers, Weekend at Berny's, Top Secret
Favourite TV Shows
ICarly, F.R.I.E.N.D.S, Big Bang Theory, Two and a half men, T.U.F.F. Puppy, Tiny Toons Adventures
Favourite Bands / Musical Artists
The Killers, DJ Tïesto, Yui, Vocaloid
Favourite Books
Harry Potter saga, The adventures of Tom Sawyer, Sherlock Holmes
Favourite Writers
J.K. Rowling, Mark Twain, Sir Arthur Conan Doyle
Favourite Games
Metal Gear Solid, Call of Duty, The Sims, Command & Conquer Silent Hill
Favourite Gaming Platform
PS2
Other Interests
Favourite VG Characters 1º Solid Snake/Big Boss 2º Sonic the Hedgehog 3º Captain John 'Soap' Mactavish