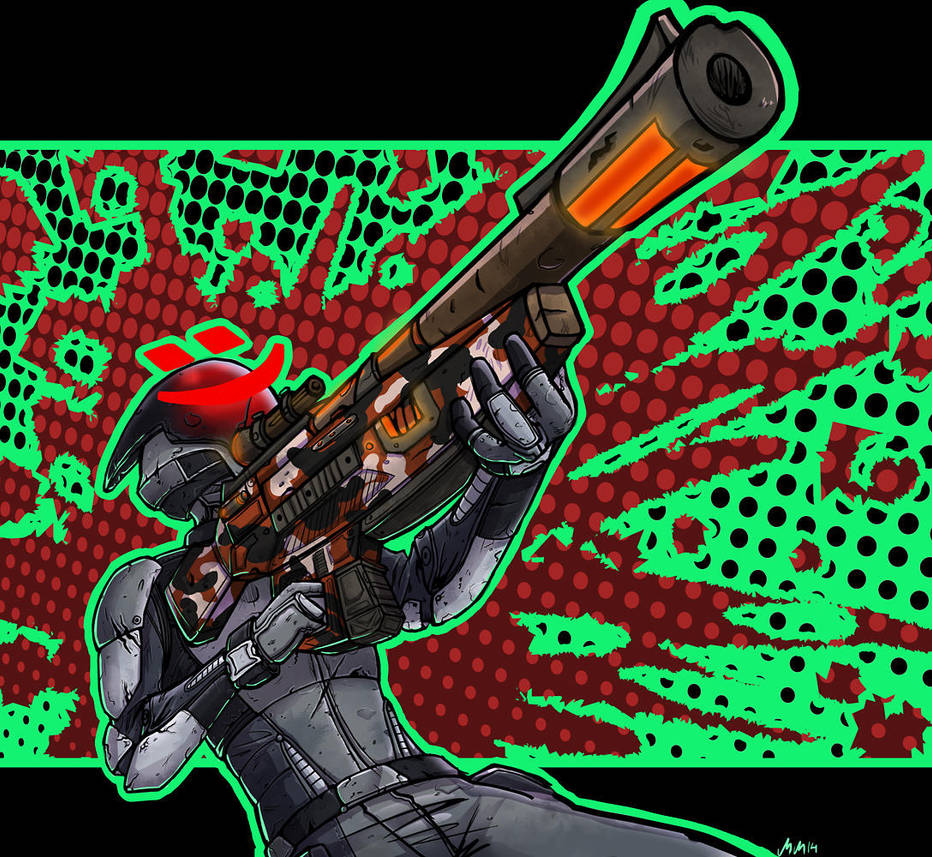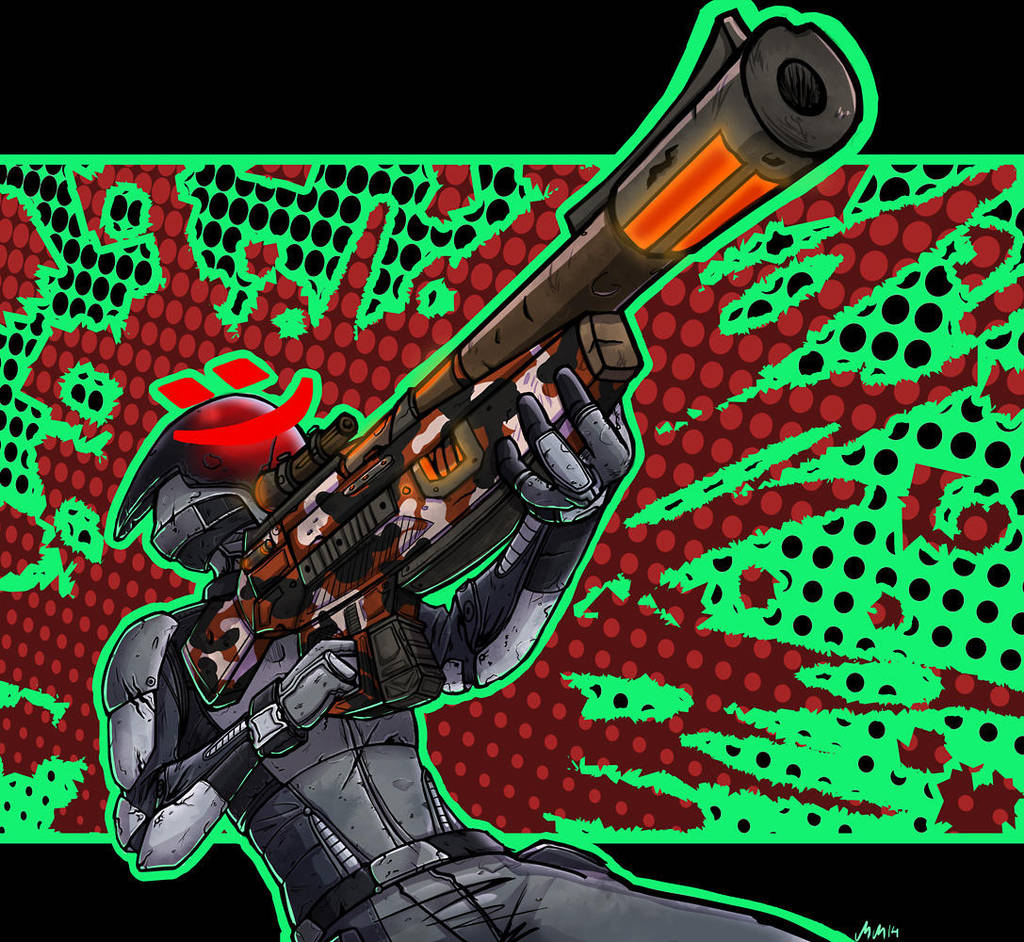 Watch
Because I couldn't resist Zer0 and all his haiku's.

Zer0
He's a bigger number than you.
Prepare to be divided!
Reply
That sniper rifle is a Dahl make isn't it.
Reply

Actually thats a Dahl Aussault rilfe.
The Dahl sniper rilfes have bullpup magazines :3
Reply
It ain't? I thought it was on account of the scope as well as Zer0 specializing in Sniping
Reply

Zer0s skills are pretty good for every guntype. An accurate aussault rilfe like a DAHL isnt so wrong on him. Exception are explosive weapons. These are best for gaige and Axton
Reply

It might be *shifty eyes*
Reply

i guess you could say that he's.... TRIGGER HAPPY!
Reply

Reply

I love it! The loud background and smiley emoticon are a great touch. Very fitting to the Borderlands style!
Reply

Thank you! That's exactly what I was trying to go for! That game isn't exactly subtle.

Part of the appeal~
Reply