mr-greed
s art is fantastically brazen and adorable cute. His has put up artwork in full daylight and public which, due to the high quality, have received nothing more than admiring glances from passers by. He has also been one of the most active members in
KPDD-Stickertrades
in the last two years or so and one of the only wheatpasters to join the group. Enjoy the art, and an insight into this fantastic artist.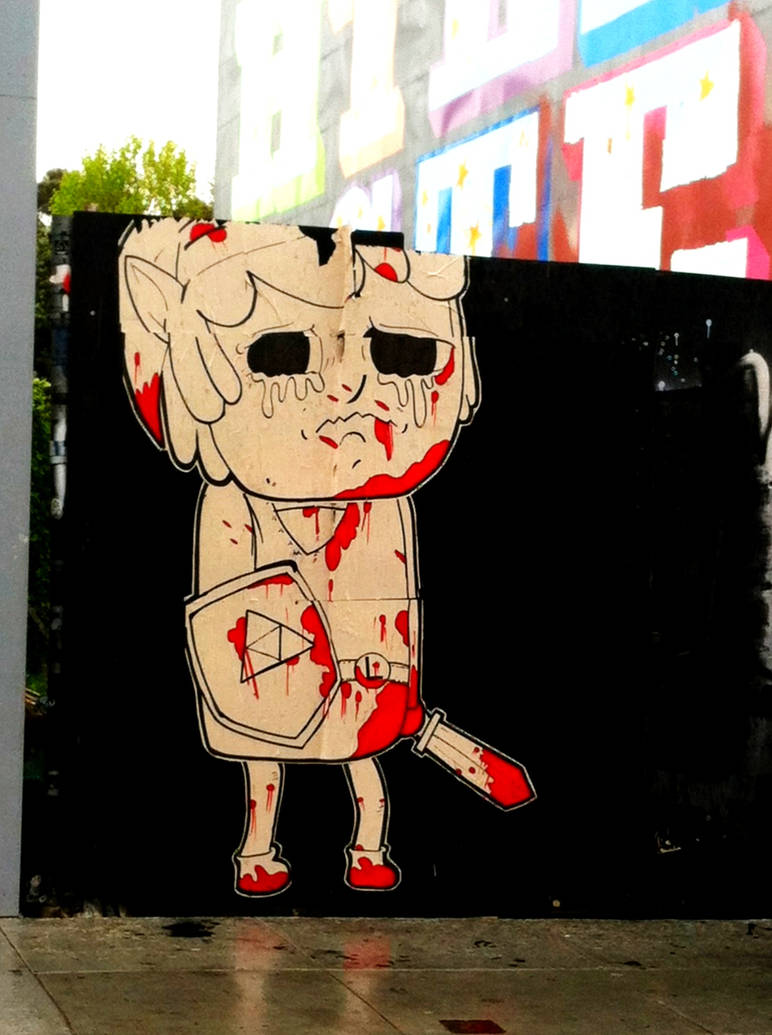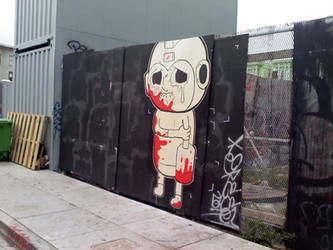 What name do you go under, and what are it's origins?
I go by "GREED1" or "GREEDY" or "GRD" or the unspeakable words ... ( a set of symbols i adopted after my first jail sentence, in order to not get caught for the same "name" ex:
fav.me/d46svu3
)
What form of street art do you make?
Mostly wheatpaste , but i have other skill sets i have not relied on.

How would you describe you particular style of graffiti?
My style? that is a very hard question... i only reference what i like, talk about stuff i care about.. so i guess my style is selfish...selfish communication...
as far as art, i mainly stick to characters and symbols, i find they make a bigger visual impact for the amount of ink/ space needed.
What medium do you use?

Recycled paper , empty MTM marker, hand made marker, hand made black ink and hand made colored inks,
for application, hand made wheatpaste recepie ..... ask SNEAK1 :icon
sneak3218: about it !lol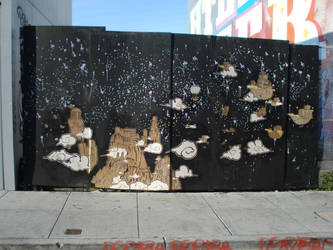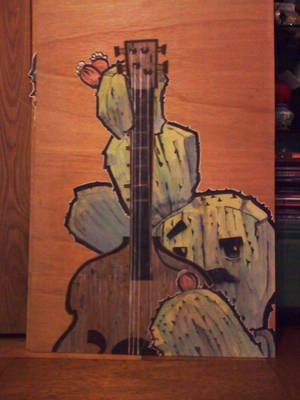 How did you get into street art?
I have always grown up and lived in urban areas, so to me it i was basic ( or almost asked/demanded that we did this ) as ans artist ..i was always amazed by the scale and size or street art and that is what attracted me to it .
Are you a member of a crew, and what would you consider to the plus and down sides of being in one?
I have been in and out of crews, but now i prefer to not be in a crew and just colab with artist as they come and go in my art life. to me there were never any setbacks.. as i always did what i wanted...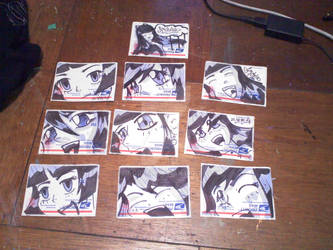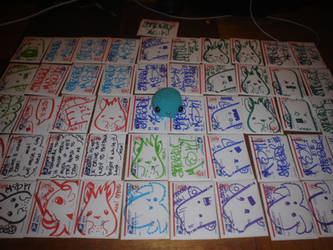 Where do you stand on the art/vandalism divide?
F**k the law just do it ... it just a coat of paint .. how harmful can it really be ?

Have you ever been in trouble with the law yourself over your street art?
Many many many times, its fun tho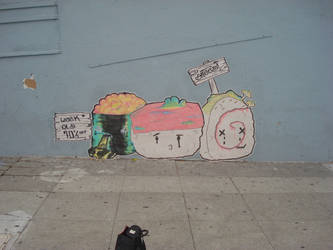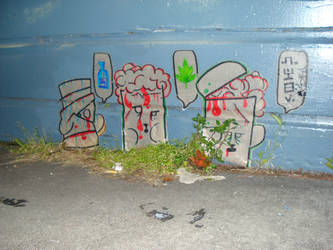 How important is it for you for your art to have message?
Its the only reason i do work, for the message. even if is a stupid message.. still a message, sometimes the stupid s**t is the real s**t !
In order of importance how would you rate the following? Skill, Tools, Location, Size, Guts.
None matter... what matters is if you think and look back at that piece... did you convey the message YOU wanted? if that for you required huge size , fine, if it required special tools.. fine...if it required years of practice to get a skill. fine... but to me what matters is making sure "I" said what i wanted to say

What advice would you give to someone starting out in the scene today?
I got no advice that anyone else cant give you ...but i tell you a few words that have conforted me :
graffiti ain't a crime
its a way to payback
enjoy it while it last
it will get buffed
a rusty train
a colorful touch
it must mean much if we'll try hard
to stay up all night and paint a whole car
it once looked old
we made it like new ...
oh what a coat of paint can do ...
-ABSTRACT RUDE.
Be sure to go and check out the rest of his gallery for even more amazing art work.
A big thanks to

for taking part.