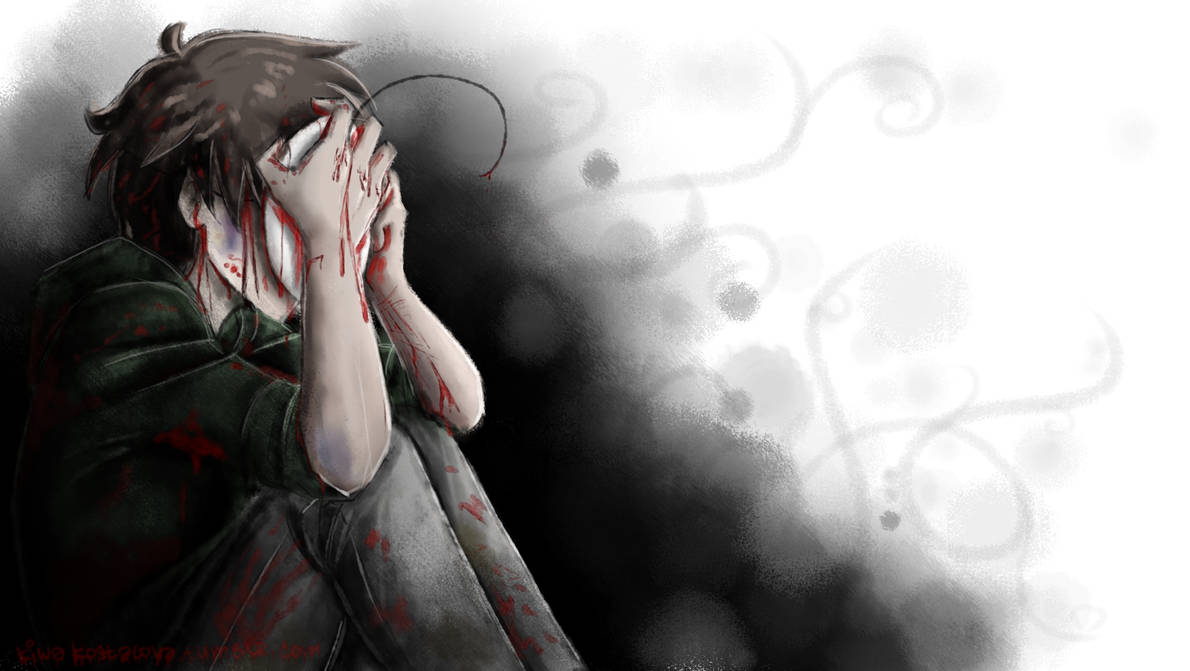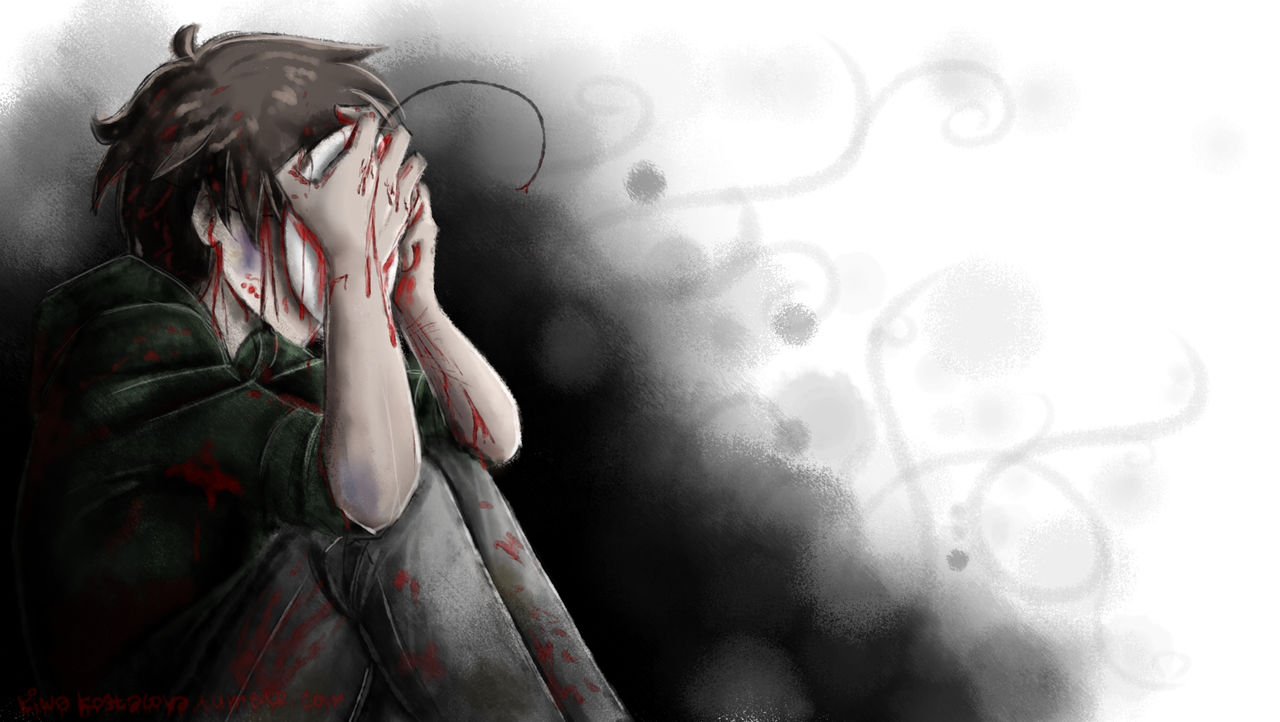 Watch
something angsty and messy =_=
tumblr:
kiwakostalova.tumblr.com/post/…
More Cry:
Cry´s YT channel:
www.youtube.com/user/ChaoticMo…
At a first glance the piece shows both a dark and eery atmosphere as well as Cry being alone. Alone, quiet, thinking to himself. It makes me feel rather entranced, wanting to know more about why he's bloody - Depression, perhaps? It do/'es give a mysterious feeling to it, making the viewer wonder 'Why?' Originality... To be honest, this pose has been seen many times. Whether in a corner within one's room or thinking sad thoughts. The technique and Vision are perfect, though. As the description says, it is Angsty - Though the only mess is the blood. The feelings and message do come through.((woo I sound smart :33)) It's a beautiful piece, though he seems fairly young.
The Artist thought this was FAIR
70 out of 73 deviants thought this was fair.
The emotion put into this is very bold and outright but its created in a way that reaches out for the emotion of the person looking at the drawing.
It's such a dark piece that its puts a big wonder on how you came up with it and you put even more emphasis on that mystery with the shaded background surrounding him.
The shaded background is also a great representation of isolation and showing just how alone he really is.
The light around the black makes you think of whether or not he's in this situation of being so alone, and dark, and depressed and covered in blood because he's supposed to be there or he's there because of a bad hand of cards.
What's covering his face makes me think that he is blind to the world around him and how he's being consumed by darkness while there is still light around the edges that he cannot see.
The idea of being so isolated and alone is a bit overused such but this piece in particular is one that stands out among many others.
Very nicely done, very nicely thought out and pretty good all around. If you could make others as expressive it'd be very impressive so keep up the good work.
The Artist thought this was FAIR
47 out of 52 deviants thought this was fair.