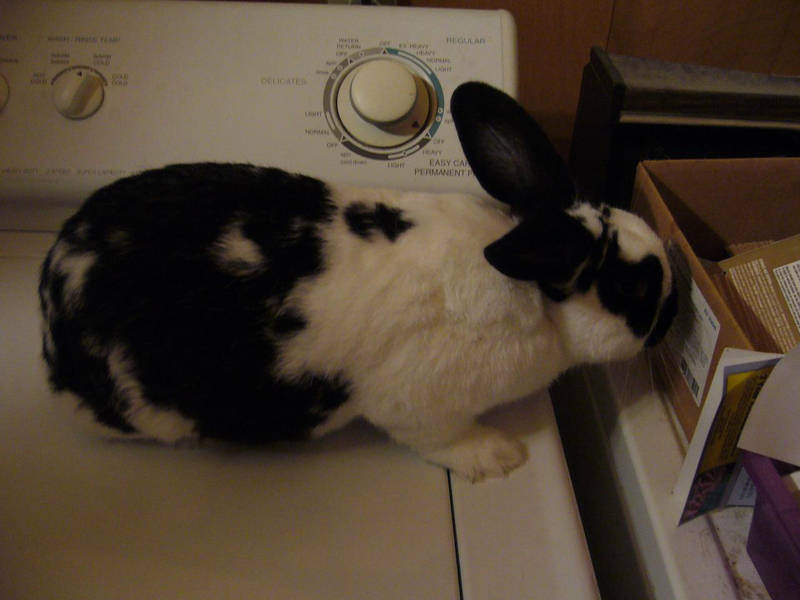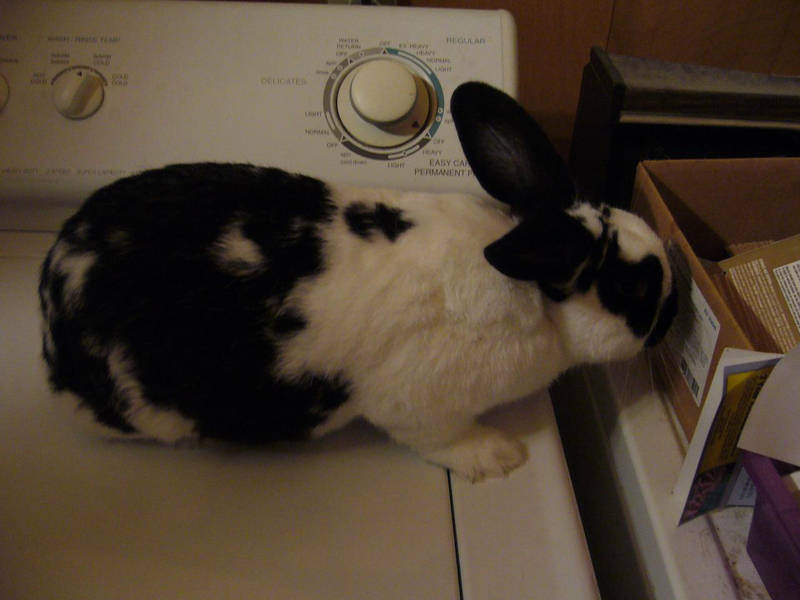 Watch
Download for the full details of my beautiful rabbit. =O

Kay, well, I told myself I was gonna get some of MY art up today, but I wound up uploading an old picture of my rabbit instead.... Oh well. This is Rabbi, the rabbit. I LUVS HER. This is actually a really old picture, she's like... twice that big now, the fatty. And she keeps getting bigger, Jesus. x.x Pretty soon I'll just put her on a leash and walk her with the dogs... Gah. She's already rivaling our cat in size, and she's so much heavier, and more sturdy.

Speaking of the cat, I'll probably have some images of her, and maybe our dogs, later. With the death of poor, poor Mr. B, we've been once again reduced to an all-girl household. I swear, we always wind up having female pets... It's like a curse or something. My brother used to complain that he was constantly surrounded by girls, because it was just me, him, and mom, plus the dogs, cat, and the rabbit I had then, all day. He was fairly happy when I got Sky Blue Red, the male beta fish. XD

The betta's name is actually Sky Blue Red?
Reply

Yep! I was pretty small, and I thought it was a spiffy name. XD He was blue and red, soooo... It made sense to a seven-year-old.
Reply

Hahaha XD You should draw him humanized!

Reply

Haha, that would be the strangest man ever.

And you know, after looking at some pictures, I realize I had a really rare fish. o-o He was mixed red and blue in a way that I just can't find in any pictures.
Reply

Cool! You should take a picture of him so I cans see!
Reply

Oh, he's dead now. :< He's been dead for a while, actually, I don't think they live very long. He was my first and only fish, aside from the goldfish. But one day, I will have more!
Reply