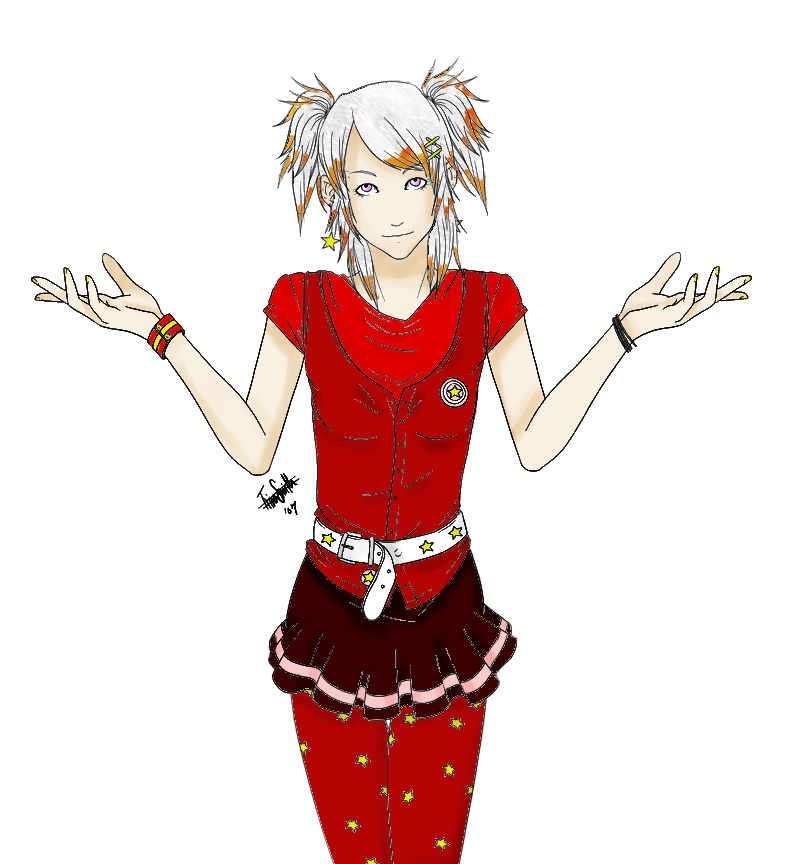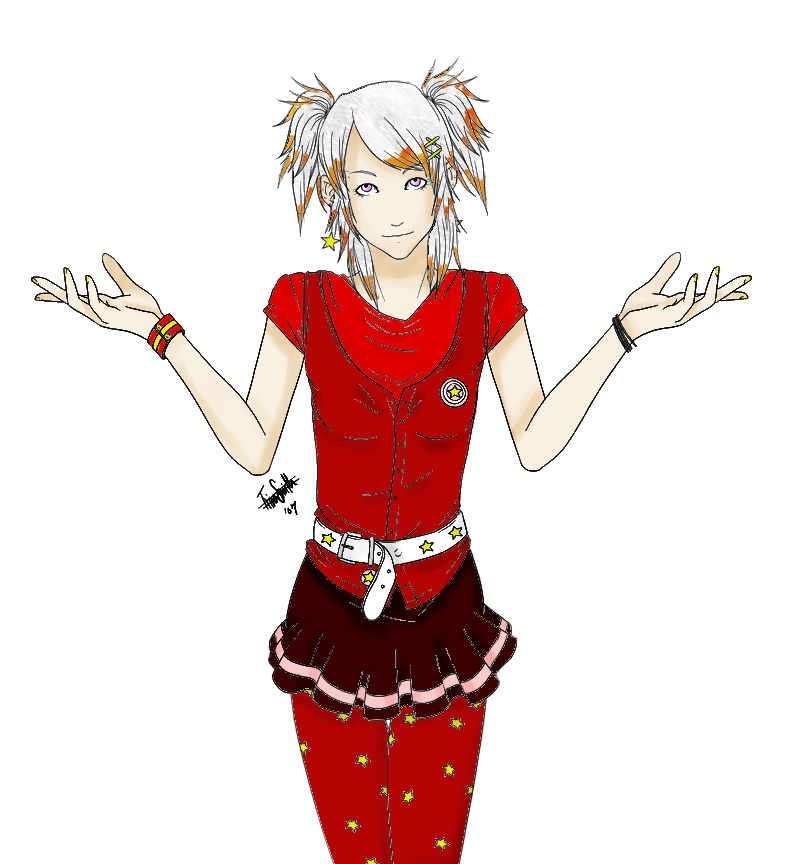 Watch
After coloring Otaku-works' one lineart, and talking to her for a while, I decided to... go and do more! Why? Because she won't bite me! 8D And I love her style. <3 I learned several things while frantically digging through her gallery. One was that she's rightfully paranoid about letting people use her lineart, and the other is that her character Takato is just the hottest thing ever. *-* Eeeeye candyyyyyy!
Well, this is I think the ONLY other legally colorable piece of art in her gallery, so despite the fact I was hoping to find some adorable bishie, I colored her! XD However, I really wanted to use some colors I was already familiar with, so it didn't, you know... SUCK ASS. Running through the characters I had in my mind, I realized that the only person I could think of that would dress like this is the resident girly-gay-boy, Kyu. (With a name like Kyu, his masculinity was never really a major concern.) But then, I remembered! Nano! Who let's Kyu dress her because she HAS NO FASION SENSE! Hey, when you live with a gay man... USE HIM. XD
I see this is Tala seeing Nano all glammed up with uber-stars and going... WTF? And Nano just shrugging with a grin, like, 'well, you know Kyu'. At which point they'd both start laughing, because it's true, Kyu is incorrigable.
Eighteen layers on this one, and it's only one person... I think this layers thing with me is getting worse. XD Oh and by the way, her hair? Was a PAIN. ...Even though her hair color is my favorite in the whole book. D= Stupid albinos, with their orange-hair-dye ways.
Lineart is Otaku-works'!
[link]
Nano and the coloring are MINE. Whenever you steal, I kill not just any kitten, but every a kitten that is destined to be the only happiness in the life of an old lady who lives alone. THINK OF THE KITTENS AND THE OLD LADIES!

Lol, well if you wanted more bishonen you could've said so ^_~ I'll try to think some up.

Good job with the coloring! Red is always a popular choice. *nodnod*
Reply

I ALWAYS want more bishies. They're my anti-drug. <3

Thankies. I normally color with softer or darker colors, but for some odd reason, I always wind up coloring Nano with bright reds. o.O
Reply

Well lucky you I'm about to post my next coloring page

Well there's nothing wrong with bright red! Mixing it up makes things more interesting ^_~
Reply

8D Muahahaha! ...Too bad I won't have internet until Friday. ;-;
Reply