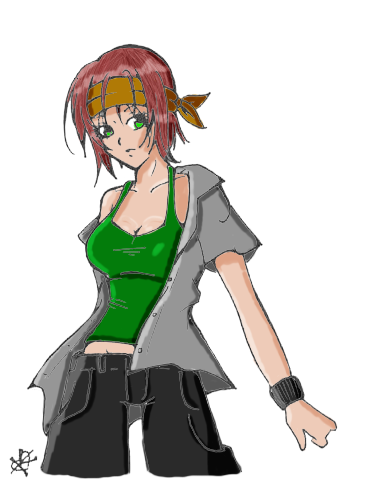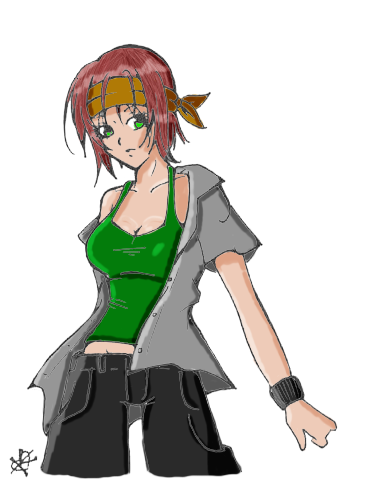 Watch
I've got a thousand pieces of art lying around, so I'm gonna work on uploading them... sllooooowwwlly.
-------
This is just a really simple picture of Salice that I did because I wanted to, and because Kookichan's lineart is THE BOMB. Yeah, this is Kookichan-lineart again, and can be viewed over here.
[link]
This picture actually sums Salice up pretty well. She's a bit of a slouch, she dresses really casually, and she likes hitting people a lot. Hitting people and drinking vodka, often at the same time. Looking at her, no one would believe she lived in a bloody mansion and was one of the most important people in behind-the-scenes politics on the island of Etena. Not that she wants to believe it either, it was totally thrust upon her.
I really, really could have done a LOT better with the coloring, but what can I say? I did it in a hurry, along with like twelve other images that day. I do like how her hair came out, though, despite the fact she looks silly with that orange headband.
Salice is mine!
Lineart is totally Kookichan's.
[link]