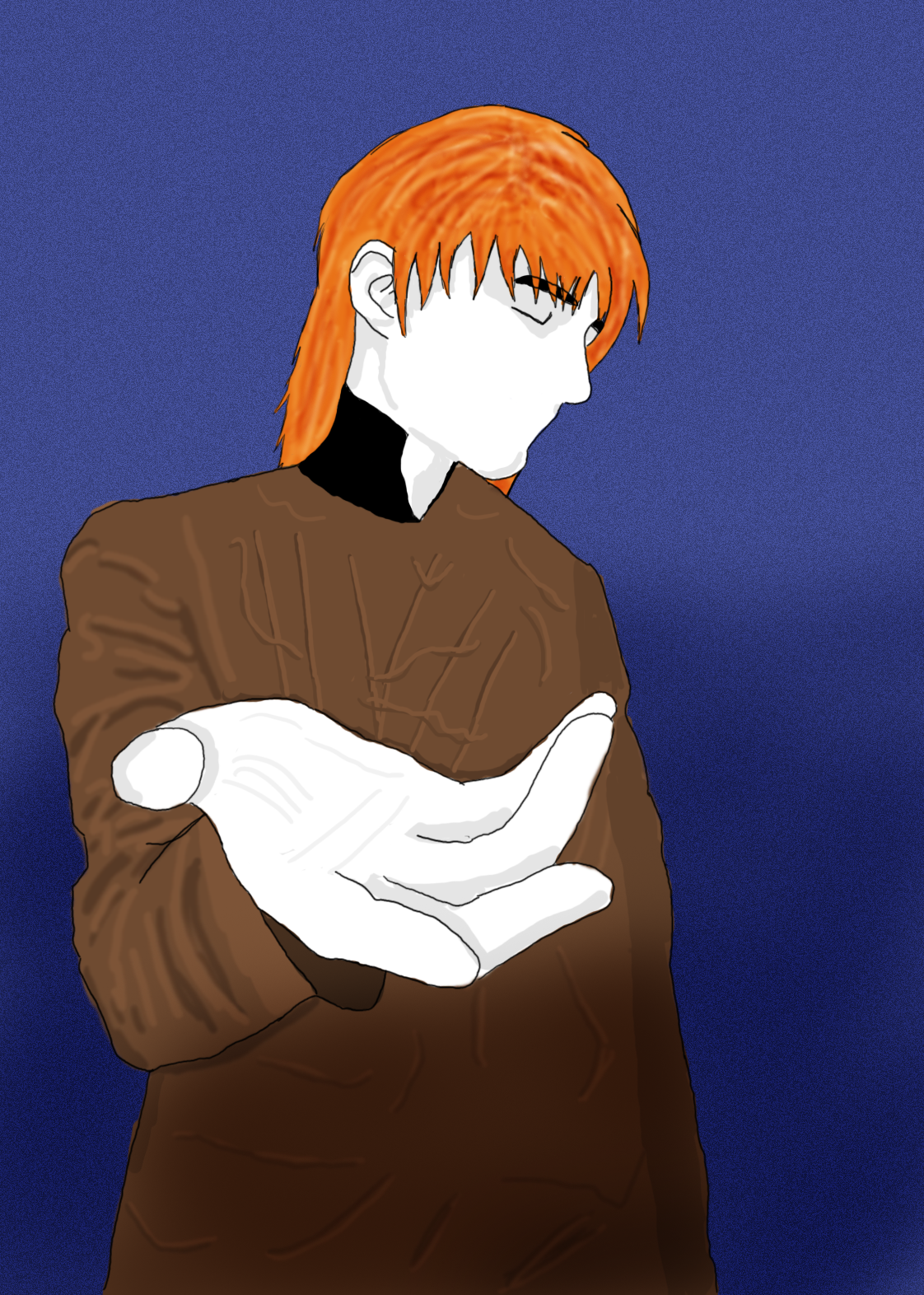 Watch
This is probably my best right here. I worked for a VERY VERY long time to get this done. It's a gift for Rae as well as an entry for her contest. I went less for my style and more for realistic on this piece. I put my heart into it, so I really hope it looks good. Really, though, there's not much to be said. Let the art do the talking, eh?

I saw that one a week or so before deciding to draw this, so it was in my head. I liked the pose, so I decided to use it. However, I didn't look at it while drawing, and used other stuff (like my brother's coat suit) for referance. I haven't actually compared them, so I don't know how similar they are. If there /is/ too much similarity, my brain was probably concentrating on the image too much, and I'll go ahead and take it down.
Reply

Okay, well someone pointed this out to me and they are EXACTLY the same. In fact the dimensions are exact as if it were traced. But I don't care how you did it. I'm just saying that is you DO use references, it's not too hard to just mention someone else and normally they don't care.

Just future reference...
Reply

Right, I'll be sure to remember to mention inspirations. And... I have this serious knack for copying things I've just seen. I mean seriously, right down to the detail. T_T I don't think you'll believe me, but it's caused me no end of problems in the art world, for obvious reasons.
Reply

Reply

Thank you! Take a good look, because the chances of you ever seeing Baxter actually doing that are slim to none! XD
Reply

Ahhhh,VERY GOOD!!!I just LOVE him!

Reply

What did you use for reference?
Reply

oh wow, really, really nice!
Reply