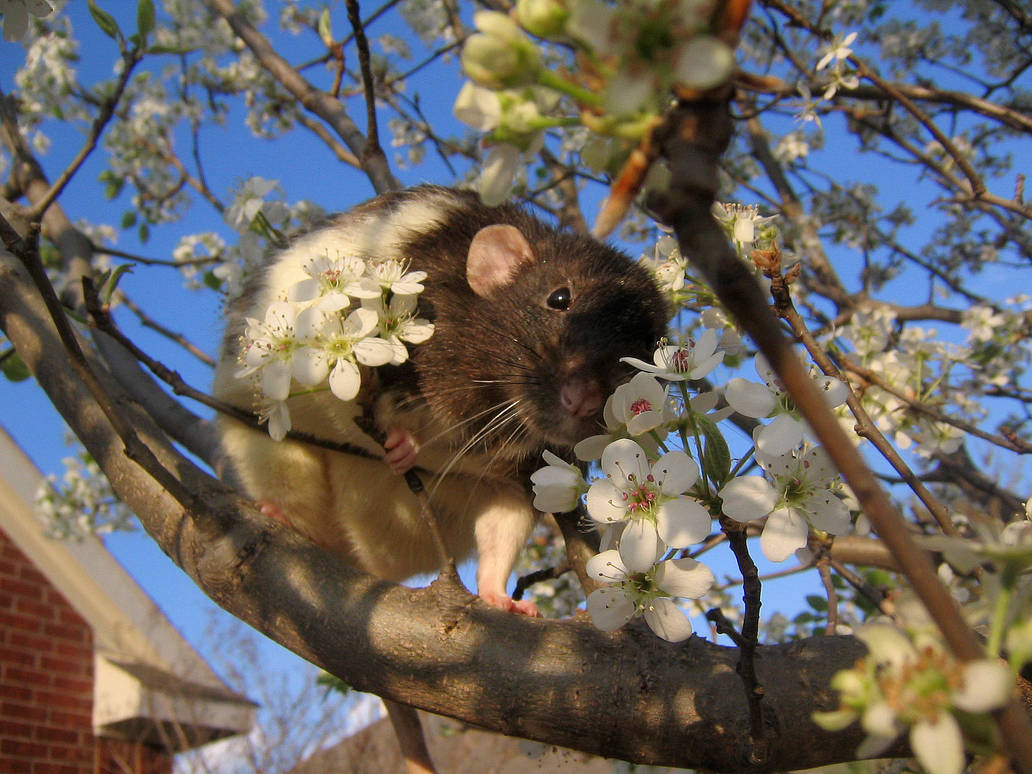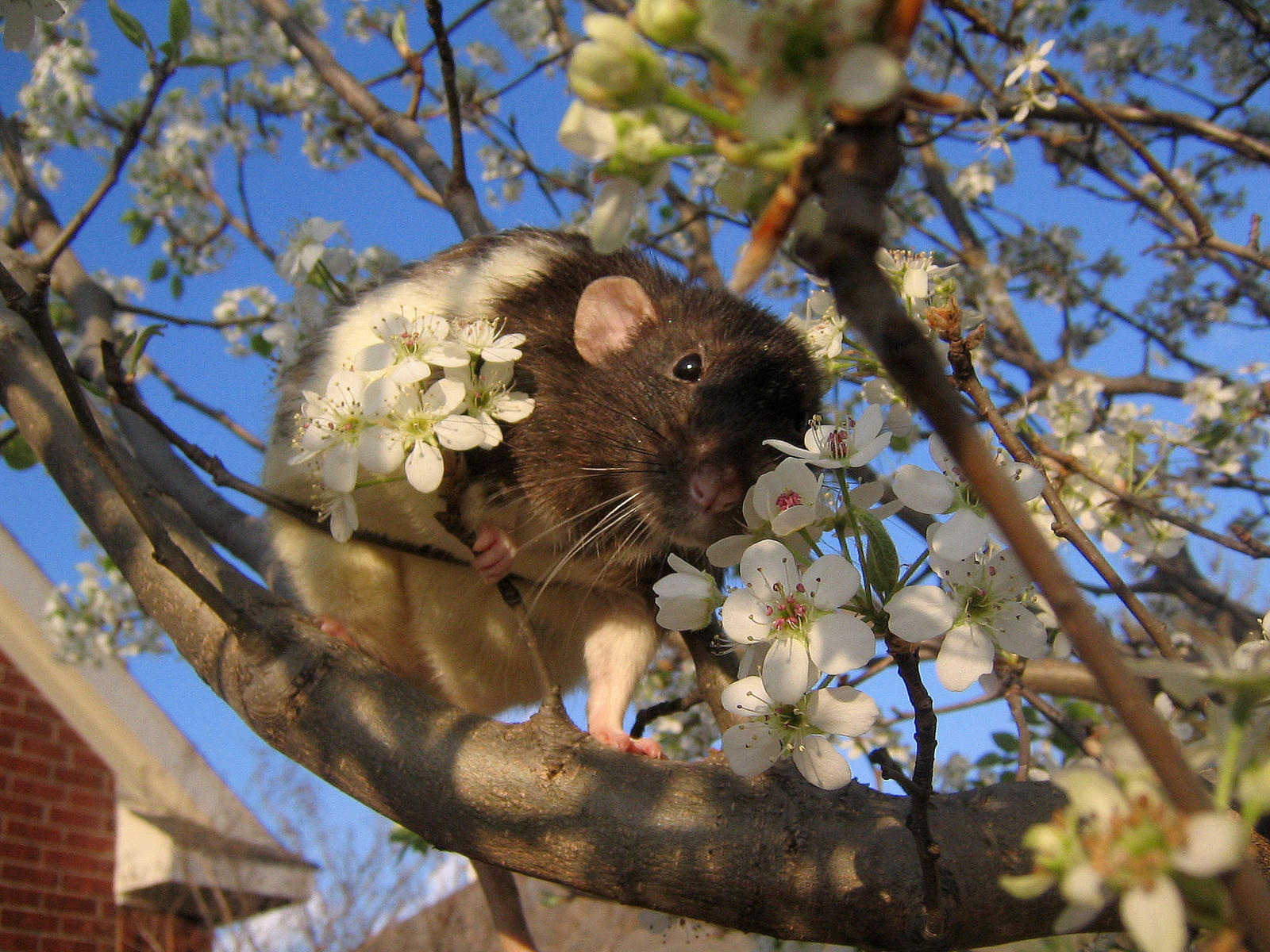 Watch
Part of the Spring Trees & Rats series.

RMAX Nezumi in a Bradford Pear Tree.

The trees had just recently bloomed and the little white flower trees are all over the neighborhood.

My first set of Zumi's photos turned out blurry because the camera had reset and I didn't notice that the macro was off! So 30min after the first photoshoot, I had to back out there with him. It's amazing the amount the sun can set int 30min. His photos have alot more gold-sunsetting look to them because of that.