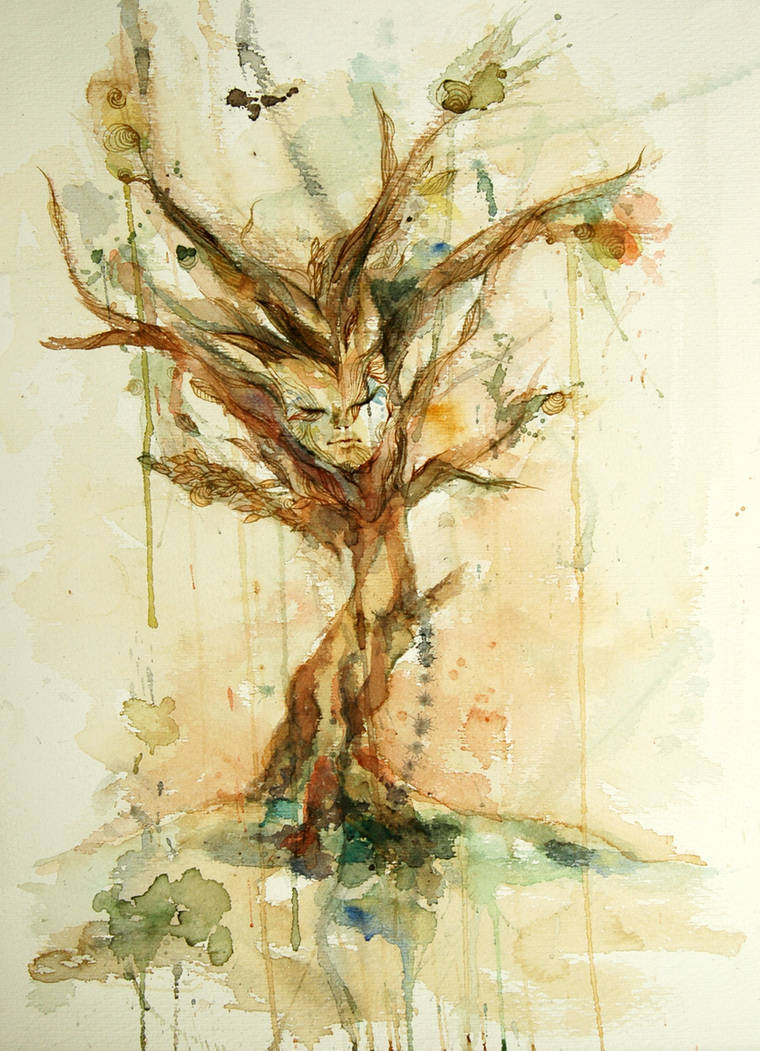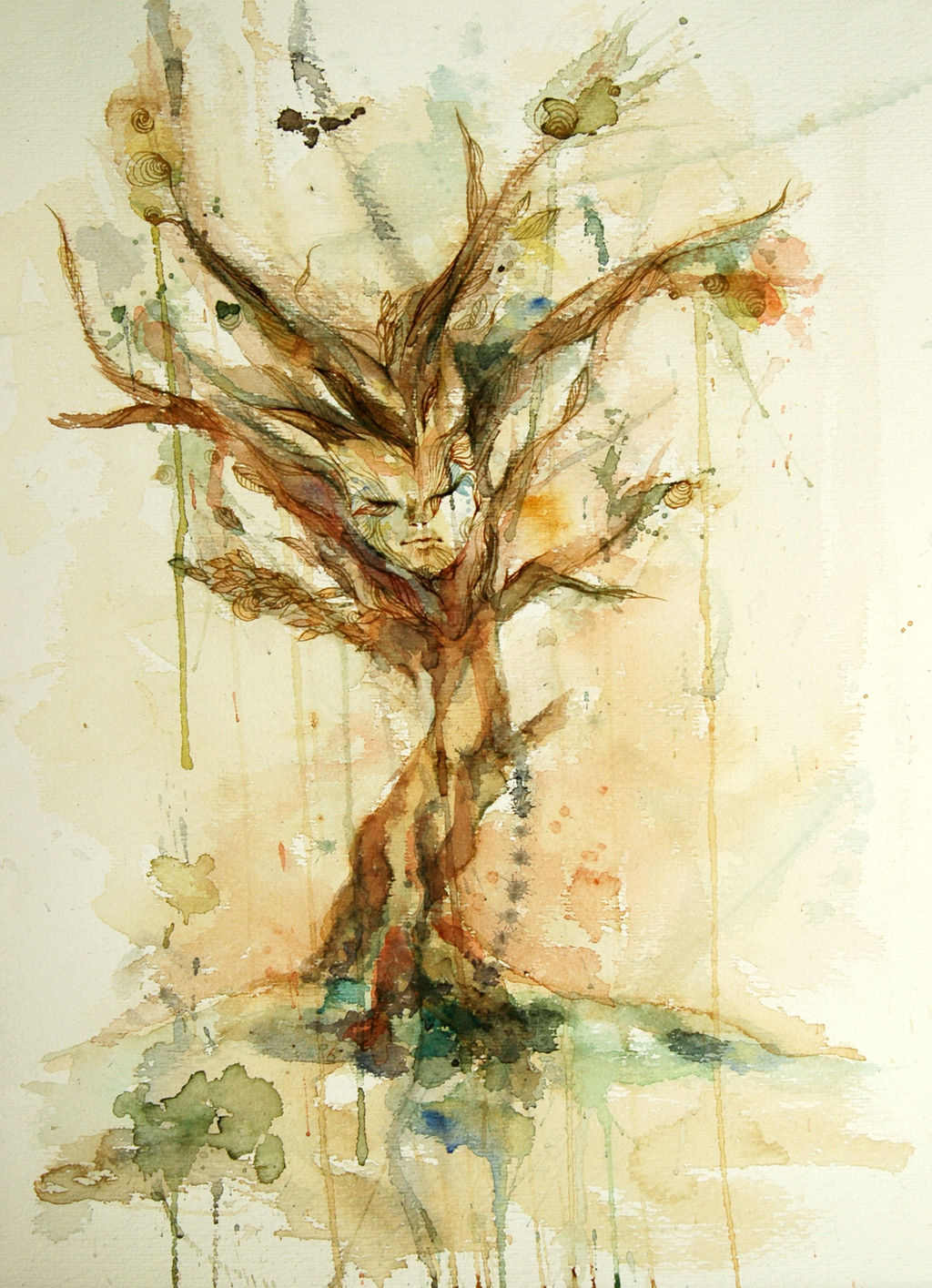 Watch
Weird title, I know -w- Just ignore it.
This is a project for University. We were given the "idea", which was THE FACT OF THE ESSENCE. Do whatever you want. And I did this!
The sense of it is that I understand the essence as the principal fact of a living being (no matter if they are human, animal or vegetal). But I also think that we are not given that essence from the very beginning. We have to develope it while we live, as we grow up. That´s how you get your real essence, who you really are. And that, for me, is the fact of living.
That explains the tree: in my brainstorming, that idea was one of the firsts that appeared. Later on came some others, such as circles, seeds, water, etc.
It´s been fun making something more complex after trying to do simpler things. I´ve spent almost a month with this project (not each day, you know, but still xD). I also tried some new things, like brown ink, which I mixed with liquid watercolors to get new colors (like greenish brown and redish brown. Couldn´t make blueish xD). I even put some alcohol drops on it (thanks to Ana de Carro). And, this makes me a little proud, this pic didn´t start as a drawing. I wanted it to be a painting from the start, not just a colored drawing, and I think I achieved that


Wow, this is really cool!

You take art at a college? How is that?
Do you draw all the time or do you still have to listen to lectures and do written work?
Reply

Most of time is about drawing and painting, but we also have Sculpture, and Digital Image. The only lecture-writting subject is Art History, so it´s quite good! Instead of studying all the time, Fine Arts is more about making hundreds of projects like this

Reply

It looks like a shaman who is dancing to invocate nature's spirits!

Reply

Reply

CHACHI CHACHI

buena idea lo del árbol que crece. A ver lo que te dice Paco xD
Reply

No tengo mucha confianza en que le guste... como es tan raro -w-U Pero me la pela, a mi me encanta!
Reply

Que si que le gustará

si luego en persona no es mala persona o eso creo xD cuando me den las notas actualizo xD
Reply

jajaj, de momento me ha mosqueado bastante porque, después del curro, me lo miró durante menos de 5 segundos -w-
A ti qué tal te fue la entrega?
Reply

Jajaja no te preocupes, suele pasar, recuerda que con mi clase está cabreadísimo xD y se respira un ambiente poco seguro.
Pues yo tardé más o menos lo mismo. Encima que tengo que coger un bus y hacer un largo viaje desde mi casa, solo vió un lienzo por 2 segundos. Pero bueno, parece que le gustó mas el cuento, ya con eso soy felisss (me curré el cuento mucho,mucho, ya lo verás). Y nada tambien hice mi presentacion y se rieron bastante.
Por cierto mucha suerte con vuestra presentación

Reply

Aaaaah ya habéis presentado?? Qué bien! Suerte con la nota òwó
Mañana y pasado nos toca a nosotros, a ver qué tal.
Reply

absolutely stunning...this is a true inspiration
Reply