We have a
winner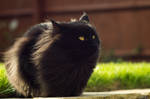 Our first place goes to
Mental in the wind
- by Ben Peters and his furball


He will be given 15

out of my huge collection of

---- just kidding. I'd be happy if someone else joined me in awarding our winners - either with a feature, llama, points or something else. Feel free to do it.

Second and third place had an equal amount of points - so they actually share 2nd place: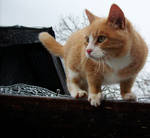 :thumb325653016:


Freezing your paws off
and
High Five
both will be given 10

each

Thanks to all participants - there'll be a next chance for you in the upcoming contests.

Hope you had fun selecting your photos and submitting it to our group contest.
Stay tuned -
Kris