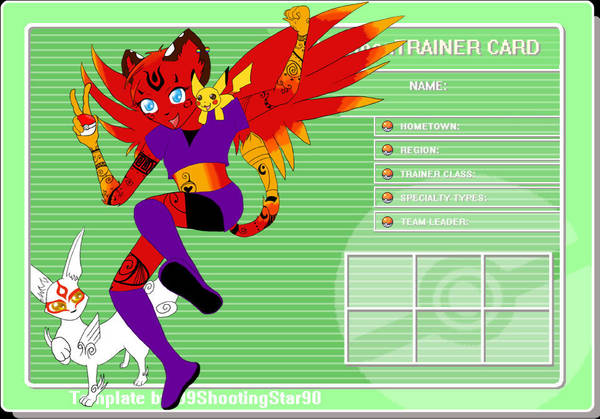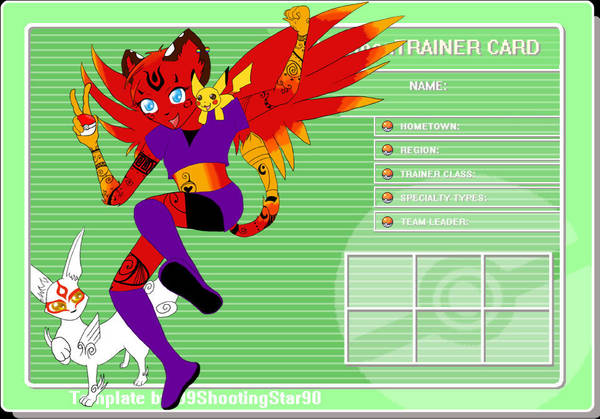 Watch
Its been a while since I've created anything, and this feels good.
nekophoenix
surprised me with a sub, and I knew I wanted to do something in return. They're one of the nicest people I've had the pleasure of getting to know through my time here on dA, and their character designs are always stunning (such beautiful use of color OMG TTwTT ). Seriously, go check their gallery out!
This is one of their characters, Neko. I had an absolute blast working with the colors and the markings for this character. I know
nekophoenix
has an affection for Pokemon, so I made up an Okami Eeveelution (in my head it's an Okamion) and a Pikachu.
Thanks again for being such a sweetheart!
Neko ©

Pokemon © Nintendo (right?)
Trainer Card Template ©

(you can find it here: )
Art © me