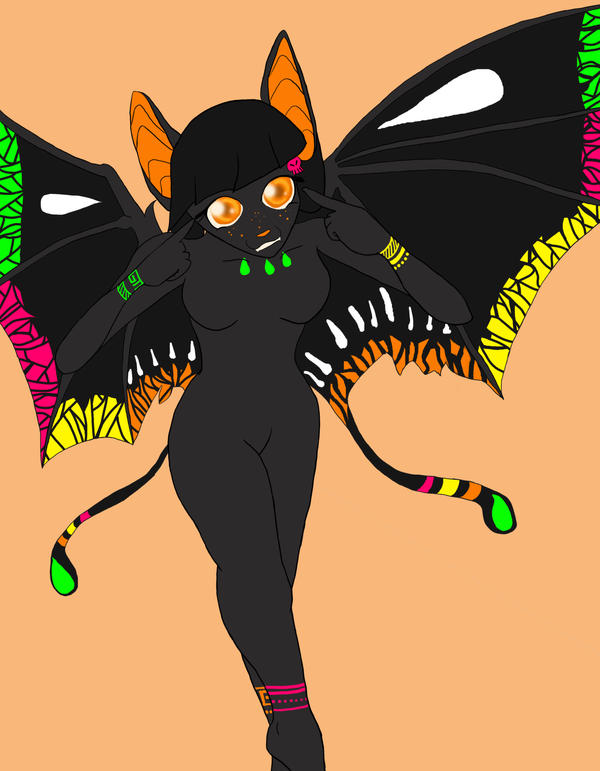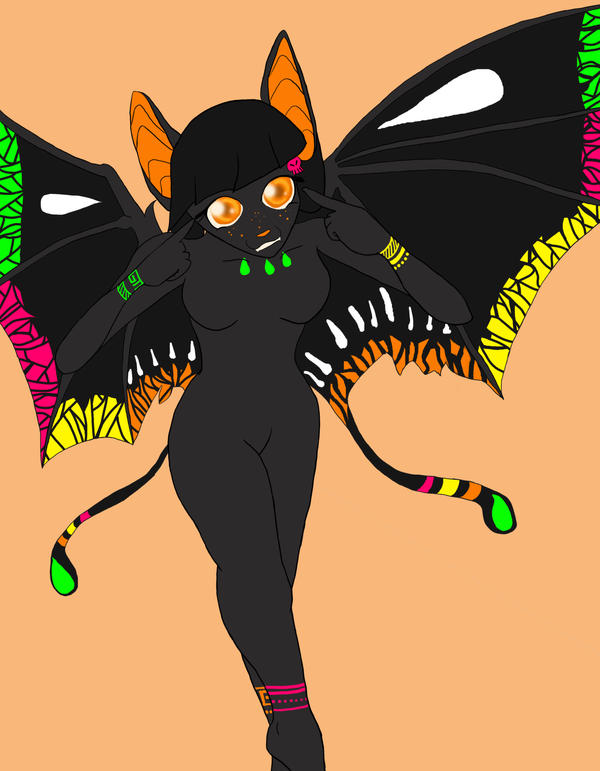 Watch
nekophoenix
has a plethora of ridiculously cute bat designs in their gallery (and cute designs in general --- seriously, go check it out!), but I've repeatedly found myself drawn (haha!) to this lovely little lady! Samui is a batterfly, and I had entirely too much fun with her.
I was originally thinking to do a half skull mask, but I adore the little orange freckles too much to cover them! This was also partially for myself, because as much as I adore Halloween, we won't be home to celebrate (two weeks in Japan!).
Do something nice for someone. Make them random arts.
Art
© me



Samui
©


i like it!

very playful looking face.
Reply

Oh my gooooossshhh <3
Oh this is just SO lovely and so unexpected! This has super brightened my day no end <3 <3 <3
I am SO happy to see Samui again! I neglect my characters so much and her and Mouse are both my batty babies and seeing them around halloween makes me all the more excited for it all!
Wow, I just love how you've done those wings! So much detail on the edges for the butterfly patterning - they really pop! and those big, gorgeous, pumpkin-glow eyes - they look like they'd be ready to hypnotise you :3 I agree with not covering up her freckles, since you made them look so cute here, like a little dusting of spice (and eee, you put in a skull hair accessory!)
What a wonderful gift, you are so incredibly thoughtful!

I absolutely love this

Thank you so much!!!
Reply