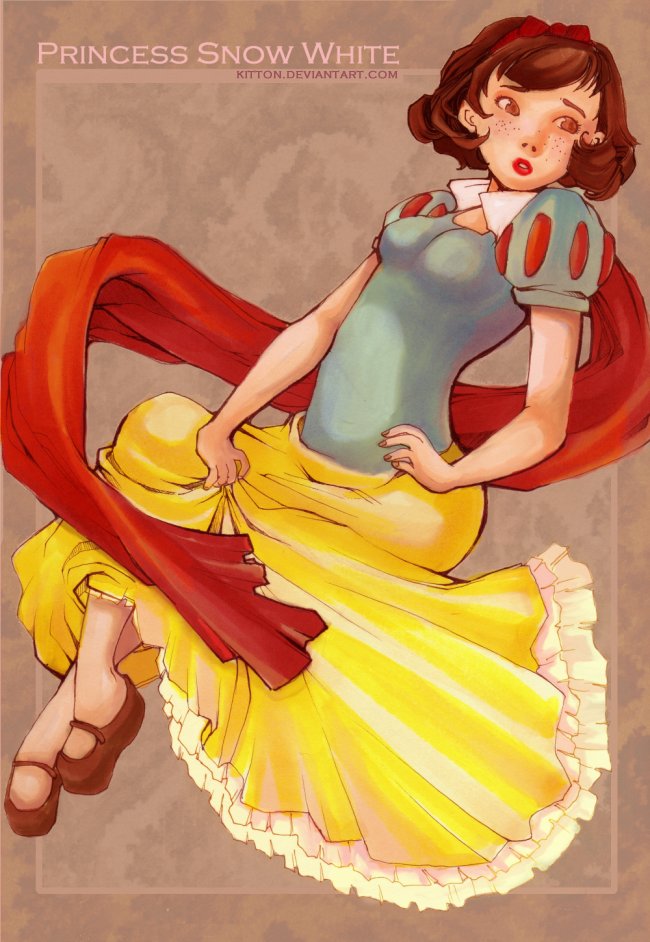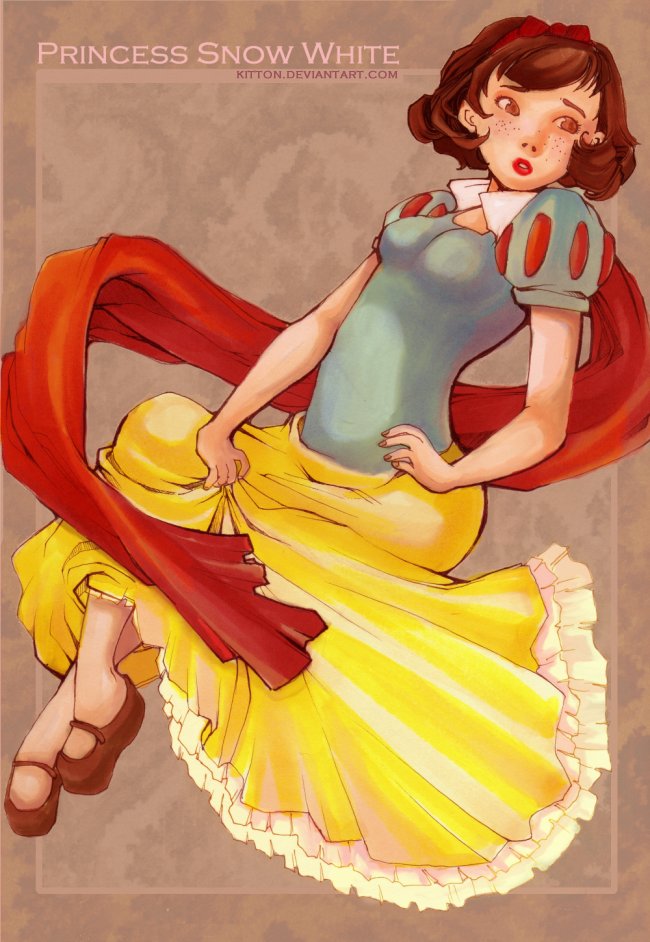 Watch
Princess Snow White! I don't think that I am gonna do any of the other princesses now...

Jasmine is my favourite, but I think Snow White has such a cute cute look! It was hard for me to make her skin light and hair dark (these two things I don't like doing... eh) and there are some anatomical errors in this one (her arm is a bit awkward and her legs feel too short) but I still like it.
It was also hard for me to use yellow/blue/red. I did this in marker and then CGed on top and I had to mute the blue because I just didn't have it in me haha!
textures: used
[link]
by ~
kittytextures