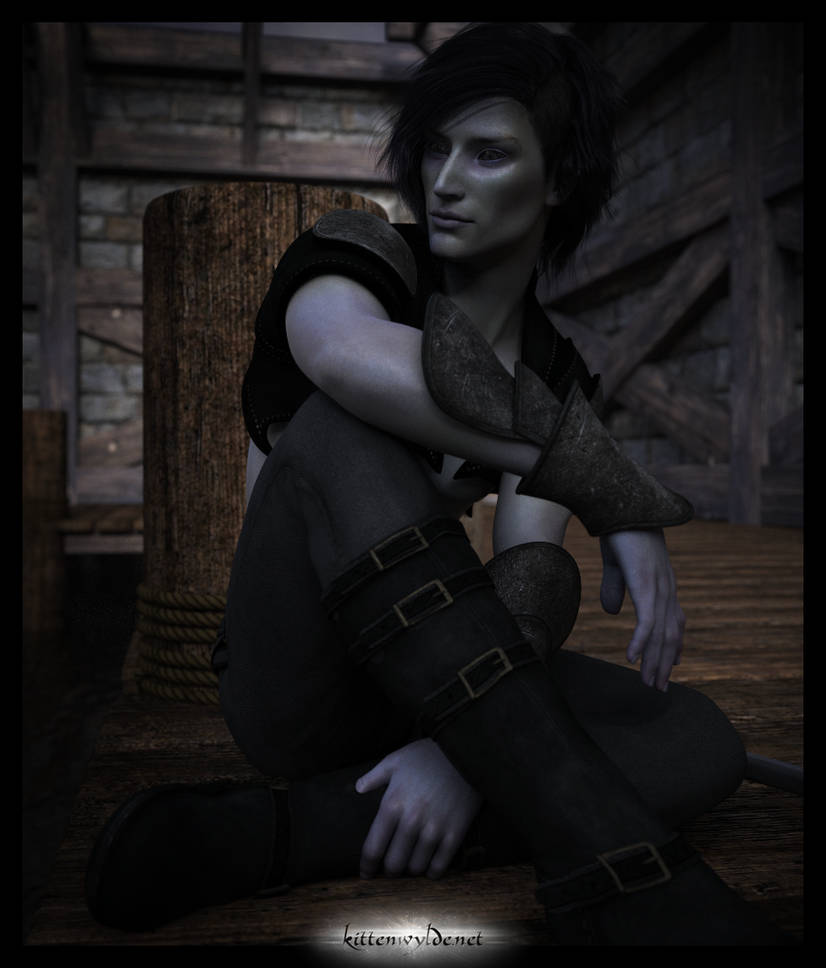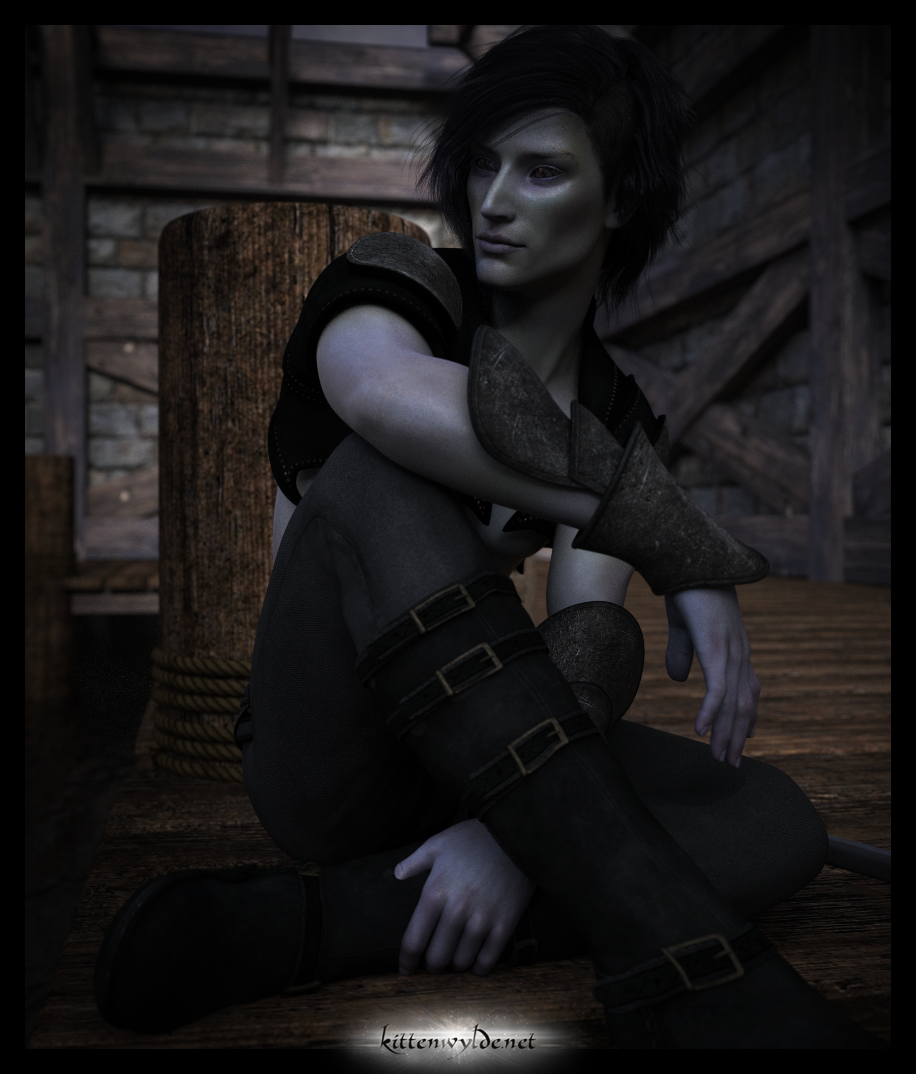 Watch
So I did this last week, then lost it. As in, I knew I'd rendered something, but I couldn't remember what I called the file.

Found it today, though. The person is Elosolus for G3M. As for what he's wearing or where he's sitting... Yeah. Your guess is as good as mine. I really need to remember to post these things right away as soon as I finish them, before I forget everything I used.
Speaking of which... I just finished a render I meant to do last week. And then I put it in Photoshop, to do some moderately epic effects-type postwork. And I discovered I've been so damn immersed in Skyrim these days that guess what, I never figured out a way to connect my ancient Wacom tablet to my ultra-new PC. That freaking sucks rocks.
Daz Studio 4.10, Iray, Photoshop CC

fabulous character and expression
Reply

What model Wacom do you have? I had to get some older ones working with Windows 10 at work, and it was literally as simple as just plugging the suckers in on most of them, and downloading the driver software from the Wacom site for the one that was a little older.
Reply

It's an old Intuous. It doesn't connect to modern USB ports. As a result, I either have to wire in the ancient USB port from two computers ago, or get my lazy butt down to the local nerd store (MicroCenter) and see if they have an ancient-to-modern adapter. I can attach the port, that's how I did it for the last computer, but I've been a bit lazy about trying to find a spot to stick it and mess up my pretty new case.
Reply

Urf. Honestly, that sounds like, if you can afford it, you might as well go for a new one. If you're not doing anything terribly high end, entry level Wacom and Huion aren't horribly priced. (Also, if the card itself is that old, do you even have a full-length card slot? Most seem to be that half-size form factor now.)
Reply

Okay, curiosity made me look. Yes, there is a location that the thing will fit, and it looks like it will be a better fit than on my old case. The question now is can I find the right connector on my motherboard, because guess what, I can't afford a new tablet. Although I did check prices on the Huions, definitely not a bad price. But all my money is going to paying off the computer itself now. Around Christmas I can probably sneak in a new tablet without feeling guilty. Maybe. But first I'll pop the case open this weekend and see if I can get the one I have working.

Reply

Half my runtime folders are unidentifiable as to who made what, and I also forget what I've popped into a scene a day after I did the render.
If it's just a slate tablet Huion's aren't too shabby and they are a lot cheaper than Wacom.
Reply

Damn, those are some good prices! Thanks, never heard of Huion before. I will definitely grab one of those if I can't get my old one working.
Reply

As always DO check out reviews on specific models, Amazon has them so you can check there (I got mine from Amazon.ca). I haven't had any serious issues with mine. It doesn't have a ton of bells and whistles, just the bare basics, but it works.
Reply