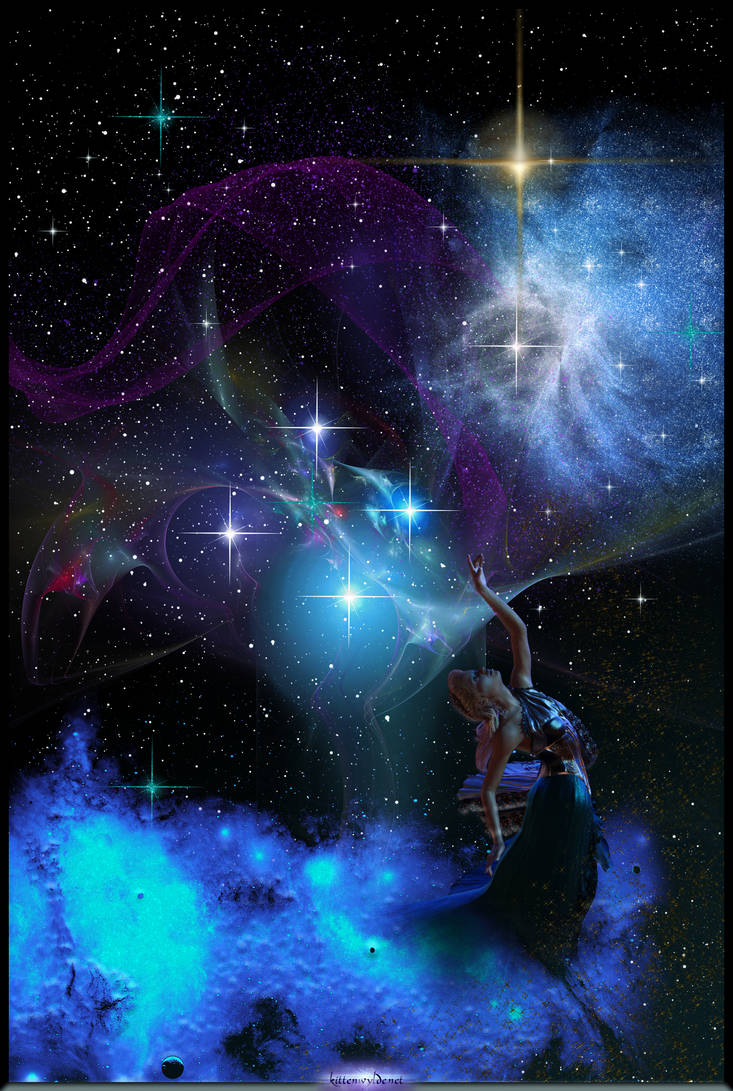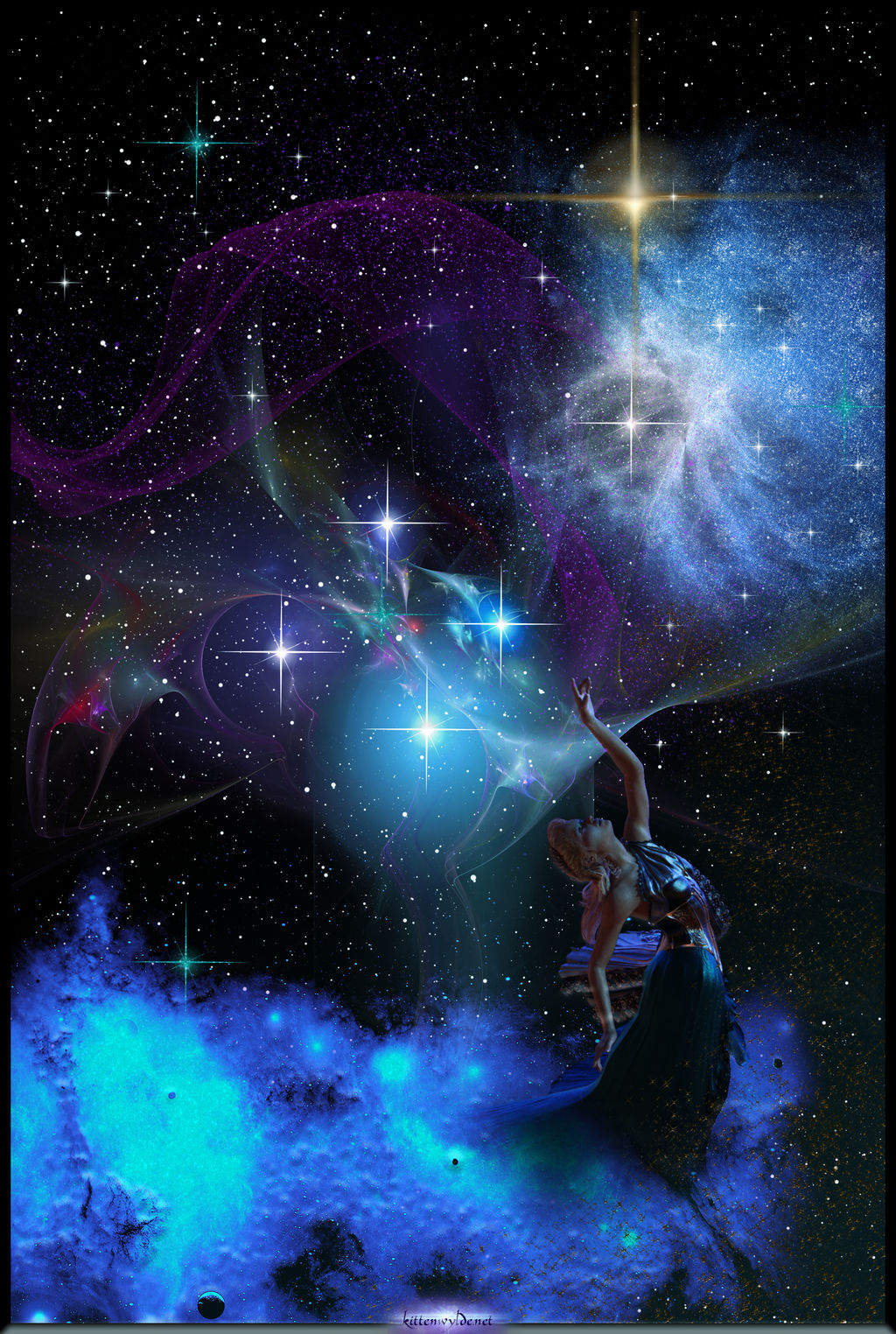 Watch
I had a kind of half-formed idea of doing a character portrait against a space background. This is what came out. Perhaps a bit overboard on the sparkly glittery stars and glowy stuff, but what the hell. I like it anyway.

What's there:
Eva 7
Frawn Hair
Aquila Ensemble for G3F
iRadiance all over the place
everything else is Ron's brushes
Daz Studio 4.9, Iray, Photoshop CC

Reply

I really like how you blended the character into the star field.

Reply

wow this is beautiful, great work
Reply

Nice! I like how you handled the colors and lighting.

Great minds and all that; I have a vaguely (very vaguely) similar concept in Zev0's skinbuilder 3 contest in the Daz forum.
Reply

Thanks! And that's funny, that you came up with something along similar lines. Must've been something in the air.

Reply