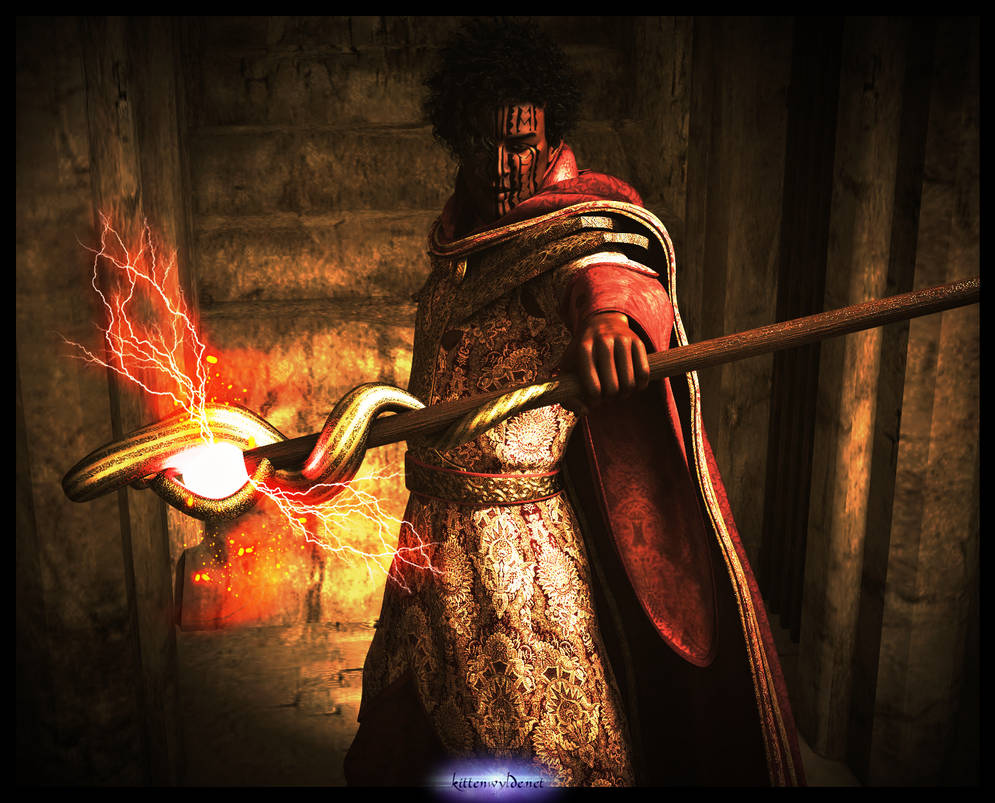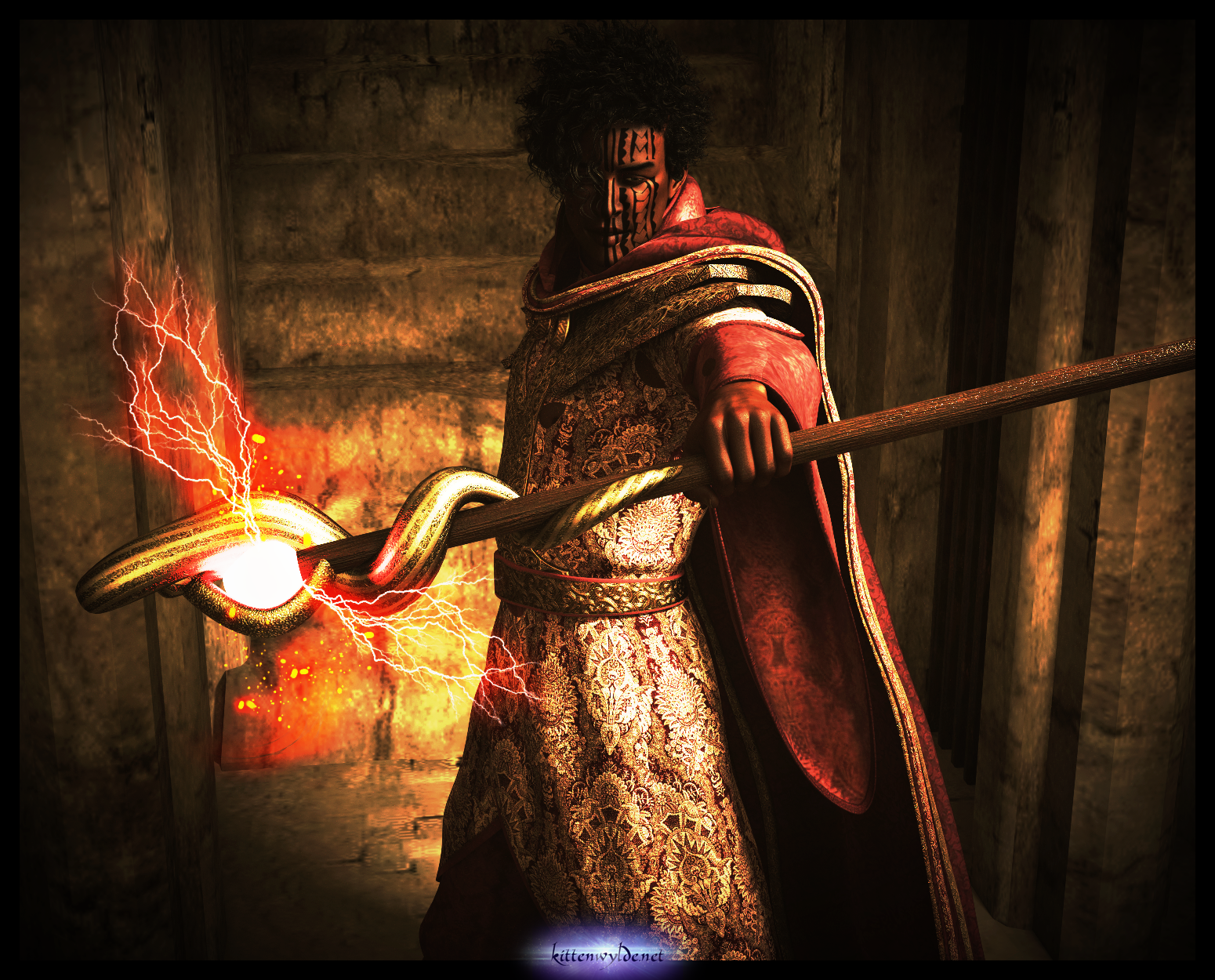 Watch
Yay, I got something else to render! I can allow the crappy fireflies and pass them off as magic sparkles, 'cause they only showed up on the staff. Still took
hours
to set up this damn simple scene. I tried using both versions of Studio I have installed. I tried restarting. I tried swearing.
Hours!
I'd been thinking maybe I should hold off on the computer until Christmas sales instead of Labor Day sales, and do I really need a new computer, and do I really want to scrimp and save to make the stupid payment on the computer every month... well, the answer is yes. Get the damn thing as soon as the price drops on enough parts to make a difference. It's worth skipping the Daz sales and giving up energy drinks to get a computer that can handle what I throw at it.
Note: Today I spent money on a Daz sale. And an energy drink. This is going to be difficult, I can tell.
What's in there:
Kheiron for G3M
Desert Mage for G3M
Short Curls Hair
Mandgadfor
Painter's Lights
assorted stuff from Ron, of course
Daz Studio 4.10/4.11 beta

Great scene and beautiful textures!

Reply

Ultra cool work. Top notch fantasy
Reply

I was just lookin' fer the bathroom dude, honest!
Reply

Magnificent character, love all the details in his skin and clothing, Fantastic magical effect too
Reply

Yep, I hear you on that. I need a new PC too, and it's going to be a pain to save for it. Blech.
Reply