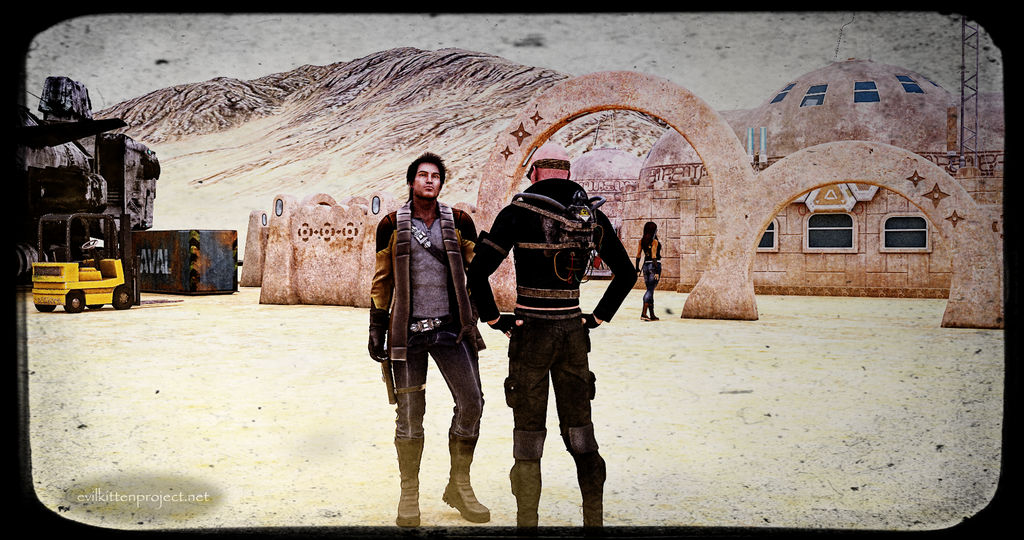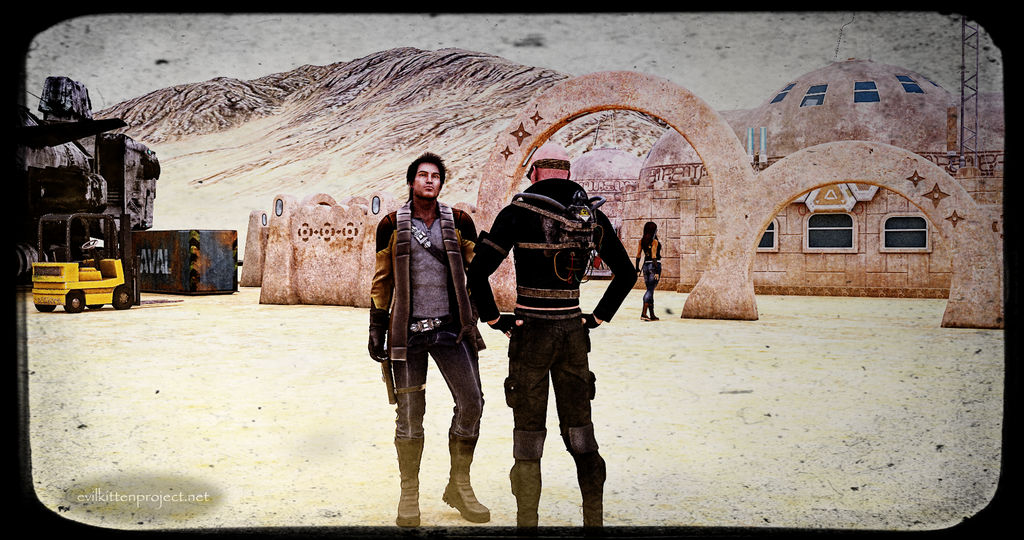 Watch
More random throwing together of stuff.

What it is:
Alfred
Marius
Gia
Radioactive for G2M
Galactic Smuggler HD-8K for G2M
Wall Ranger Outfit for G3F
Marcoor FG C4
Warehouse Gear
Cargo Units 1
New Colony
New Colony Props

Daz Studio 4.9, Iray, Photoshop CS4, Perfect Effects 8

Reply

Looks like a cover to an interesting story

Reply

Hmm, thanks, that's good to know! I'm trying hard to improve my crappy cover art.

Reply

Improve? Crappy? You're kidding me right?

Reply

Not a bit. Many of my older covers make me cringe, because they're just plain... well, icky.
Reply


Well, look at it from a positive point of view: If that's how you feel about them, you have made progress as an artist - but that's hardly news, right?
Reply

Yea! A gate! Love it! Nice old photo look.
The new setup seems to handle a great deal of polygons quite well.
Reply

Thanks!
As for the polygons, the poor computer still bogs down if I throw too much at it. But it renders way, way faster now.

Reply