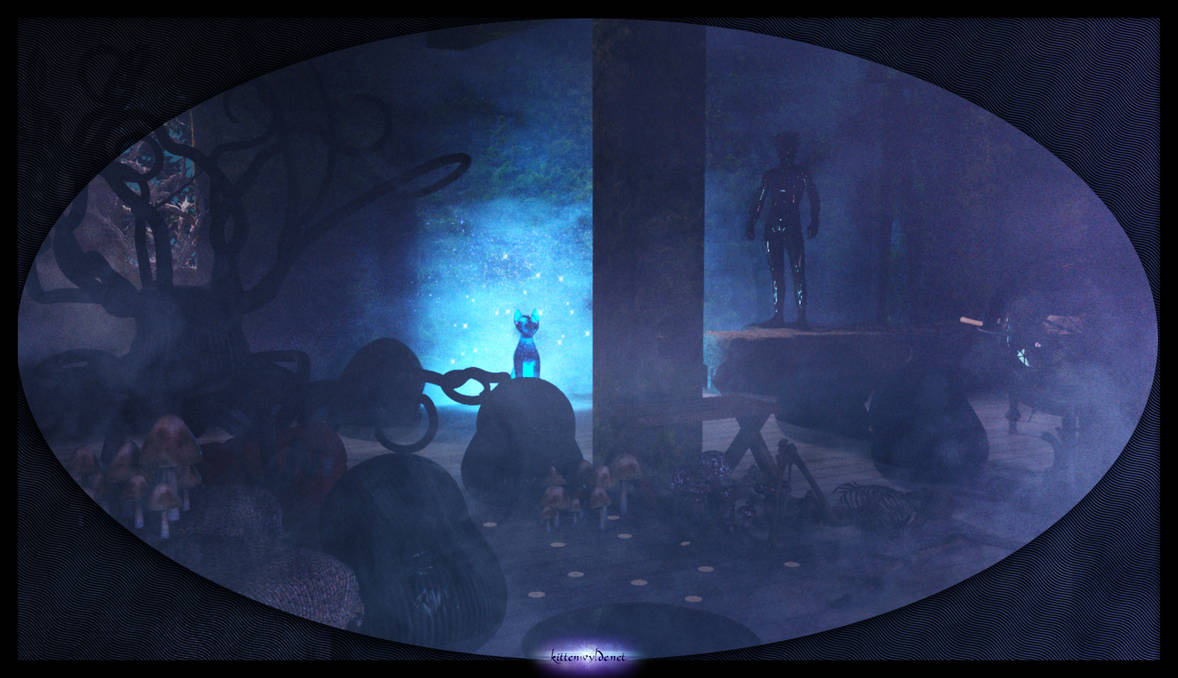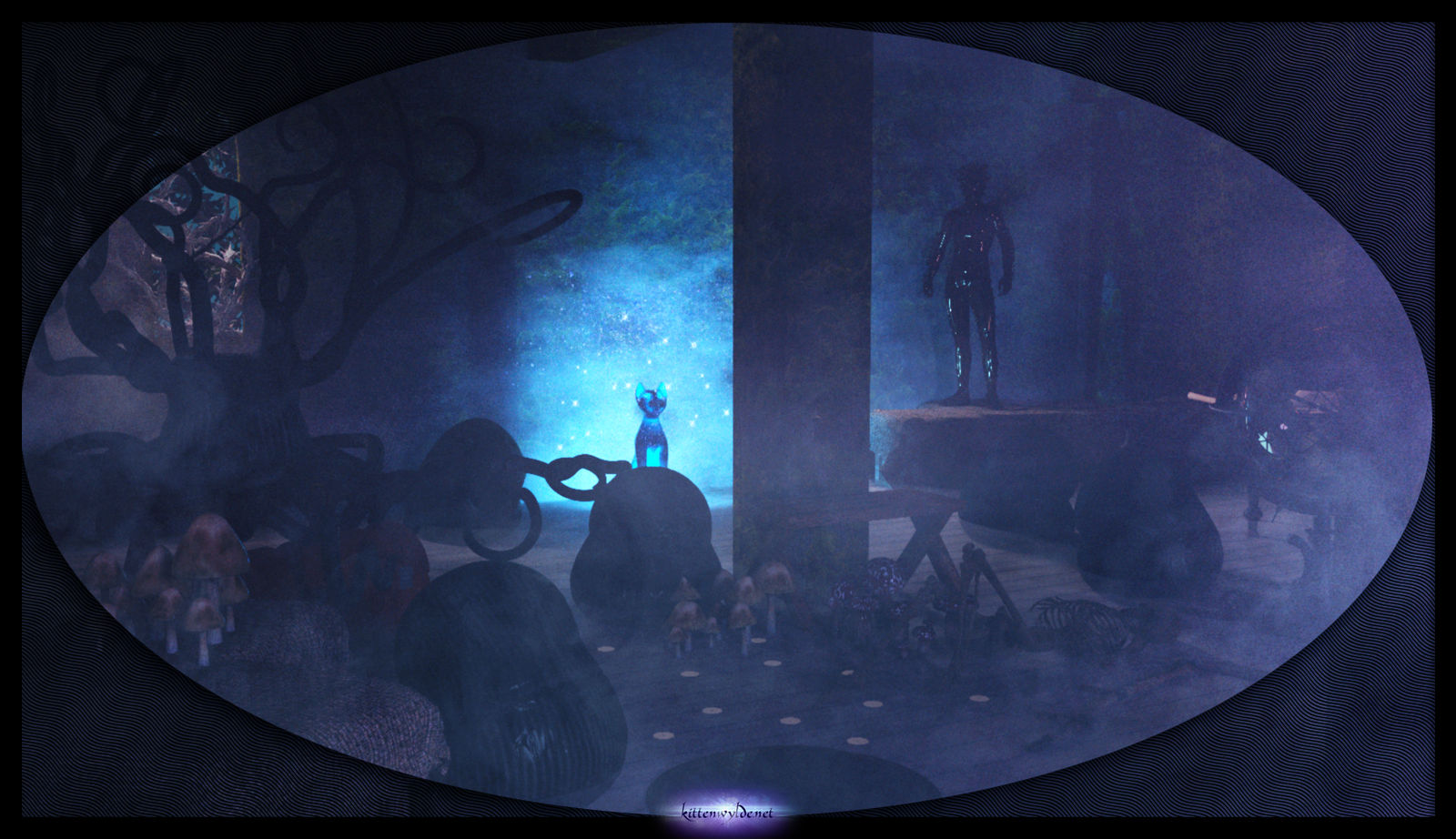 Watch
"Oh, hell no!"
"Shut up. You knew it was dangerous when you hired on."
"Yeah, but you didn't say anything about tentacles! Just look at that dead guy on the floor. And... is that thing sitting on a bench?"
"Perhaps it thinks it's civilized."
"And why is that cat glittering? I thought you said we were after a treasure, not a blue cat."
"It's most likely a trap, as is that fellow in the corner. Did you see the chest by the beast? I believe that's where we'll find what we're seeking. Now come along, my warrior, suck it up and get to work!"

********

I have no idea where the idea for this came from. I just started slapping shit together, and this was the result. I tried to put people in there, but they looked bad, so they're off-screen. And originally I looked at the raw render and thought, "Hey, that's not bad! I'll just slap a frame around it, put my little logo thingie on, and it'll be good to go." But then... I touched it. Oops. But I like the end result.

What you see: (Hint: you won't find the kitchen sink, but pretty much everything else is there.)
Singers of Chzor
M4 Skeleton
Fantasy Scene
Epic Shields
Dark Fantasy Weapons
Rosemill Astrometry
RDNA Egyptine Bast Statue
RDNA Mushrooms Vol 3
RDNA Mushroomz SmClusters and Rings 2
The TimeTraveler
Traveler's Naturals - Brambles
Traveler's Naturals - Real Deal Trees Vol 1
DA Let There Be Moss
Gemology Iray Shaders
Fast Fog Iray
iRadiance - HDR Mesh Lights Vol 2 for Iray
iRadiance - Light Probe HDR Lighting for Iray
Iray Ghost Light Kit
a boatload of Ron's stuff

Daz Studio 4.9, Iray, Photoshop CC

Treasure-smesure, I want the glowing cat!
Reply

I do believe that glowing cat is directly linked to a powerful deity, might bring you some adventure. And of course, it does want the treasure.
Reply

It can have the treasure. It's probably cans of salmon.

Aww damn it, now I want a salmon sammich.
Reply

Reply