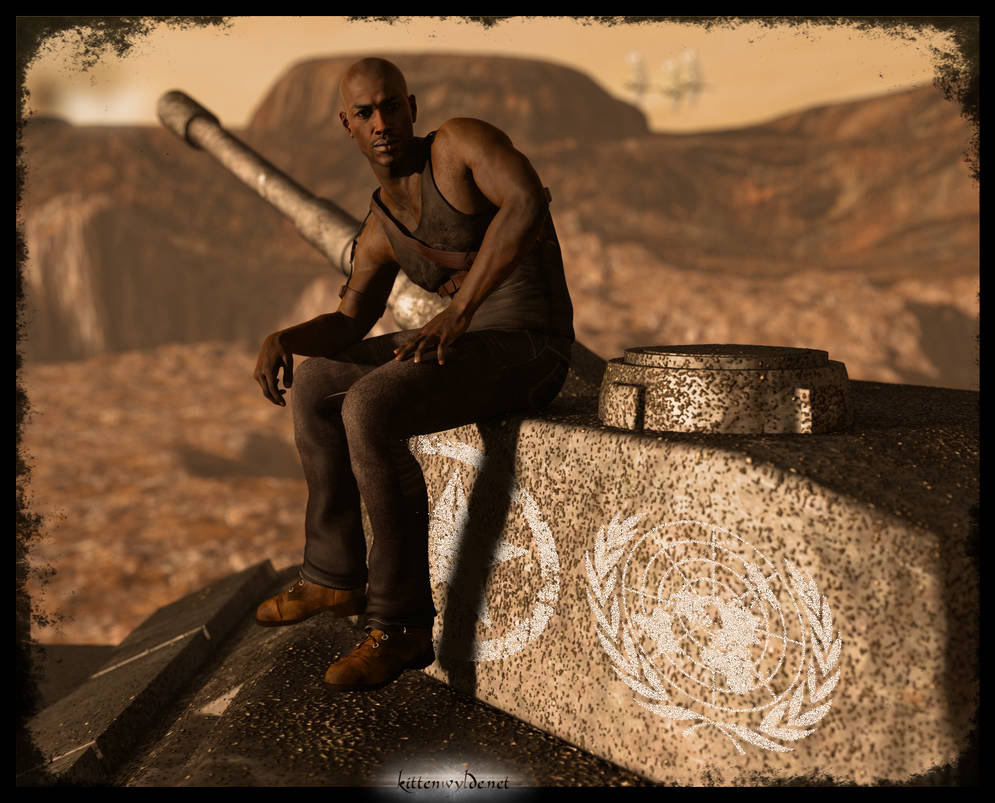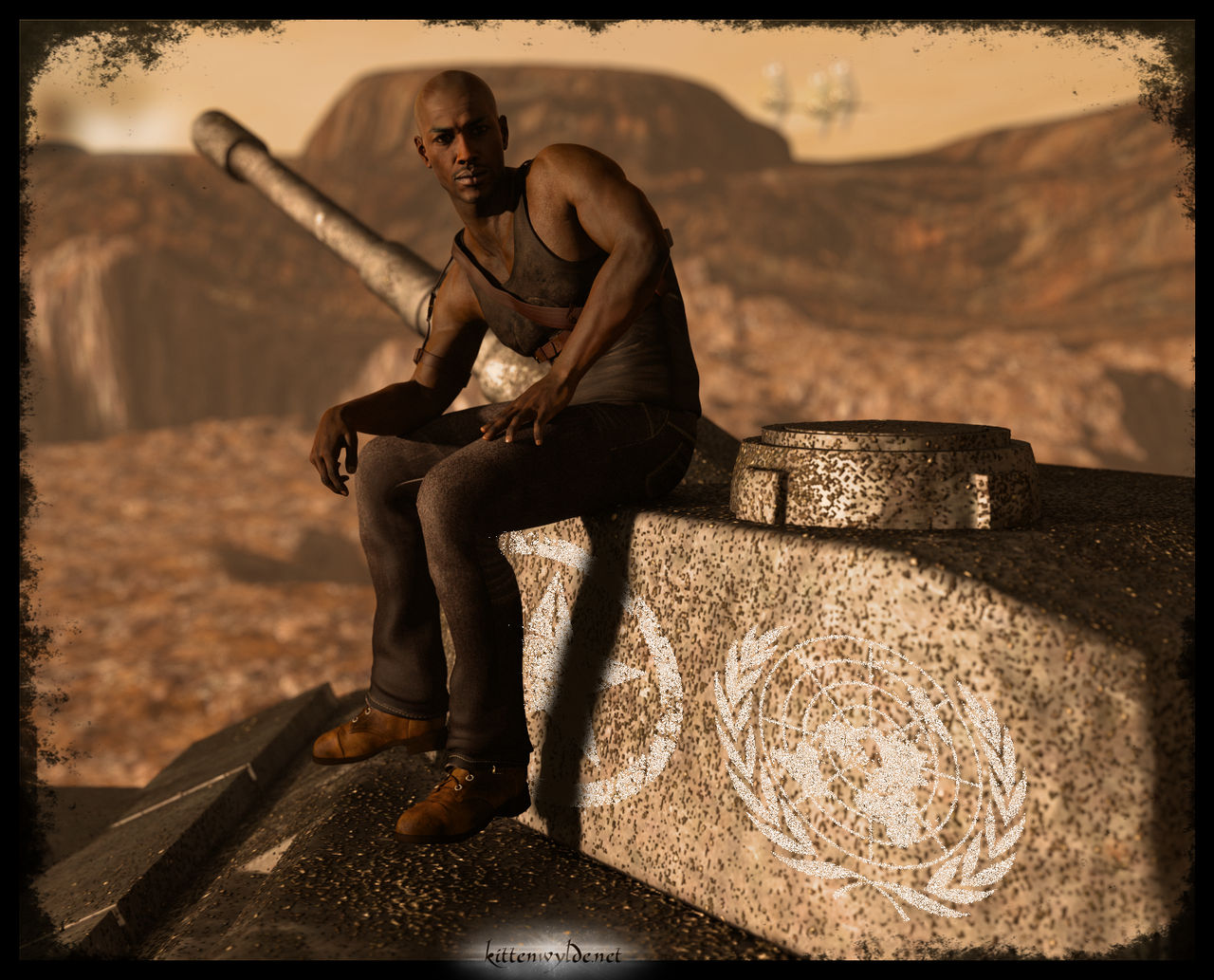 Watch
So I picked up the new Darius. Don't ask why I like the new one better than the old one, I just do. So I thought I'd give him some new clothes and stick him on another planet. (It's the red one, if you're a Star Trek fan.)

What you see:
Darius 7
Fashion Army Outfit for G3M
Quad Tank
Starship Harpoon
TerraDome 3
Mec4D PBS Shaders
Ron's War Essentials
Ron's Edge Grunge

Daz Studio 4.9, Iray, Photoshop CC

Reply

You like the new one better? Oh! Scandalous! How can you say such a dire thing!?

Honestly, I do think I like 6 better than 7, but it's not as though I dislike 7, or as if I don't have room in my runtime for both of them. Plus, I can use Darius 7 as yet another long-lost member of the family Elite! (That family portrait is getting kind of unmanageably large, though.) I am really happy that Hellboy Soto did an LIE preset that takes out the facial hair for Darius 7, though. I mean, yes, I did it myself, and it's fine, but given the choice between using my own version and using the version done by someone who does that professionally, I'll probably prefer the professional one, you know?

I was wondering if you'd pick up the Fashion Army outfit. (Dreadful name, that.) What with the military harness and all. (Being used in a military uniform, even!)
Reply

Yes, I know, it's horribly scandalous. But Darius 6 never punched my "Buy NOW" button, merely the "keep an eye out for good sales" marker. Whereas something about the new guy didn't even take him five minutes to get in my cart. Maybe it's 'cause I've got enough younger dudes, and this fellow looks like he's been around the block a few times? *shrugs* Don't know...
Thanks for mentioning the LIE preset, never would've known to look.

Me and the forums don't get along all that well.
And yeah, had to get that outfit, because of the harness. Not that it looks very practical, but still, I've wanted one on occasion, and never had anything even close.
Reply