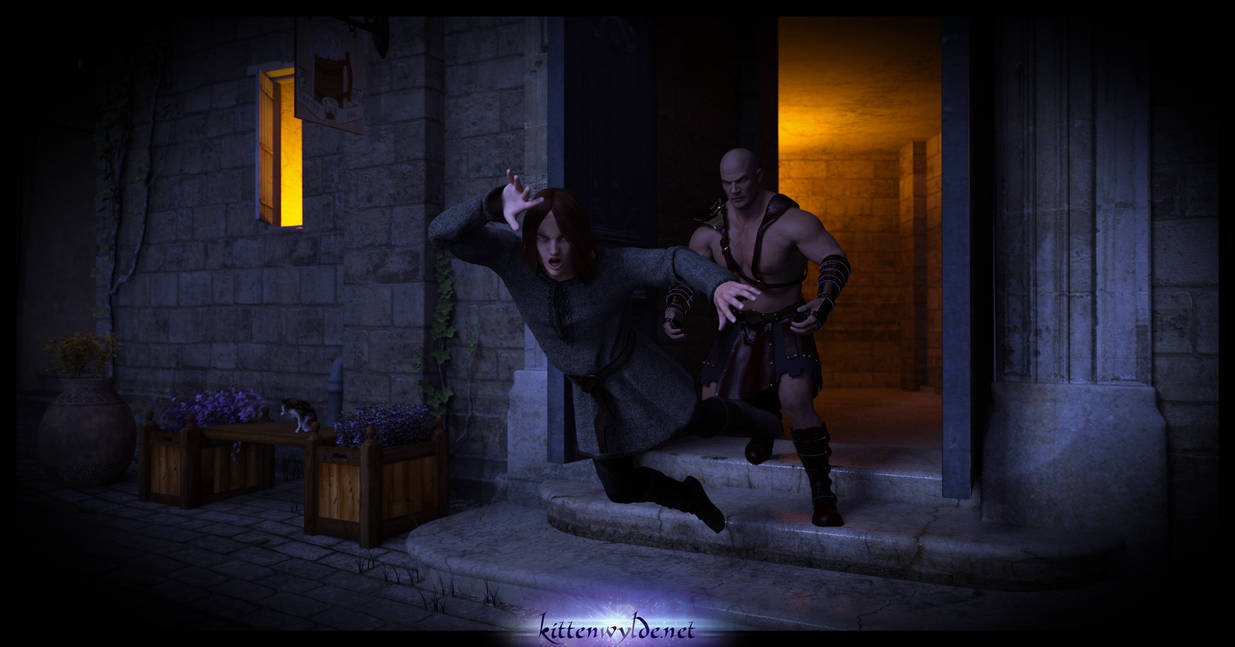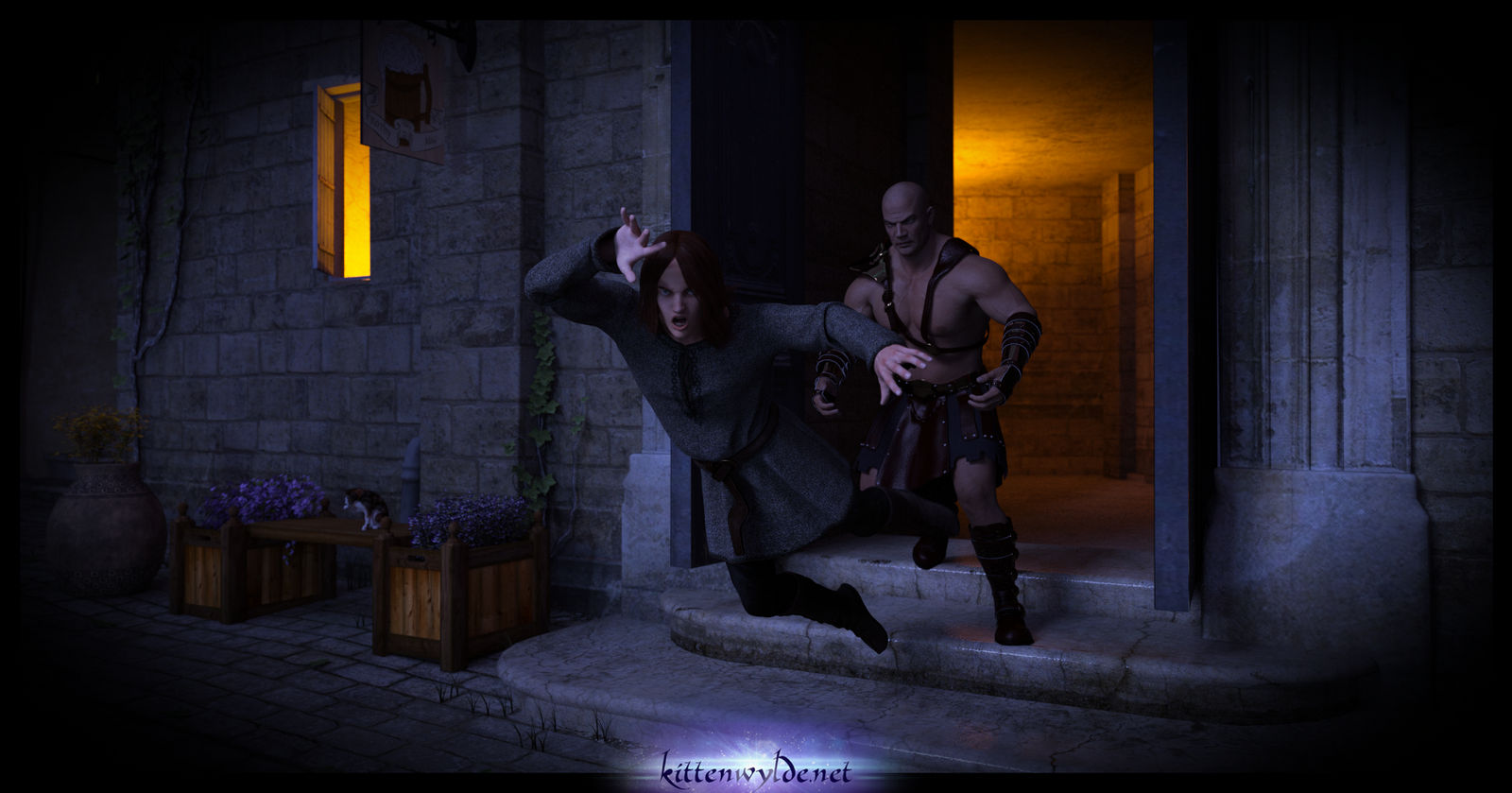 Watch
TsaoShin
challenged me to "create a scene with two characters that conveys a sense of motion." So I did.
What's there:
Ivan 7
FW Darc
Peasant Outfit for G3M
Casual Long Hair
bits and pieces from lots of outfits for Ivan
Streets of the Mediterranean
Garden Escape Planters
and then some...
Daz Studio 4.9, Iray, Photoshop CC

Also love the little cat in the background!
Reply

Nicely done! Love how perfectly you captured the chaos of the fall in progress

Reply

I love it, it has so much packed in there!
Action, far more interesting than a posed portrait.
Night, the light is bright enough to inform the eye, but still believably dark. A tough balance to achieve.
Link, the stone building has a bit of grass in the cobblestones, the ivy, and the planters all imply there is more behind the camera.
Bonus fun stuff, in the form of the cat expressing indifference or annoyance toward the fight interrupting her sleep.
Reply

Thanks! I'm glad you think I got the light right, that was hard. And the cat's being indifferent.

I wanted to have her watching, but bathing worked much better.
Reply

The new challenge is to come up with a story for how he got thrown out.
Reply


That part's easy, I'm working on it right now!
Reply

Easy, eh? Then it is time to complicate matters: the story must now involve a groundhog!
Reply


Now that does complicate matters a bit. Okay, I'll give it a shot. One groundhog, coming up!
Reply

Well now I am DOUBLY intrigued!
Reply

Yeah, so am I. Still working on the groundhog. The "easy" part was why the guy was being pitched out of the bar: had a bit too much to drink, started boasting about things he'd done, got dared to try picking a pocket or something similarly stupid, and out he went. But the groundhog... That's got to be something special. Like maybe he camps out in an open field, having already alienated everyone with a spare bed anywhere in town. While sleeping atop a hitherto unnoticed hole, a groundhog army pops up and carries him off to the underworld, where he must... er. Do something weird for the Groundhog King or he'll never return to the surface alive.
Reply