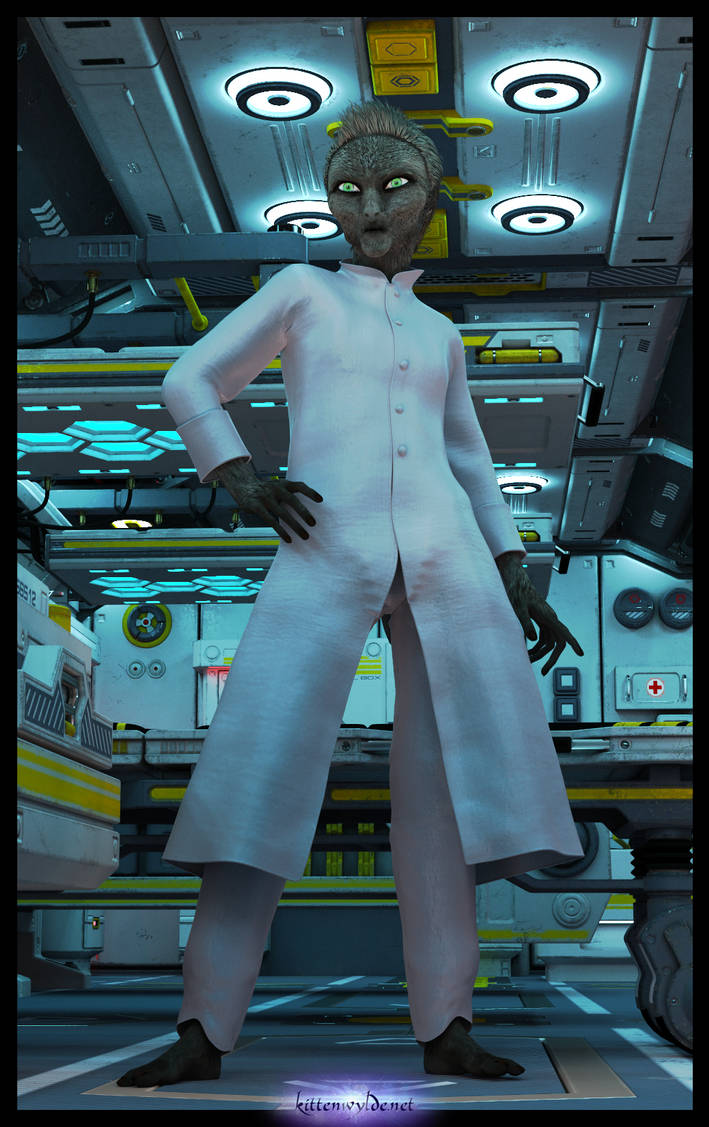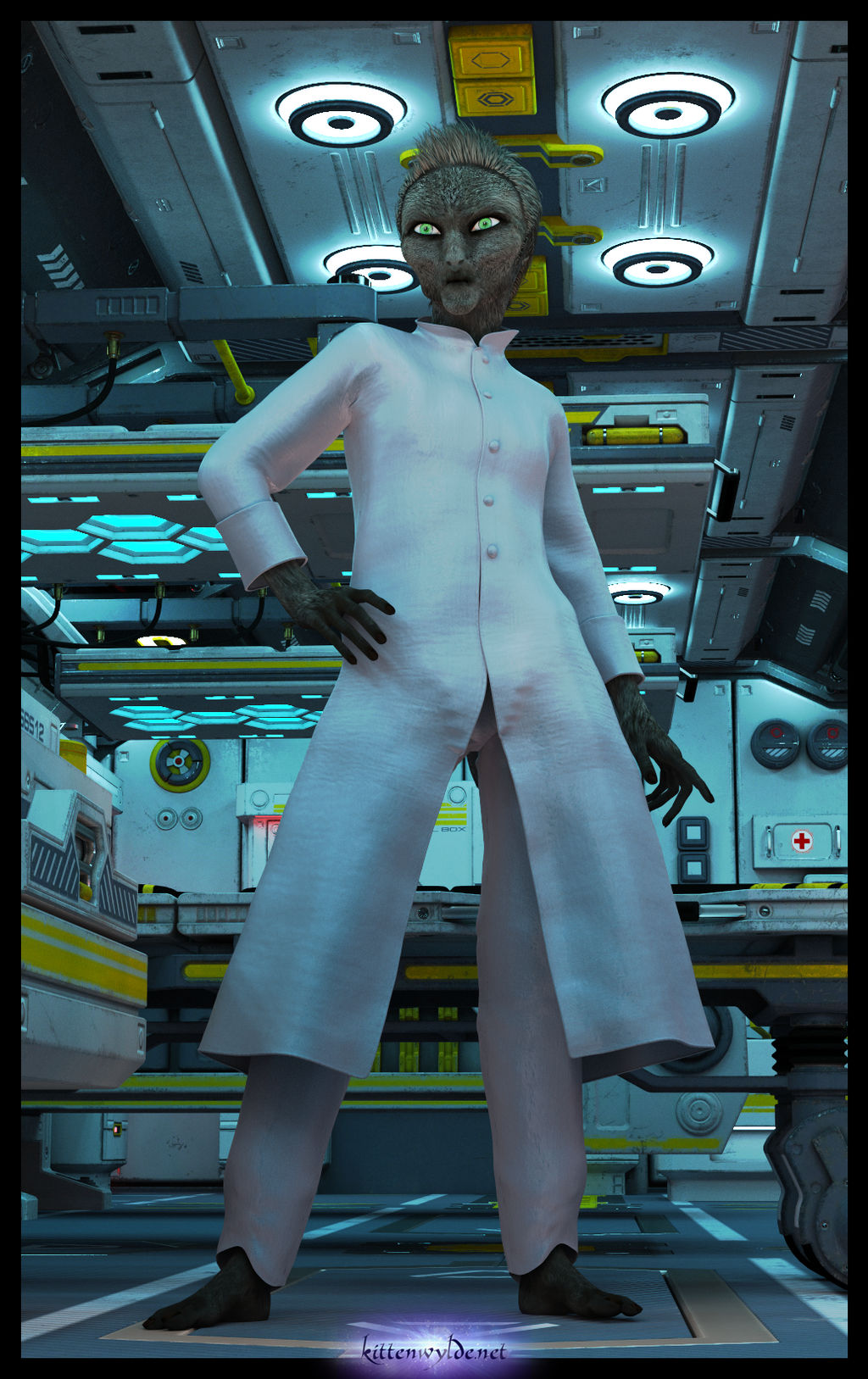 Watch
I put this together last weekend, but then felt crappy again and never finished it.
Getting pretty tired of bad health issues. But this random alien makes me laugh, so that's a good thing.

When I got my first car, I had a Marvin the Martian window cling banner that covered the top of the back window. It said "Alien With An Attitude." I really miss that window cling! This may not be Marvin, but it's certainly alien, and it really does have a visible attitude.

What is that thing?
Creature Creator for G3M
Marius Hair
Shenendoah Great Coat for G2M
Psi MedBay
Iray Light Manager PRO
don't remember all the lights/shaders...
Daz Studio 4.9, Iray, Photoshop CC
and PS-- Yeah, I left the triangular crotch error in place, because once again it made me laugh.


Fabulous character, He exudes attitude, love his pose and hair
Reply

Every time I see that title, the next line that goes through my head is "Martians who are in the mood..."

He is an interesting looking character. will he be carrying out horrrrrifying experiments on various creatures sometime soon?
Reply

Looks like he's already begun... I really don't know what's going to happen with this guy. I was aiming for a nice female geneticist, I got a grumpy gray fuzzy dude. But I like him.
Reply

Fantastic alien and attitude
Reply