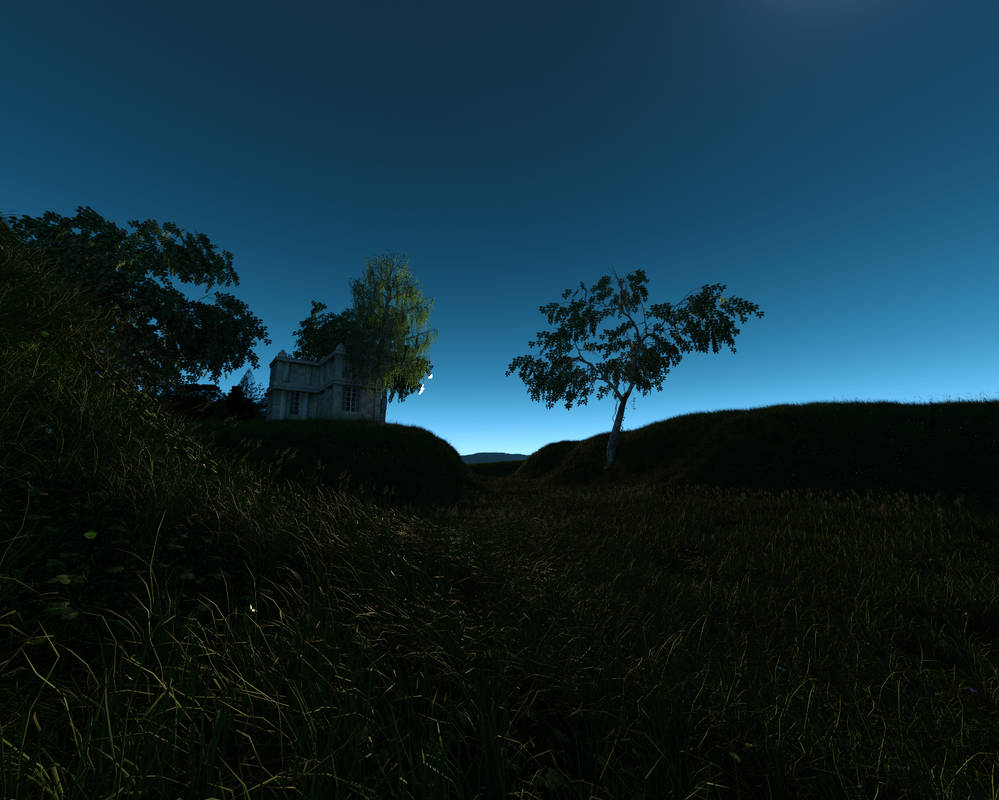 Watch
Rendering something in thirty minutes is harder than it sounds. This was more like forty, because I had no idea what to do or where anything was. Argh! And now I have to go to work.

This is gorgeous, love all that grass
Reply

Well, it's a lovely landscape, regardless.
Reply

Thanks! It wasn't until I was driving home tonight that I noticed a distinct resemblance to a place I drive past many times every week.

Made me laugh.
Reply