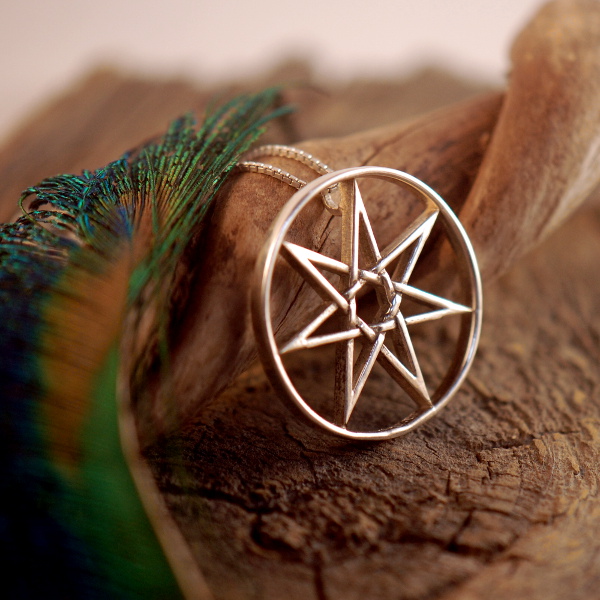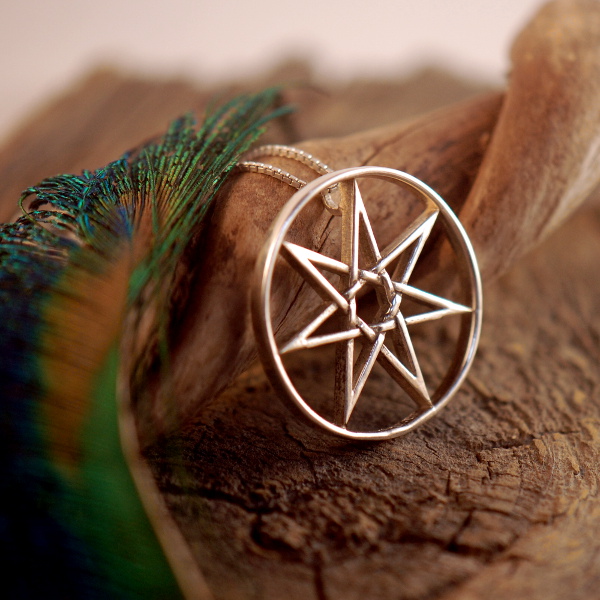 Watch
Hey guys. I leveled up in photography.
Though I'm mostly posting this as "oh hey I've got new tricks for commercial product photography", here's the information on the piece:
The jewelry piece is a septegram -- a seven-pointed star pendant, cast in tarnish-resistant Sterling silver.

tarnish-resistant Sterling silver

approximately 3 cm diameter (1.25in)

hidden bail behind the top point of the star

100% recycled metal

cast in our home studio

part of our Mithros Designs product line -- vintage handcraft workmanship, eco-friendly values, and a commitment to quality, wearable, myth-inspired jewelry made with integrity

available for purchase through our website,
mithrosdesigns.com/store/

or our Etsy shop if you prefer shopping through Etsy
www.etsy.com/shop/OdysseyCraft…

we also have many other designs and are open to custom orders.


www.facebook.com/MithrosDesign…

The Septegram, sometimes called the Elven Star or Faerie Star (also spelled septagram, heptagram, or heptegram). There are many meanings for the seven points. Some say they represent the seven colored rays of light when split by a prism, or seven sacred directions: North, East, South, West, Above, Below, and Center. Or perhaps it represents the 7 days in a week, 7 distinct notes in diatonic music scale, 7 planets of classic astrology, 3 points above represent the heavens – 4 below the earth, thus a combination of heaven and earth (triple God/dess and 4 cardinal directions/elements). Why does the Septegram call to you?
::EDITED TO ADD::
OMG! A DD! Thank you so much!
I just want to add this note for anyone out there: Never. Give. Up. I got a D in highschool photography (and for good reason, I was *terrible* at it). But running this business pushed me to keep learning, keep picking up new tricks, keep trying again and again. I found tutorials online on how to build a lightbox, how to use a macro lens, how to use a car windshield shade as a reflector. Drawing and painting and critique helped me learn about composition and light sources and color. I found more tutorials on cleaning up and tweaking photos in GIMP using layers, filters, levels, and the magical "white balance" tool. As long as you are still willing to learn, you can still improve, bit by bit.
Daily Deviation
Given 2014-03-04