Kitto |
About
| Female

Hello! I am Kitto! I love to meet new people and make friends, so if you are interested in talking, please note me or join my discord server!!
discord.gg/RzGgNJp
I draw cats, dogs, humans, maybe a few other things.. Discord addict, lover of cats, furry, lapfox trax, pink, cute things, deviantart, youtube, various fandoms, and a bucket of garbage. I want to be an artist, animator, author, pet owner, many things. Open for commissions, trades, requests, collabs.. Just ask! My favorite soda is coke, my favorite chips are Doritos! I play minecraft, Stardew Valley, terraria, Sims 3, and I want to explore more games! I'm going to start playing Dark Souls and hopefully NITW soon, so that'll be cool! ALSO! DDLC IS! THE BEST GAME EVER!!
---
:thumb723230451::thumb723071314::thumb723071310::thumb723071318:
---
---



---

Make sure to watch
cupcakewoof
,
NoniKajiuu
, and
Amantato
!! They deserve it!!

You're doing great!! Keep it up!!

I read too much fanfiction!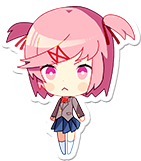 ---