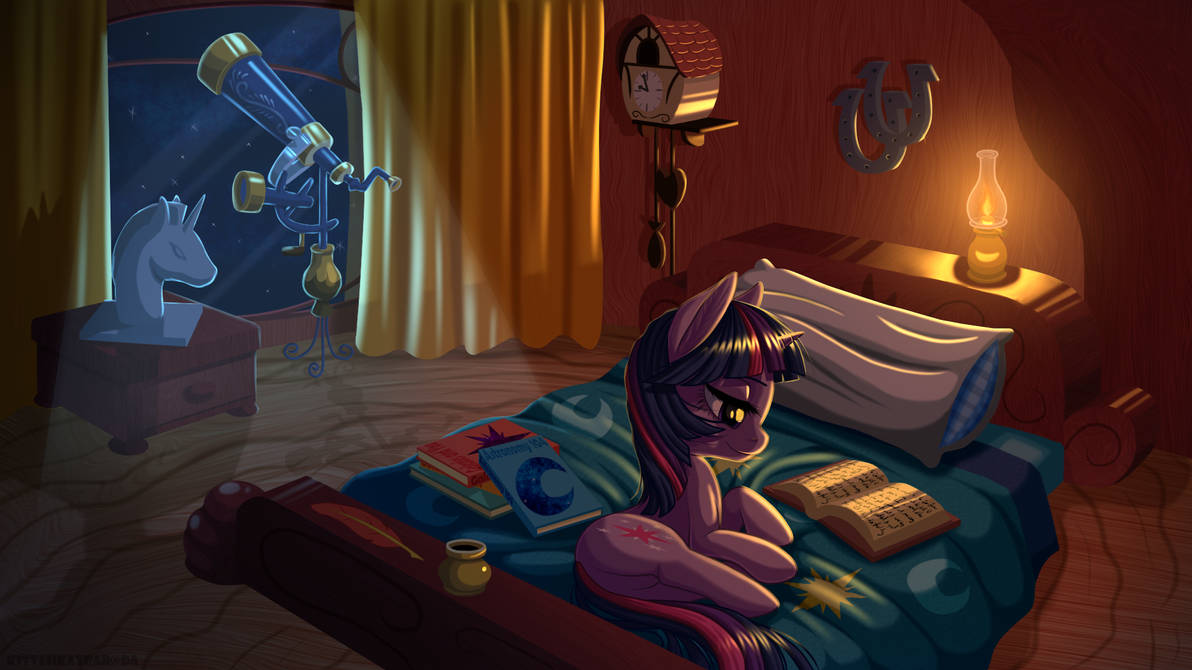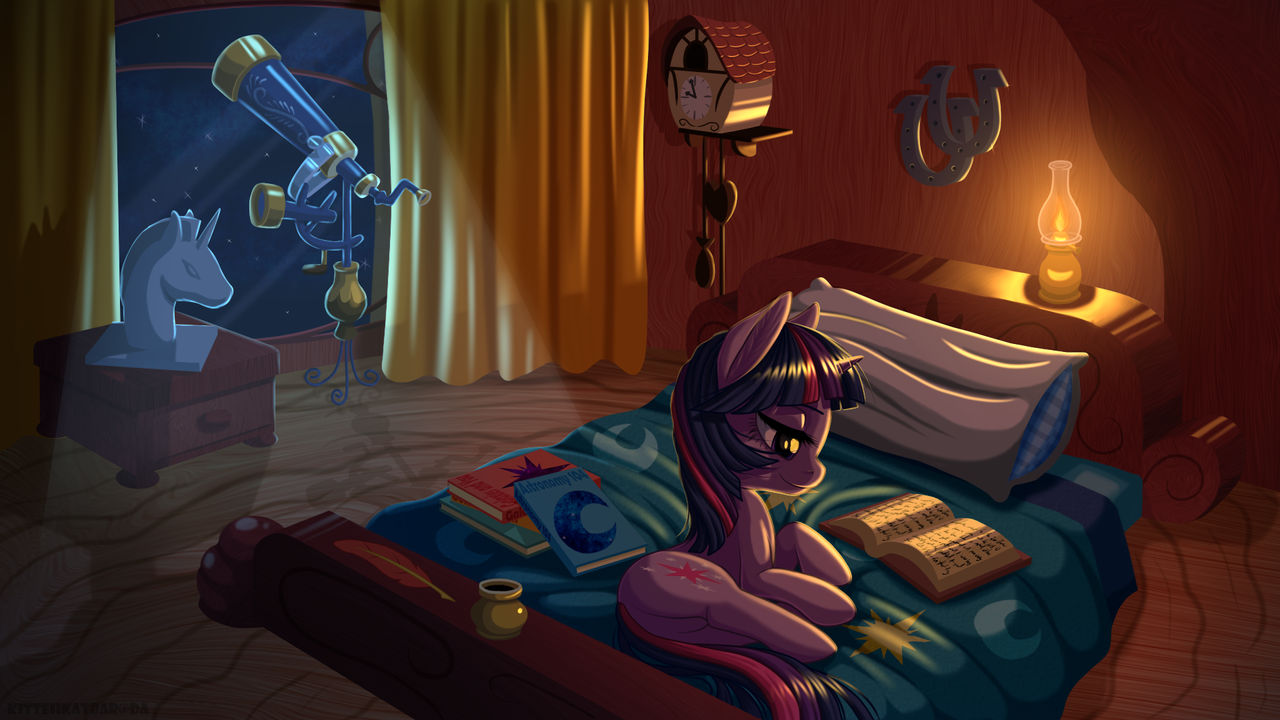 Watch
Sooooo... here's my second attempt at a background. Mostly a huge experiment with lighting. Messed around with color effects and conflicting lightsources. Pretty happy with how it came out

Edit: Forgot the secondary shadow for the statue, fixed.
Wallpaper version available for download too~
Believe it or not, I find this piece absolutely amazing.

I can not find anything to actually nitpick on. Colors are amazing, the shading is extraordinary. Especially with one light source being moonlight and the other being the oil lamp.

The shading on Twilight seems a bit heavy but it fits. Everything seems well-proportioned and balanced. I really enjoy the detail on the telescope. The detail on the bed and blanket is amazing.

I can not but heap praise upon this. I seriously love it.

Unfortunately, critiques need 100 words so for the last of it so...Perfect Purple Pony Prodigy Placed Primary Place.
The Artist thought this was FAIR
11 out of 11 deviants thought this was fair.
Wow. This is amazing!! I wish I could have seen more of your livestream. I love this. It must be challenging having 2 light sources, but being the amazing artist you are, it looks perfect!

Everything look so warm and happy. And I love all the details on the books and telescope and such. Y U so awesome?

Oh, god. I feel terrible to have anything negative to say about this.

the only thing I notice is that the table with the unicorn bust seems to be melding into the wall, not the floor. ? I dunno. It doesn't look right. Still, amazing!!

The Artist thought this was FAIR
19 out of 19 deviants thought this was fair.