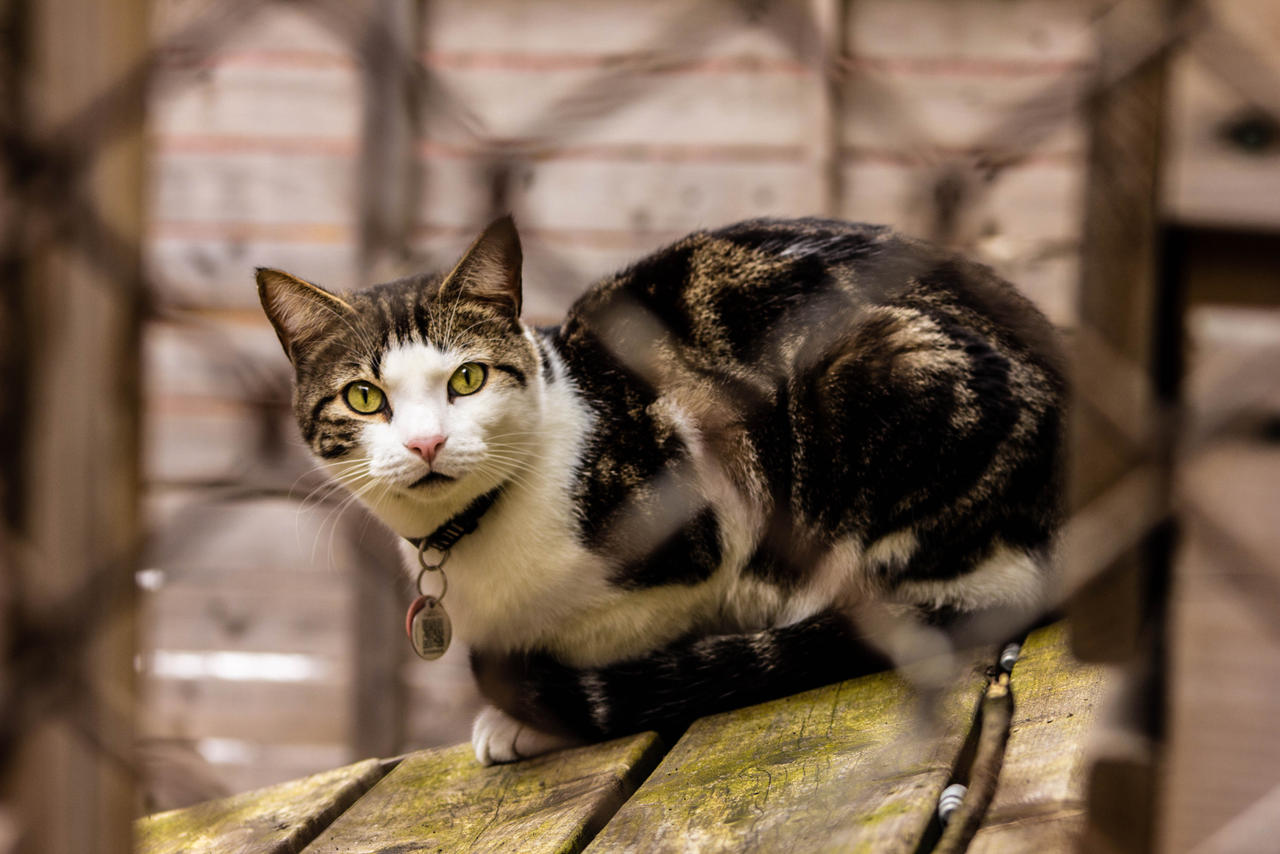 Watch
Last summer my somewhat-new neighbours got this cat.
My mother and I named it Ginger since from its behaviour, we assume it is a female cat.

The neighbour's tend to always leave their cat outdoors and we see it wandering up and down the alleyway.

I always try and approach it but it runs away from me. I finally managed to photograph it across a fence before it ran off again.