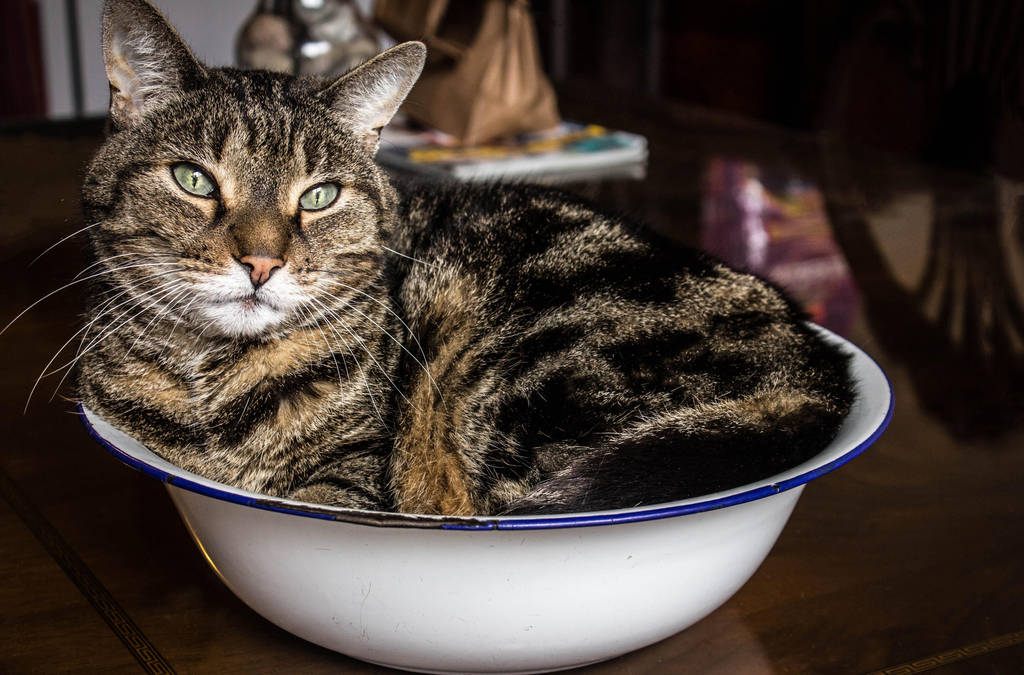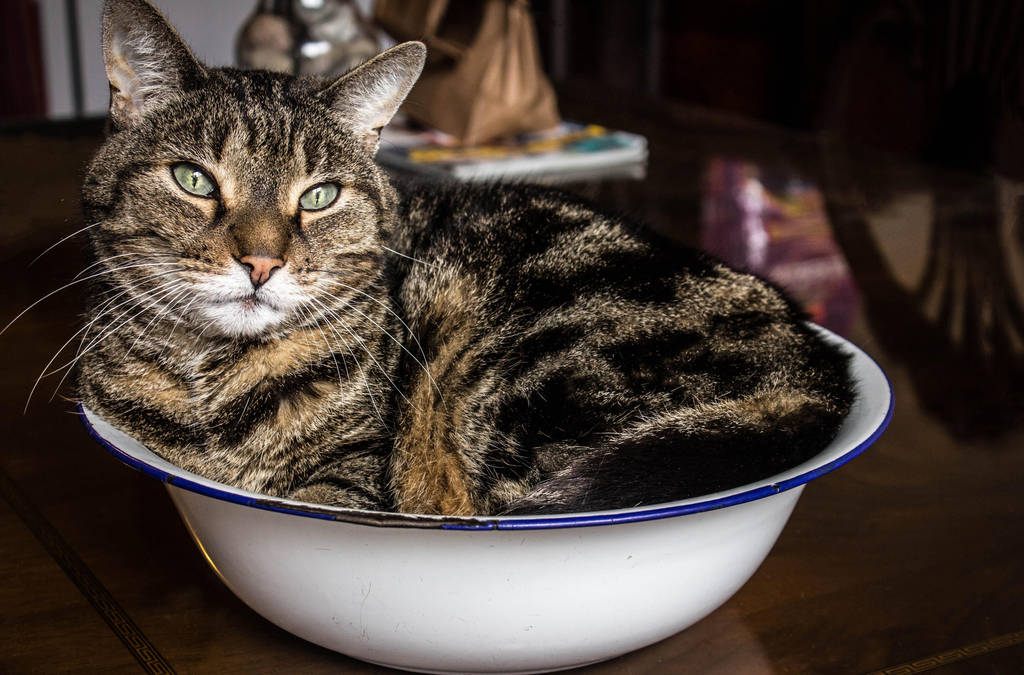 Watch
Muci always has a way for finding newer and newer spots to sit/lie down in to lounge or sleep in.
This is not the first time he has sat in this bowl. I captured a picture of him (at least 10 years ago, I don't remember exactly) sitting in the same bowl

, as seen below:

Cat Journal - MuciName: Muci
Online name: Sushi
Nickname(s): Muc-Muc, Johnny
Gender: Male (Neutered)
Breed: Domestic Short Hair - Tabby
Date of Purchase: May 13, 2003
Birthday: ≈ Spring 2003
Given Birthday: March 2nd, 2003
Hai, everyone!
Today I will be telling you all about my cat Muci (Sushi). As I promised to do so, after polling you on whether you'd read them or not. I am so glad that the majority of you all agreed to the idea!


I was young, and I adored going to pet shops. Every day I used to go in and see the cute little kittens. Stick my fingers through the cage to try and pet them, and get some kisses from them.
One day I dragged my mother into the pet shop so I can see the cute kittens as I did every day, especially after school. To my surprise, my mother out of the blue announced I can get one. I about flipped, with my jaw nearly hitting the floor. I could not believe what I was hearing.
She didn't have to te