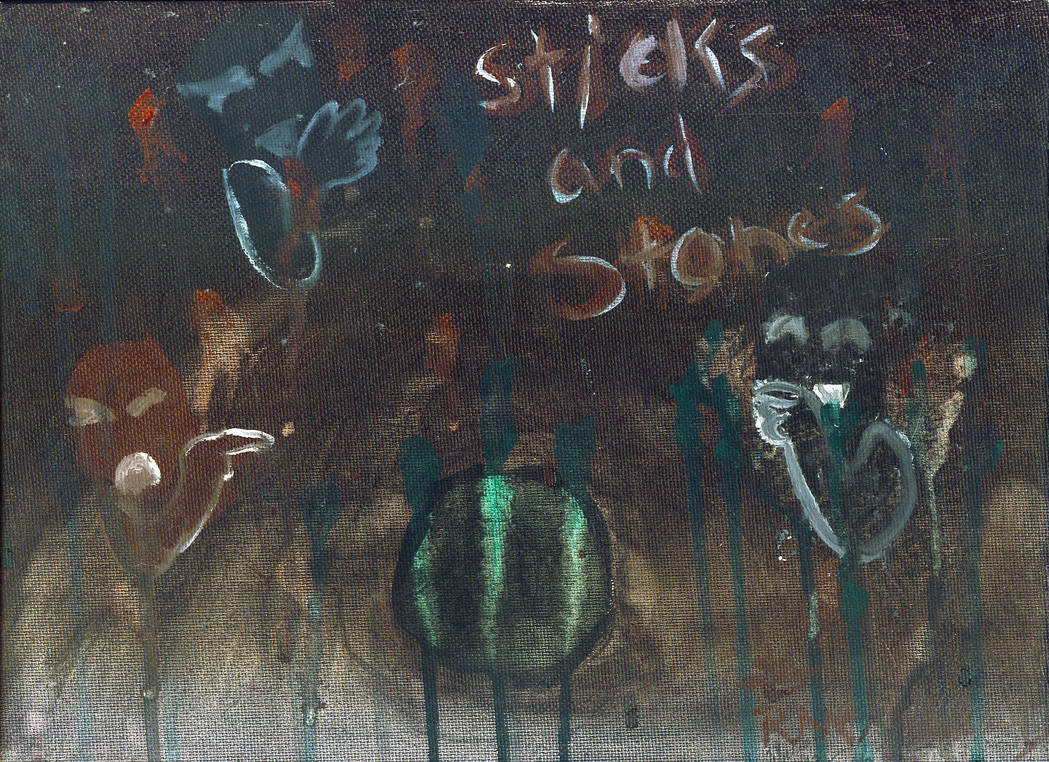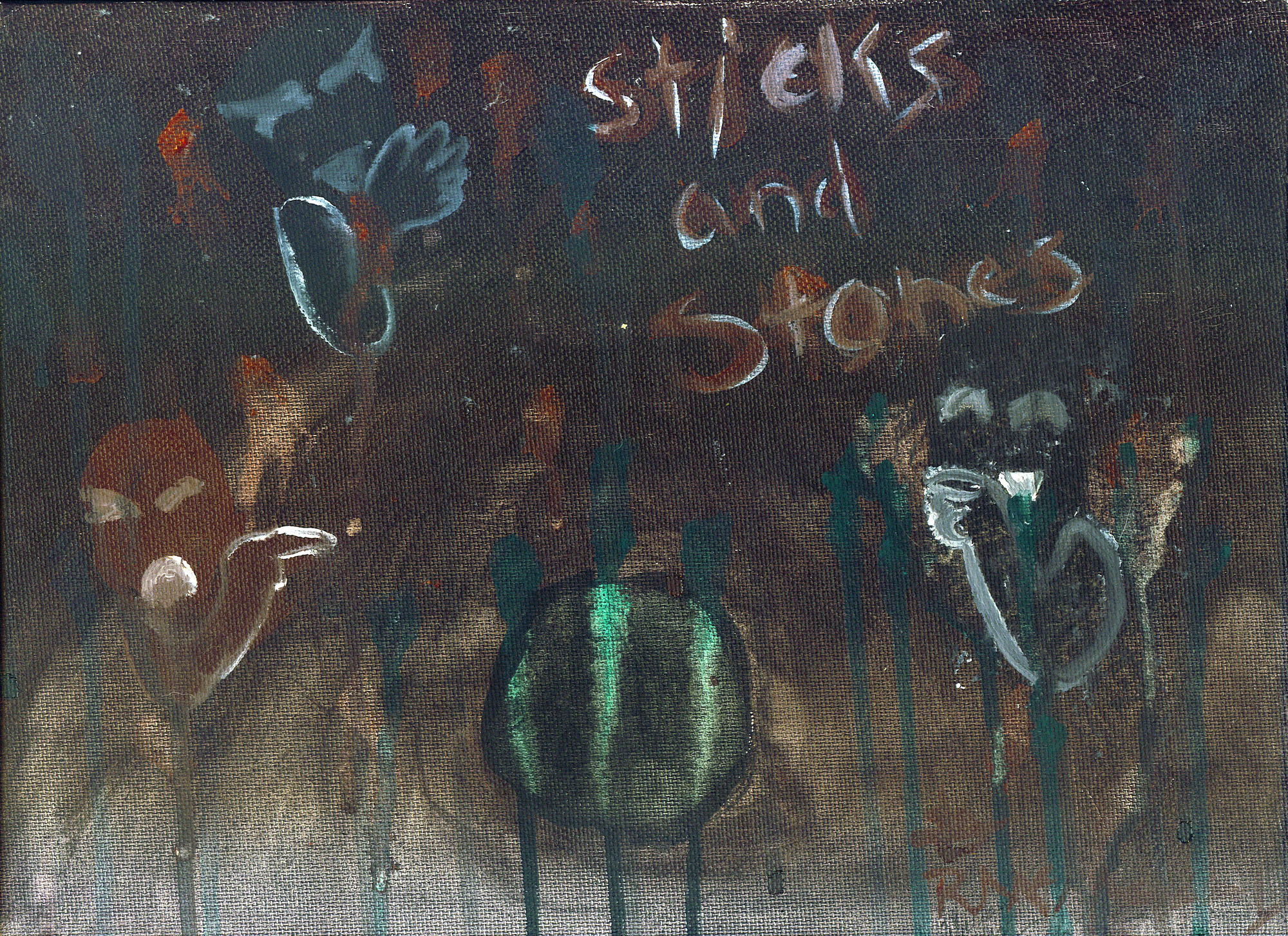 Watch
may break my bones, but words will never hurt me

The symbolism is fairly blatant (in my opinion), and honestly I don't feel like trying to explain it.

This is a very emotional painting for me, and I may or may not keep it up for very long.

I wasn't keeping track of time, but if I had to guess about 3 hours.

Scanned it in (just put painting on top of scanner) and adjusted levels in Photoshop. All the rest was just acrylic paints.