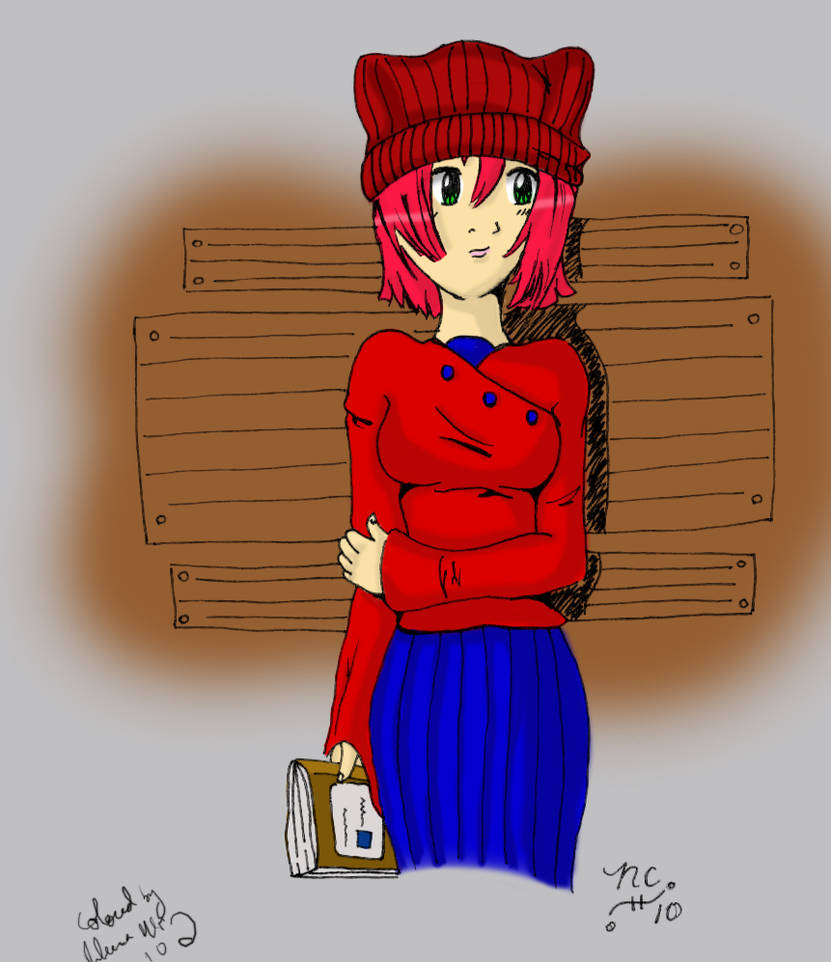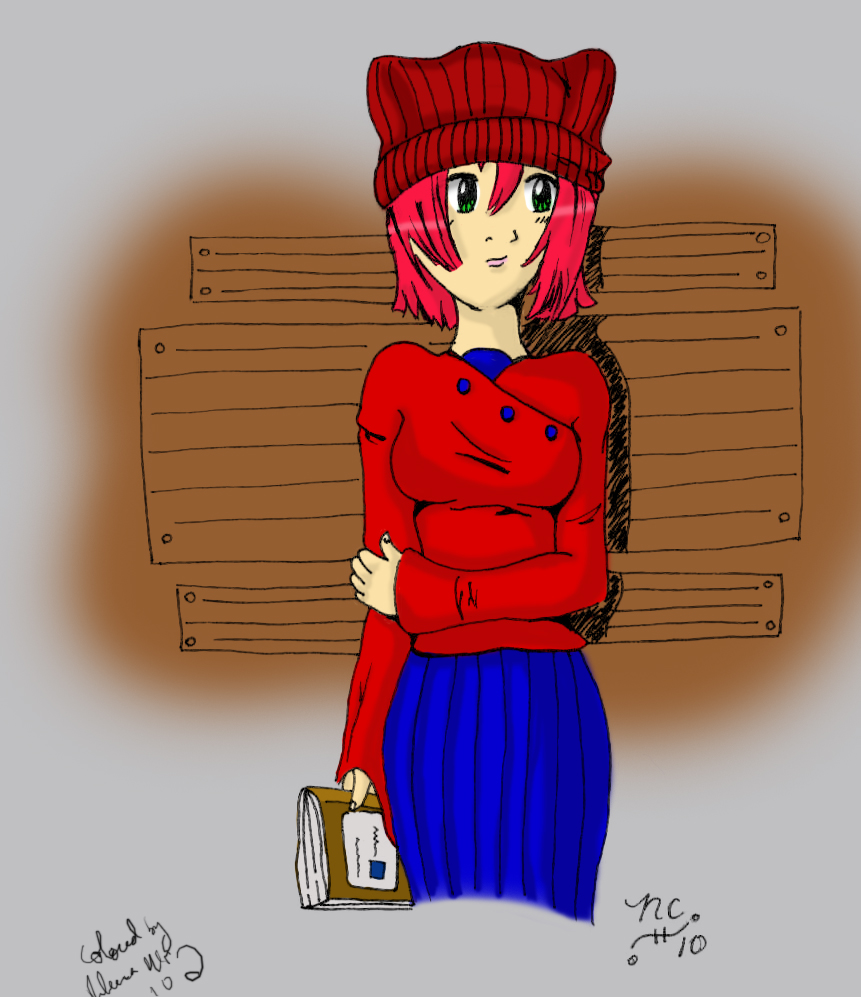 Watch

is the most awesome person ever. I think it was maybe two days ago that I was lucky and saw she was taking art requests. All I requested was that she draw either Karen or Kristen (both of which she has drawn in the past).
I check my deviantart one more time before bed and bam here is this epic lineart. Seriously, I love it.
So, I sped colored in it. In less than 40 minutes. Honestly, I wanna go back and color that other Karen picture she did, too.

has this amazing ability of catching emotions and characters in those expressions. Both with Karen and Kristen (and in Karen's case, with only about a paragraph of information), she ended up nailing the character head on. It seriously impresses me.
Poor Karen...in many ways she's my awkwardness of my high school years in character form. Trying to fit in when you can clearly see she's not like the others. I really need to sit down and finish plotting her story out and get her out of high school. It's just tough since some days since there are times when I still need her to be my representation of the awkward, unsure me.
Many glomps, hugs, and love to

. I needed this; thank you. Thank you for representing my characters so spot on and generally being awesome. <3


Oh! Thank YOU for coloring it!! It looks great

. I didnt expect it so soon! I appreciate all of your sweet words about me and im so glad you like it. Your characters are so easy to draw because they are very relatable.




Im sure this wont be the last time i draw them!
Reply

*hugs* You're awesome. That's why I loves you. Any characters of mine you draw I will color. Because you art is awesome. <3
Reply