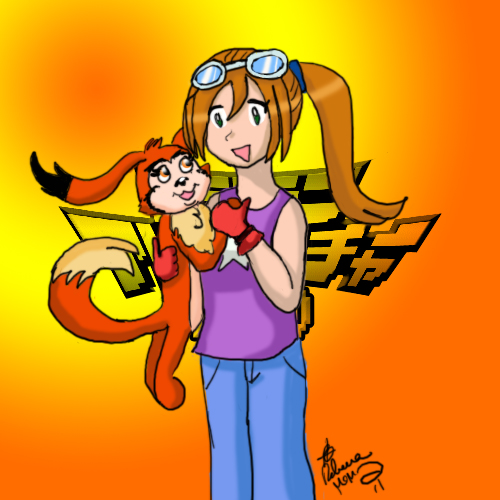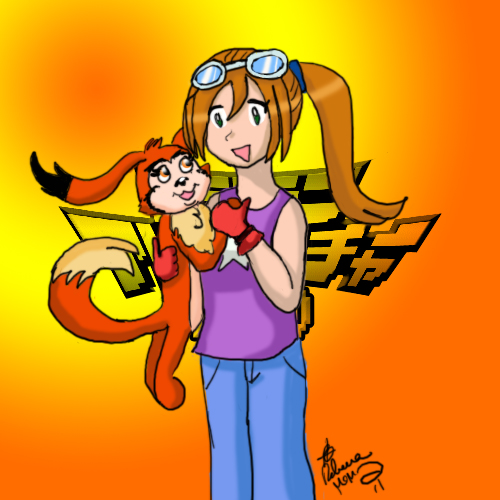 Watch
Ok, I'd like to start by saying I'm absolutely HORRIBLE at copying other styles - especially people as talented as

who emulated the Digimon style perfectly. So, I guess it was kinda like copying two styles at the same time? x.0 Either way, I attempted to follow the two styles as close as possible. In some places, it worked. Other places I'm not completely happy, but I'm already pushing the deadline at this point.
This is the first completely digital work I've done in a LONG time. Once again, with the deadline like 4 days away, I was afraid I just wouldn't get it done by going my usual draw by hand, scan, ink in Photoshop route.
All right, now that, that is out of the way - Jenn and Foximon! Man, what can I say about these two. I can't remember if I found Lexi and Cunomon first or Jenn and Foxinon. I wanna say Jenn and Foximon from Mika's Realm of Bishounen or Fem-Gri-La (ah, I kinda miss all those sites). Either way, when I stumbled across this duo back in late 8th grade, early 9th grade, they were a HUGE inspiration for me. I had been drawing Becca and Foxinmon for a bit but barely had enough courage to show my friends, let alone the internet. However, seeing the different FDD's websites inspired me to go ahead and set up mine and be confident in posting all my (very amateur heh) art.
So, thank you Jenn, Foximon, and all the other FDD - from the bottom of my heart. Without ya'll, Foxinmon probably wouldn't be here.
All right, to bed.