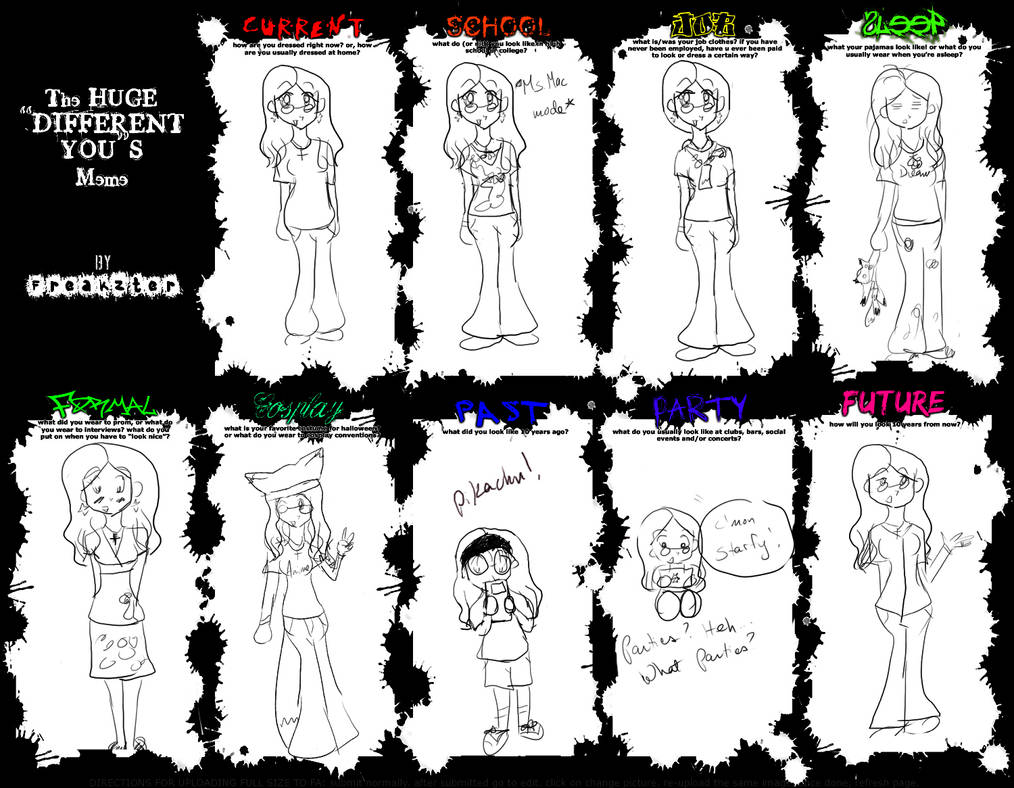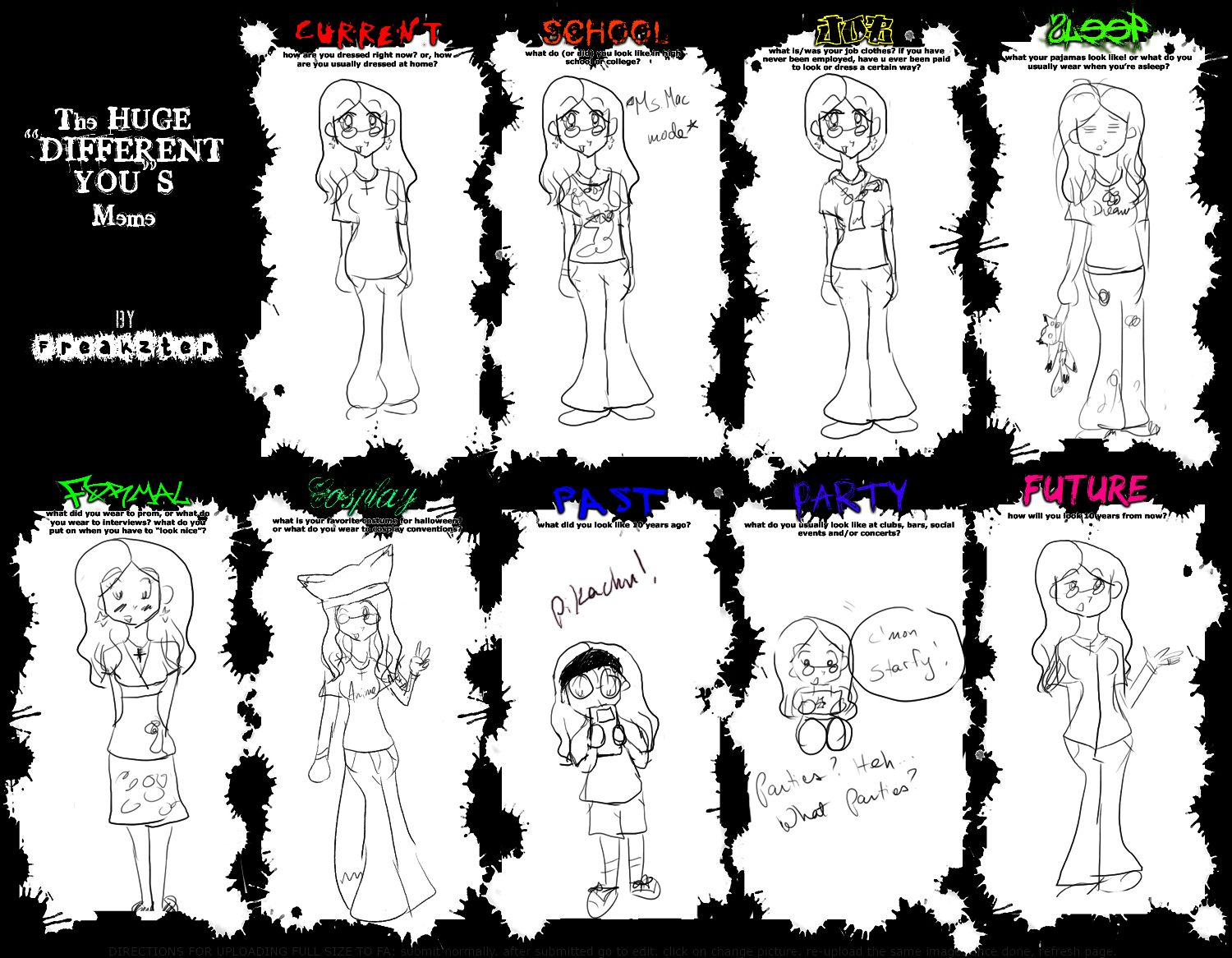 Watch
So, I thought I'd play around with sketchbook and do a meme for the first time. Here it is! Not colored, but eh.
For the most part I'm a fairly relaxed dressing person...blue jeans and t-shirts XD. I've never been one to follow fashion. I did teacher mode for college because a lot of times I had to go to class in my professional clothes in order to go observe right after. Plus, for now on in schools I'll be in my professional dress.
Work is my basic uniform for my retail job including my nametag with all my buttons. Sleep are really corny looking pajamas - I need new ones. Formal is make-up, contacts, skirt, etc. Cosplay is Kitsune because I like to cosplay as myself because it's easy XD
The past me is about 12 in middle school playing my Gameboy Color and Pokemon Yellow. Big glasses and stuck in a school uniform most of the time (this is after school since shirt is untucked and no belt)
I don't party because I like to stay home, so just me chibified playing my DS (the Legendary Starfy - GO BUY IT)
Future me won't change much I'm sure - still blue jeans. Married (hopefully) and maybe a little more sarcastic
Sketchbook is an interesting program. I used the pencil tool and then adjusted levels in Photoshop so the lines were a little darker and easier to see.
--------------------------------------------------------------------
Original found
Here


Awww, neat meme. Glad to see you getting used to sketchbook too.
>.> Do our group geekouts not count as parties?
Reply