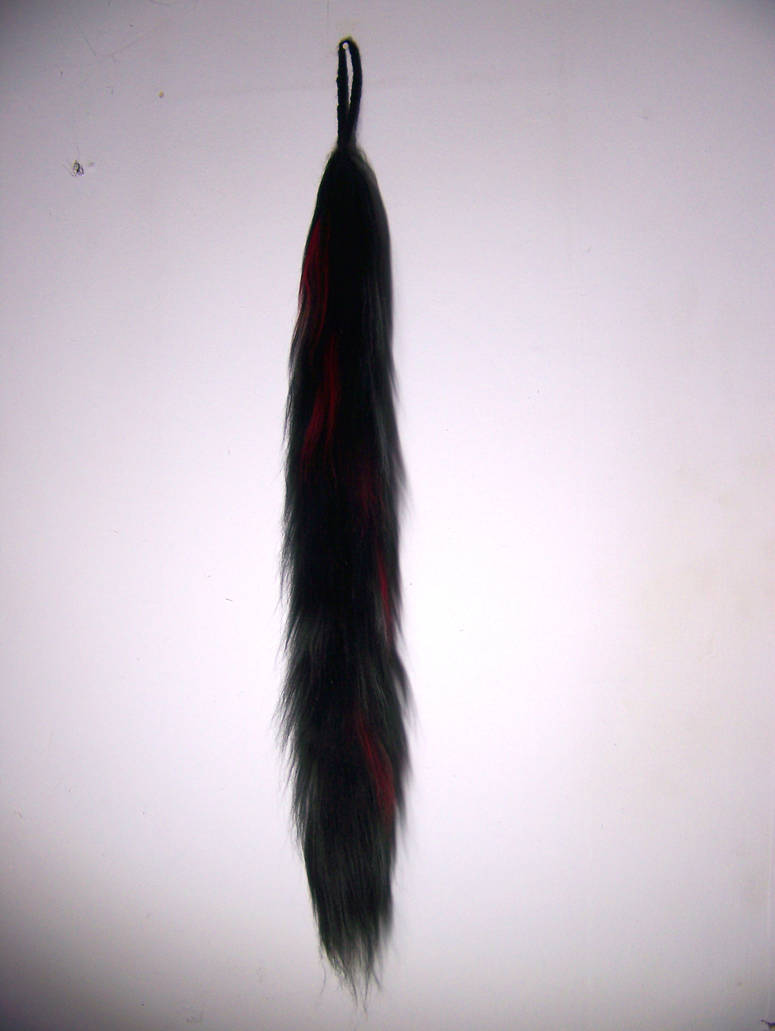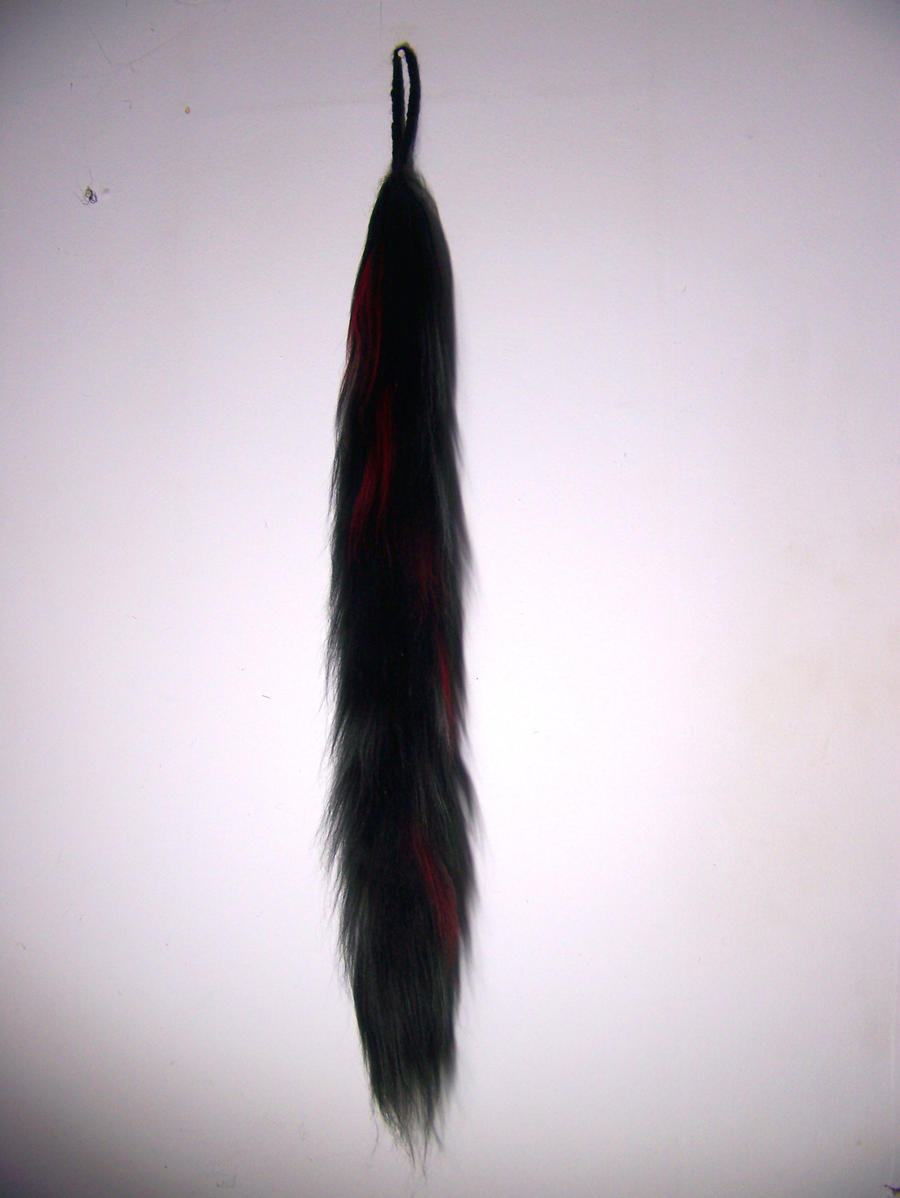 Watch
Asking 20$ (+ 5$ Postage) -or- 1600 points (+ 400 points Postage)
[NOTE: Double postage for orders shipped outside the USA]

It's a bit long as a belt decoration for all but the tallest people, but it could easily be transferred into a hairpiece or hat addition by a clever artisan. It would also fit very well into any battle standard. For the furry types, it's a bit too thing to be a fox tail, but it would make a nice addition for a cat or certain domestic dog breed costumes.

Unlike other fur tails, this one is build around a "spine", and all the yarn is woven securely into the central point. Pieces should not fall out because there's no hand-stichery to come undone.

Created of Acrylic Yarn. Approximately 19 inches long.
"Fur" ranges from 2 1/2 to 3 inches.
I can pay but I live in West Midlands so when can I have it? Ifyou decide to let me have it anyway :3
Reply

You can have it as soon as money is received. Do you wish to pay in points or cash? And as I didn't specify a shipping difference for international situations You can have it for what I have it listed as (25$ with shipping).

As soon as It's paid It'll be mailed within 24 hours. Cash is accepted via pay pal, so let me know if you need an invoice sent.
Reply
also the post office where I send things too they are really reliable but I need to sign a form and they wont let me do it in store so I have to let them mail me then and mailmen are on stirke so about 14 days for forms but please i rlly want it
Reply

Sending cash through the US Mail is glitchy at best. If you mailed a money order, we could do that.
Reply
I mean sending my money(uk pounds) in mail then what we do?
Reply

If you put money in an envelope and mailed it, it would be a miracle if it made it to my mailbox. At least in the US you can have money orders made up for a small fee at most post offices, including the UK One
[link]
(where it's available for a small fee and would guarantee things would work, and you wouldn't have to wait for an international letter (which with the "quality" of the US Postal service, might be very long) to make it's way to the middle of nowhere WI.
Reply
Ok i shall phone them up and do whatever I need to do lol just give me a while as the phone line has been cut off D: XD unlucky me

Reply
I would of only been able to send through mail... >.<
Reply

thats way too much for that skinny, ratty thing.

i suggest you learn more about making yarn tails before selling them.
Reply

Just because it's not "fox tail fluffy" does not make it "ratty". It's more catty than foxy, that's all. One of those middle-length fur type cats.
Reply