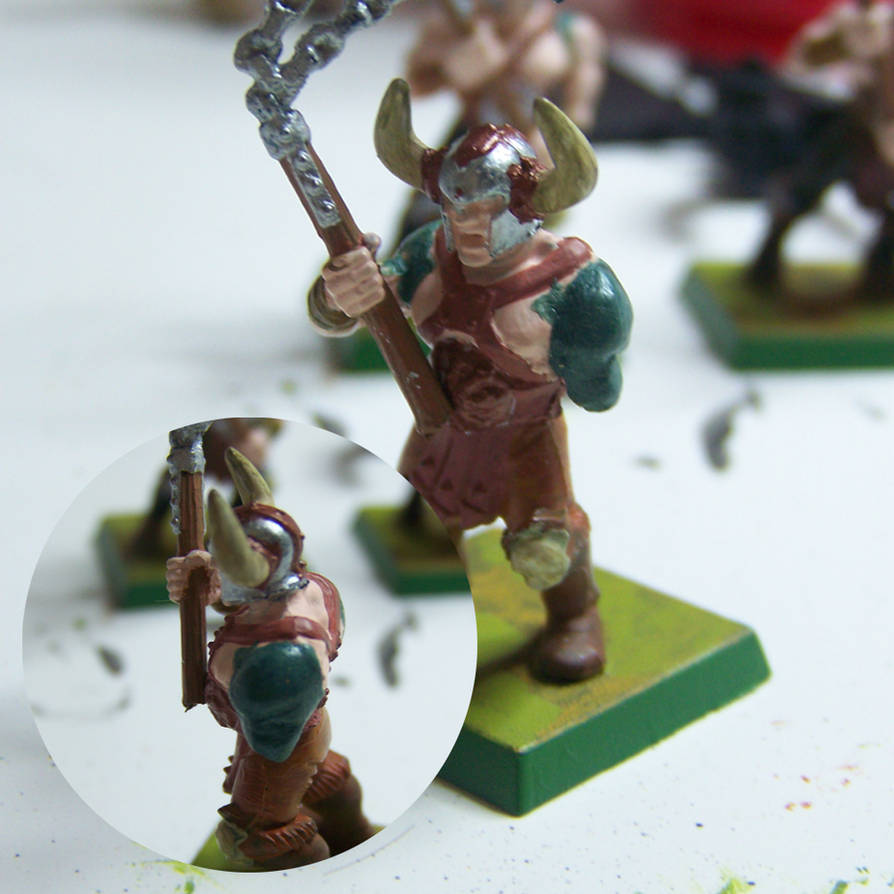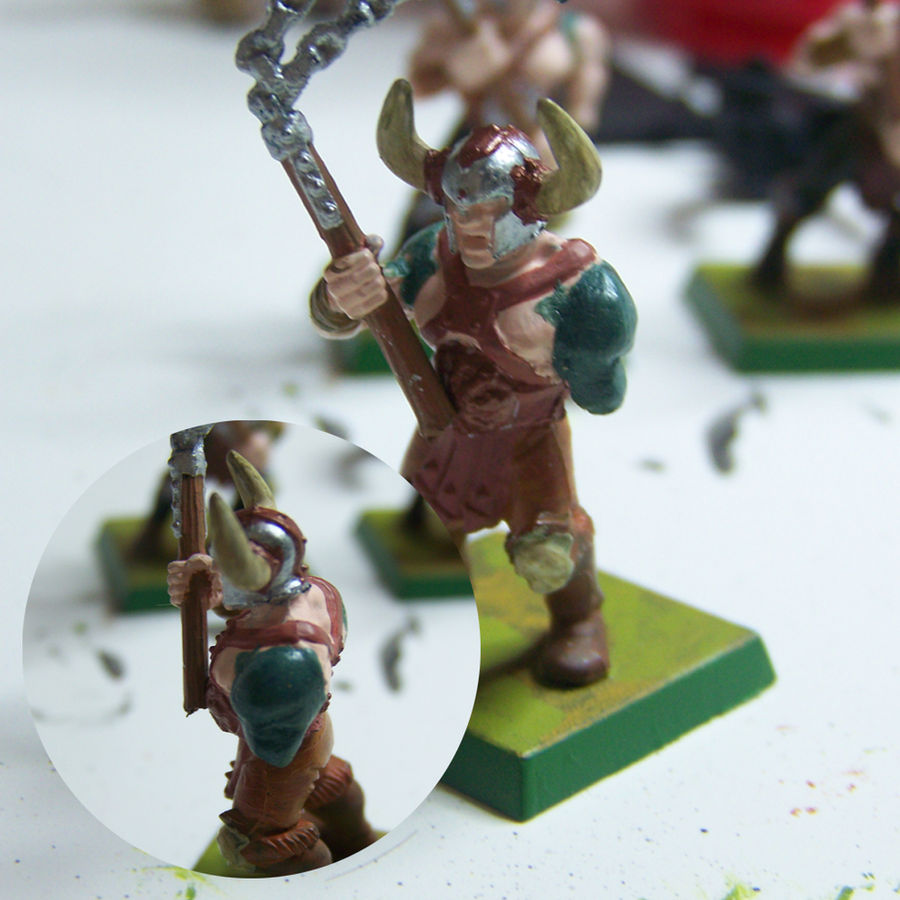 Watch
This is older work, but something I feel like i should post, since I took the pictures meaning to post them here.
This is a Maceman for my Husband's army. The very same husband was supposed to pick an arm for him, and was taking so long that I threatened to make the Maceman an amputee if he didn't get his rear in gear and find me an arm. Since Paul never provided an arm, he's now an Amputee.
The new arm is sculpted by hand in greenstuff (tm)
[link]
by myself. It's one of my first bits of work in it, and I'm surprised by my success here.