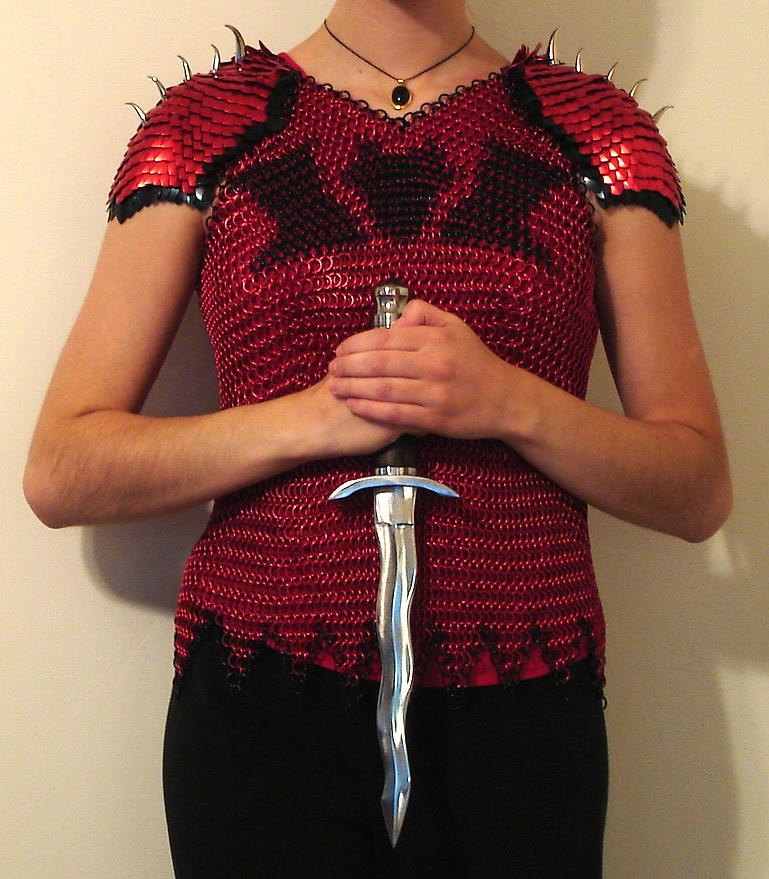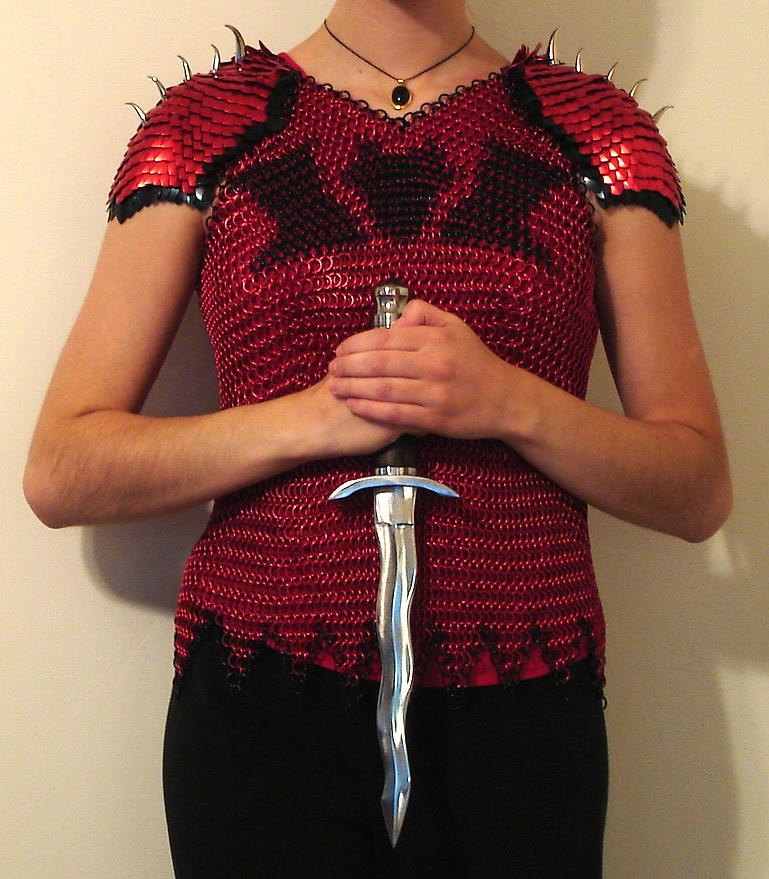 Watch
12/21/10: HEY YOU. I made this D-chain back in the good old days of Runescape. Like this? Bring the good old days back -- vote at
[link]
(runescape.com/wilderness) to bring the wildy and free trade back!
7/17/08 - Woot! After waiting a year and pretty much giving up on ever getting in the gallery, I'm surprised with
[link]

I finally did it. I've got the improvements to the D-chain done.

This is the same one as before, only... different. I've shaped the body to fit me a bit better, and added the shoulder bits with super curvy spikes. Stats are 16g 5/16" anodized aluminum for the body, The Ring Lord's small anodized scales for the shoulders, and 18g 3/16" red anodized aluminum to hold the scales together. The necklace is a glory ammy, of course, and the keris dagger (sadly) isn't my work. It weighs in at a bit under four pounds (yay aluminum), and I estimate 12,000 rings went into it.
For the curious, materials for this cost me about $200. Time and patience make it add up to much more.