I'm going to sell my art at a convention for the first time next autumn! I managed to get a table in the Artist Alley for next
Tracon
at Tampere. I'm sharing my table with
Fundor
. I was quite lucky since for the first time all the 50 tables were sold in 2 hours... Usually it takes a couple of weeks. I'm so excited!
Anyway, now that I have a good reason to draw I'm going to open commissions
for people who are going to visit Tracon and the Artist Alley at Tracon 7
. I might open commissions for everyone later on, but currently I want to concentrate on this. You can still get point commissions, mainly simple doodles, so check my commission info. If for some random reason you happen to be in Finland near Tampere at 8th-9th September, please stop by at Tampere Hall!
Commission Info
For starters, I have 5 open slots for Tracon 7 AND 5 open slots for point commissions. Point commissions only include sketches and quick, simple drawings.Point commissions are for everyone even if you weren't coming to Tracon.

My prices vary between 5 to 50 euros depending on technique and details. Traditional art may cost more than digital. Each additional character adds 5 euros to the price. Minor characters meant for details don't count.
Send me a note titled "Commission" or leave a comment below this journal. Remember to attach reference pictures if you want me to draw your own characters.
Payment & Other Information
Point Commissions: I start drawing once I've got your payment. The progress takes from a day to a couple of weeks, depending how busy I am. I will upload the finished high res pic in my Sta.sh where you can download it OR I can send it to your email if you wish.
Commissions: I'll start drawing once I've received half of the payment, the rest you can pay at Tracon 7 where you can also pick up your commission. I can also send you a high resolution picture to your email if you want to. The progress takes from a day to a month, depending how busy I am. Note that this type of commission is only for those who are coming to Tracon 7.
Examples:
A sketch (POINTS ONLY!)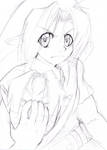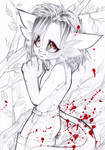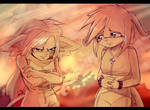 Simple, quick ~80 points Carefully done ~160 points Digitally Colored ~200
~80-300 points + 40 per each additional character


A headshot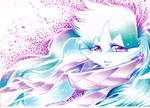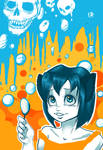 Traditional ~6€ Digital ~4€

One character with simple background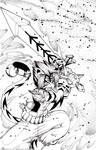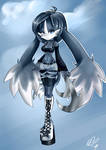 Traditional ~10€ Digital ~8€

One character with complex background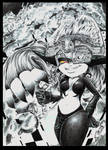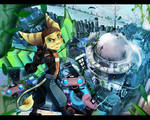 Traditional ~25 € Digital ~20€

More than one character with complex background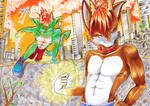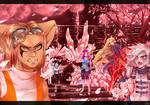 Traditional ~30€ Digital ~40€
Notice the amount of additional characters
I won't draw

Porn

Anything fetish-related

Fanart

Anything I'm uncomfortable with
I will draw

Humans

Anthro

Cute stuff

Creepy stuff

Suggest and I'll see what I can do
Commission Slots
1.
Letsi-chan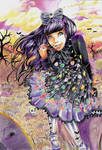 Done
2.
KuraiHan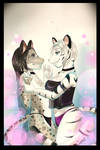 Done
3.Canceled
4.Canceled
5.Canceled
Point Commission Slots
1.
CyaneWorks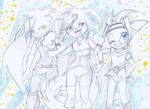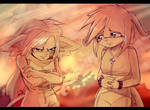 Done
2.
Macman233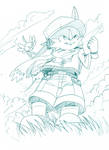 Done
3.
MEGA-ACCELERATED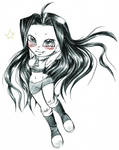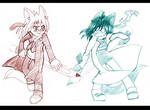 Done