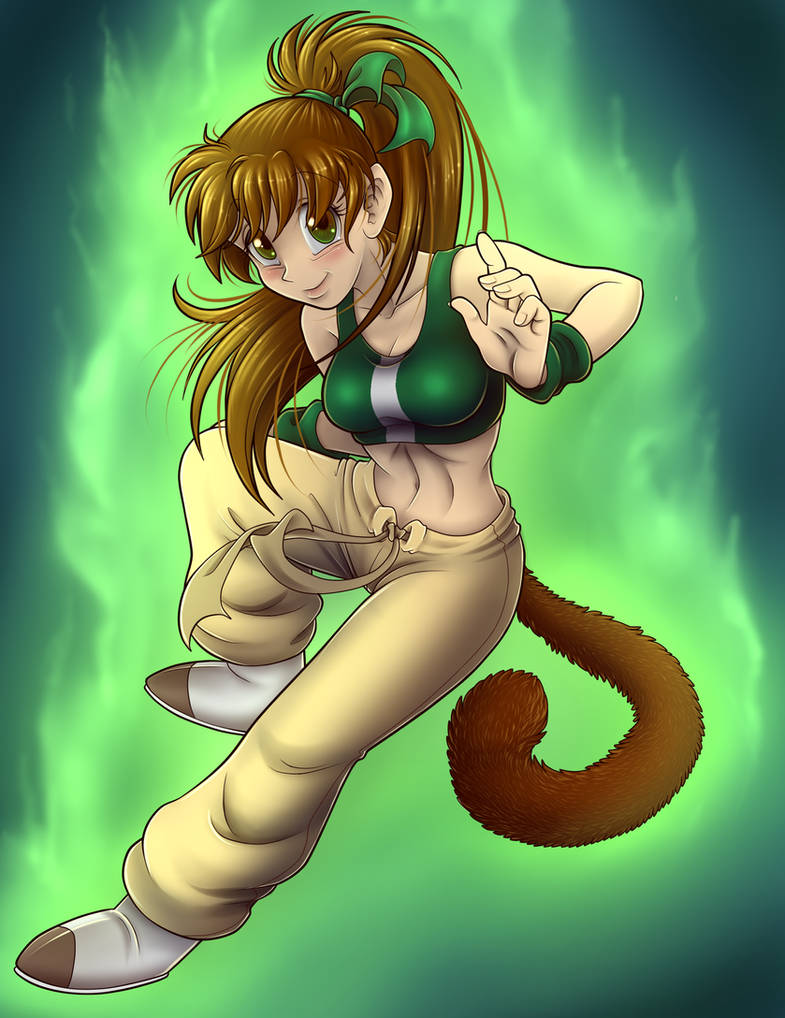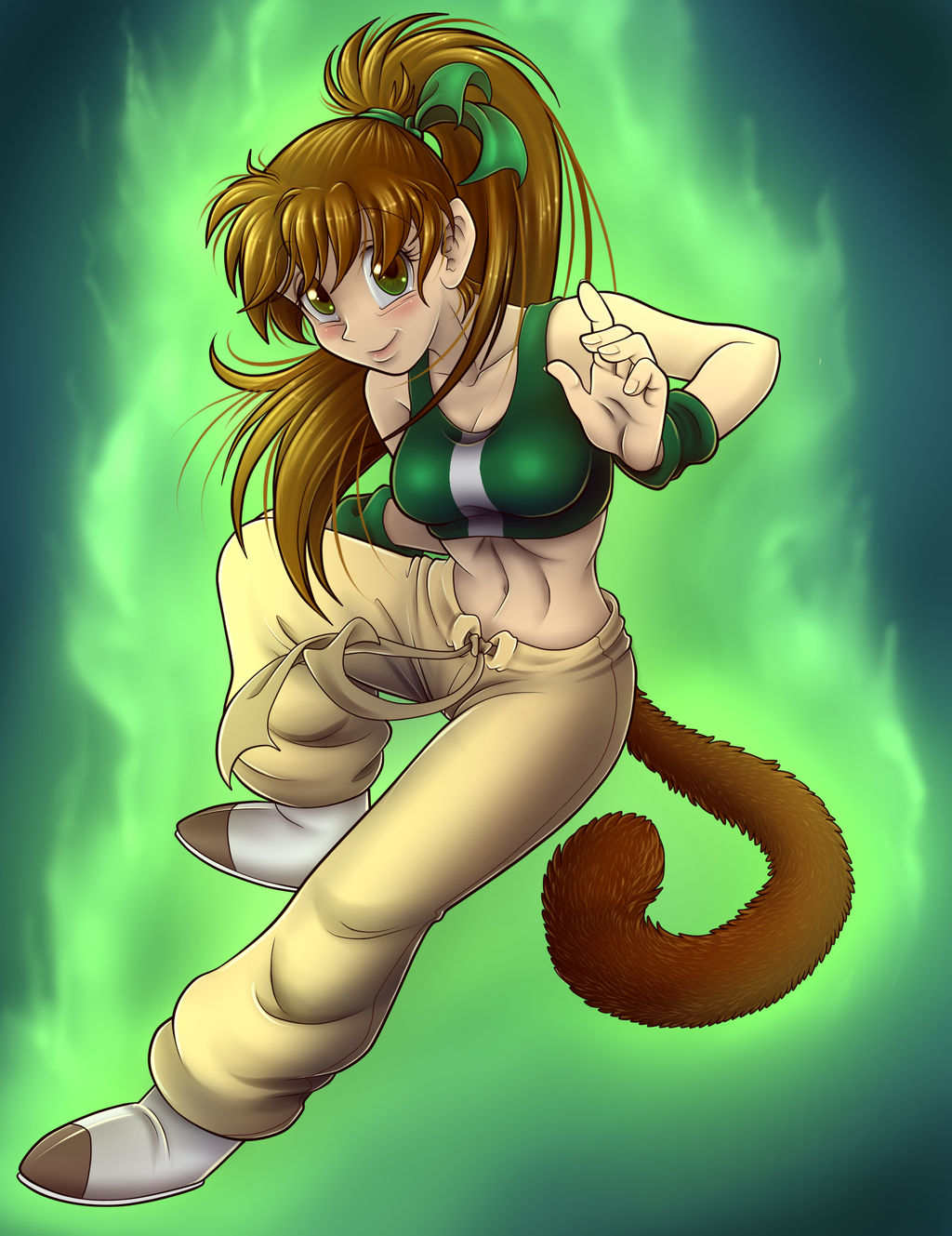 Watch
I've been hankering to role play as my Saiya-jin character Mia again which mean sI needed to update my picture of her. I used to draw her all the time in my younger years but as I grew older I did more with my sonic characters and others got severely neglected. I missed her though.
It's a redone version of
kissthethunder.deviantart.com/…
I'll copy paste my description of her here from my old pic as not much has changed about her. If any of you peeps out there rp dbz drop me a note, might be able to work something out with you

(just a heads up, I prefer paragraph format rps with mature content, this is DBZ after all)
About Mia


Name- Mia 'Miakel'
Age- 25
Race- Saiya-jin
Class- Low
Special Ability- Energy absorption- see bio for details
theme Song-
www.youtube.com/watch?v=xo1VIn…
Fight Song
This is Mia (Miakel, which is a play on the word mackerel), a saiya-jin female (cliche, I know, but I don't really care, it's for my enjoyment so I'm not really striving for extreme originality).
Her grandfather was a well known saiya-jin soldier, but in the end, his son mated below his station and in his humiliation ran his son and Mia's mother off the planet. Living in exile, Mia and her brother were born in space, forgotten by others of their kind. Time passed, and the planet Vegeta was destroyed, only a few remaining saiya-jins remaining.
Finally captured by Freiza a few months after the planets destruction, Mia's parents were killed at his hands. Her and her brother however, were passed on as a gift to one of Freiza's few loyal friends, a telepath named Krill who collected rare species. Saiya-jins were notoriously known for being able to hybrid when mating outside their own species (which was an act severely frowned upon in saiya-jin culture) and wanting 'super offspring' of his own, decided to take Mia as his mate.
He was never able to do this however, as her brother and herself escaped his ship and fled, only for Krill to give chase across the galaxy. Upon learning of Freizas death at the hand of a saiya-jin however, the siblings flee to earth to rejoin what remains of their species in hopes for making a life for themselves and help in ridding themselves of the telepath on their tails.
Personality and abilities- Mia is friendly, quick to cry, and prone to small childish temper tantrums (stomping her foot in frustration ect) but is extremely weak and under-powered given her species. Had she been born on her home planet, it's speculated she likely would have been killed before she drew her first breath. When she arrives on earth, she can't even fly. She does have a knack for drawing in power from her surroundings and has an empty reservoir within where she can take that power as her own, and use it to fight with, but she has trouble wielding it and often hurts herself when trying, so it remains a last resort. She remains in need of training. It's also note worthy to mention her mind has been damaged by being terrorized by a telepath. Krillin helps her learn the basics to defend herself, Piccolo mentally trains her to erect defenses to keep the monster from doing more damage. I end up pairing her with Piccolo (I'm such a dork xD)
And that's about the gist of it all. As I said, it's nothing too spectacular and I have no idea what else has been done or is out there, but it's just for fun, so, who really cares I guess XD
tl;dr?
This is Mia. She's weak. She loves Piccolo lmao.