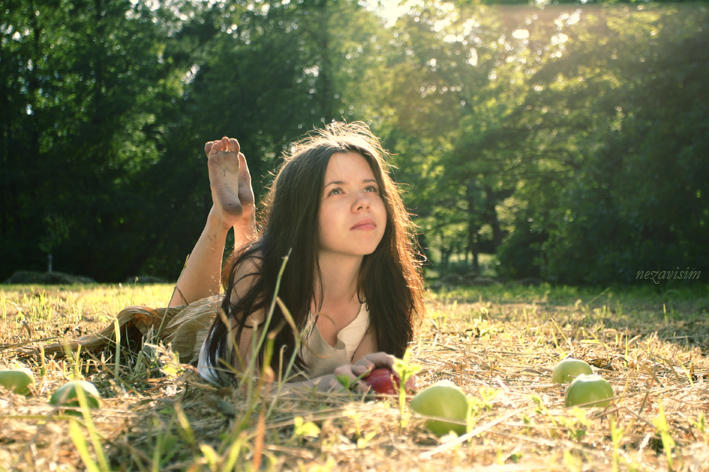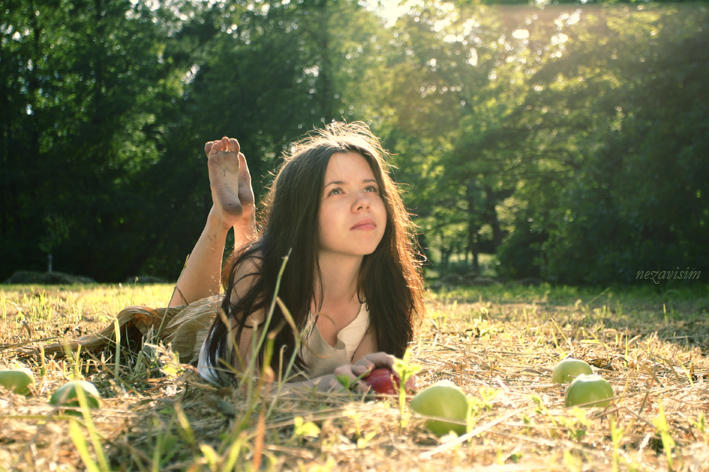 very beautiful ! The thing that makes me like this shot is the dirt on your feet .
Reply

I like this one more, because there is more emotion in. Like leaven43 said, you seem to be longing for someone
Reply

Very nice picture. You seem so quiet ... and still we wonder if you are praying, or waiting for a friend to come ...
Very expressive picture, et en plus vous êtes magnifique.

leaven
Reply

this is a great shot... the angle of the sunlight is perfect and the apples (or i guess they are) are a very sweet detail

and you look like a friend of mine

Reply

Ya, have to agree the dirt lends the air of reality, nice work.
Reply

cute photo

i like the colors, it looks naturaly

but feet are really dirty, dont you think so?

Reply