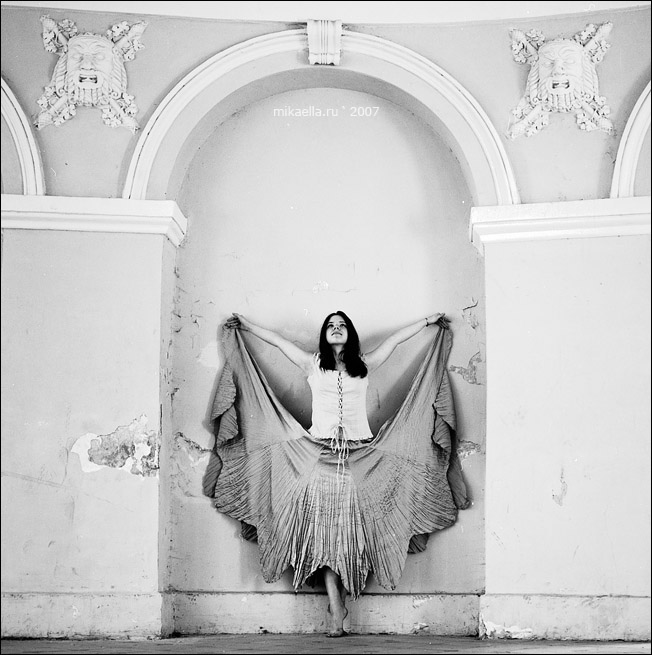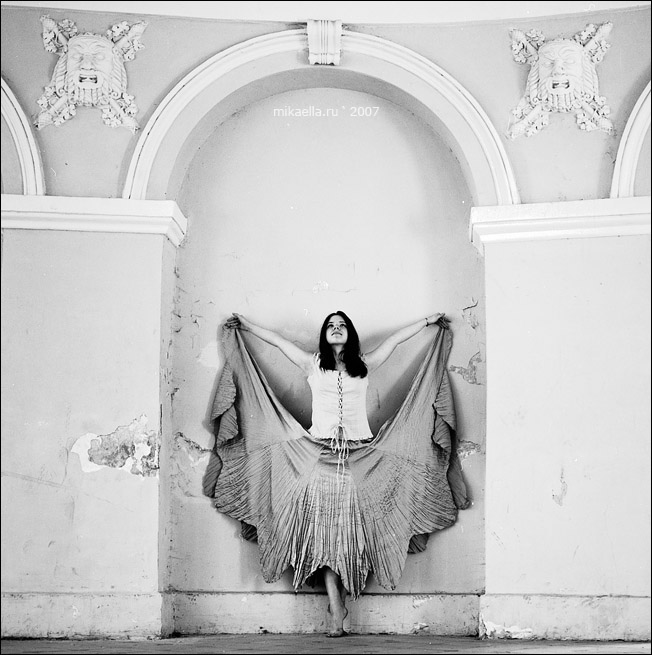 Both you and Mikaela are very talented and are a good team together. All portraits she made of you really jump out!
Reply

What a wonderful shot. Great composition. I dig.


Reply

really really nice work it's interesting, makes me keep looknig back...and that's one hell of a skirt lol
Reply

Reply

whoa, looks beautiful! Verry nice composition and concept, and the details make this one even more special! Th cracked walls, the way she stands on her toes, the simple bracelet: i love it

It could perhaps look even better if you'd make the walls a bit darker.
Reply