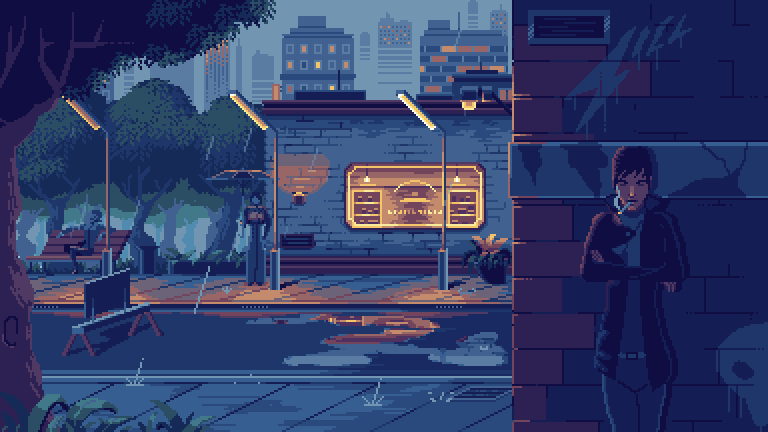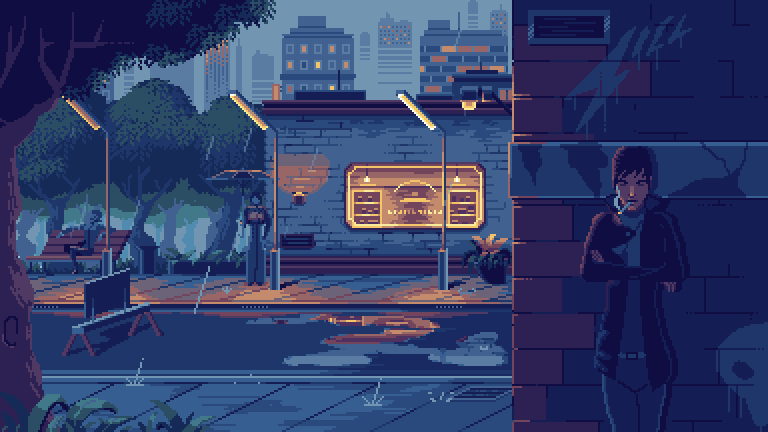 Watch

I really do enjoy your work. there's something about the atmosphere you portray that is really relaxing. The only thing that i noticed was that the torso on the front person is a bit too long. other than that it's perfect!
Reply

You're really good at pixel art!
Reply

Love the colors you chose.
Reply

Now this is talented! Nice work!
Reply

I love the bacngorunds
You're so talented
Reply

The tone, colors, narrative... good work sir.

ps:'heard about the game on youtube...day 1 buy when it releases
Reply

Reply

Reply