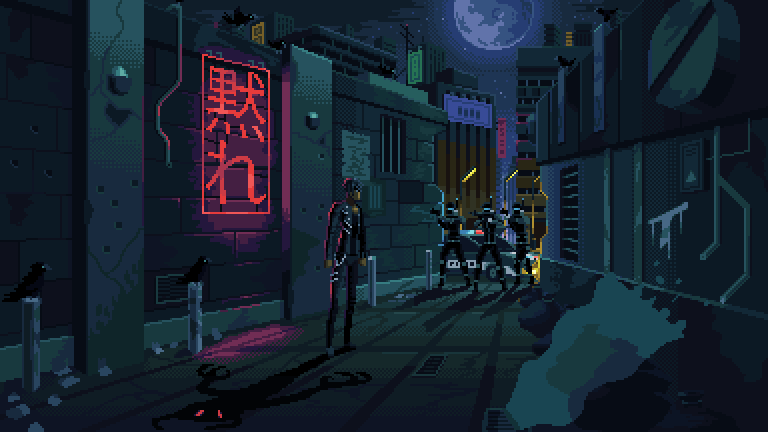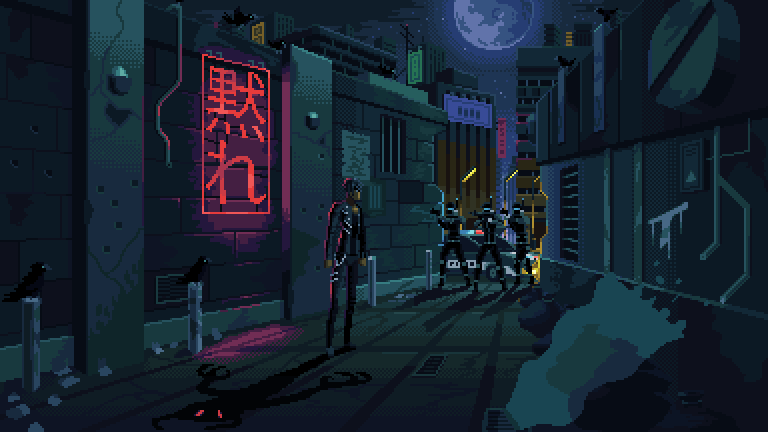 Watch

Reply

Holy cow I love the almost flickering of the neon light
The city and the place in general looks amazing as always. Edit: "amazing" as in "holy mama this pixel art is making me drool rainbows" amazing

The cops and dude are breathing a bit too heavily too constantly for my taste. But most games have that style anyways.
I don't really get the weird shape of the smoke in the bottom right corner though.
Reply

Excellent job as always man! I love the added touch with the shadow! =O
Reply