♥Hello there! My name is PruBen, and I am an anime artist.

I am also a writer, as well as a cosplayer. I currently run the group
AngelLeagueCosplays
I am pretty nice and always looking for a new friend or two. I'm cool until you are rude to me or my friends, then I will refuse to be nice. On another note, XD I am also a gamer, and spend a majority of my free time playing games. :b I am also a YouTuber, in which I do make YouTube videos as well as everything else. The link to my YouTube channel is down below in my list of links.

My YouTube channel:
www.youtube.com/channel/UCqnTK…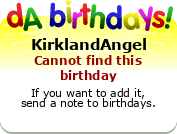 ~~~~~~~~~~~~~~~~~~~~~~~~~