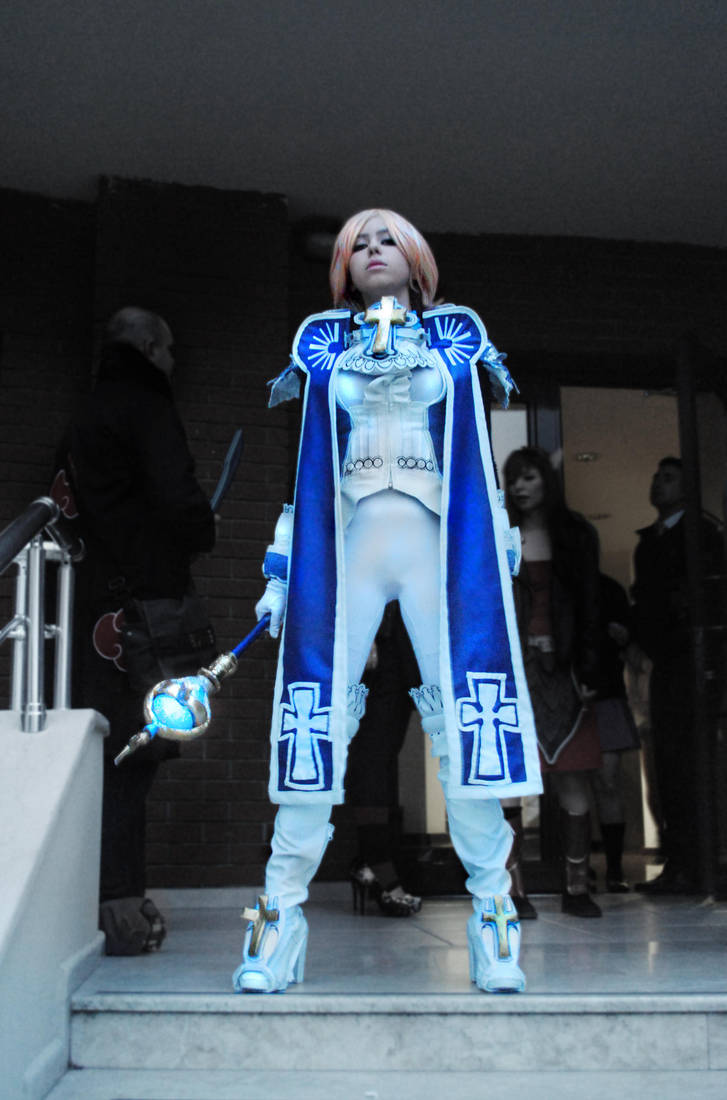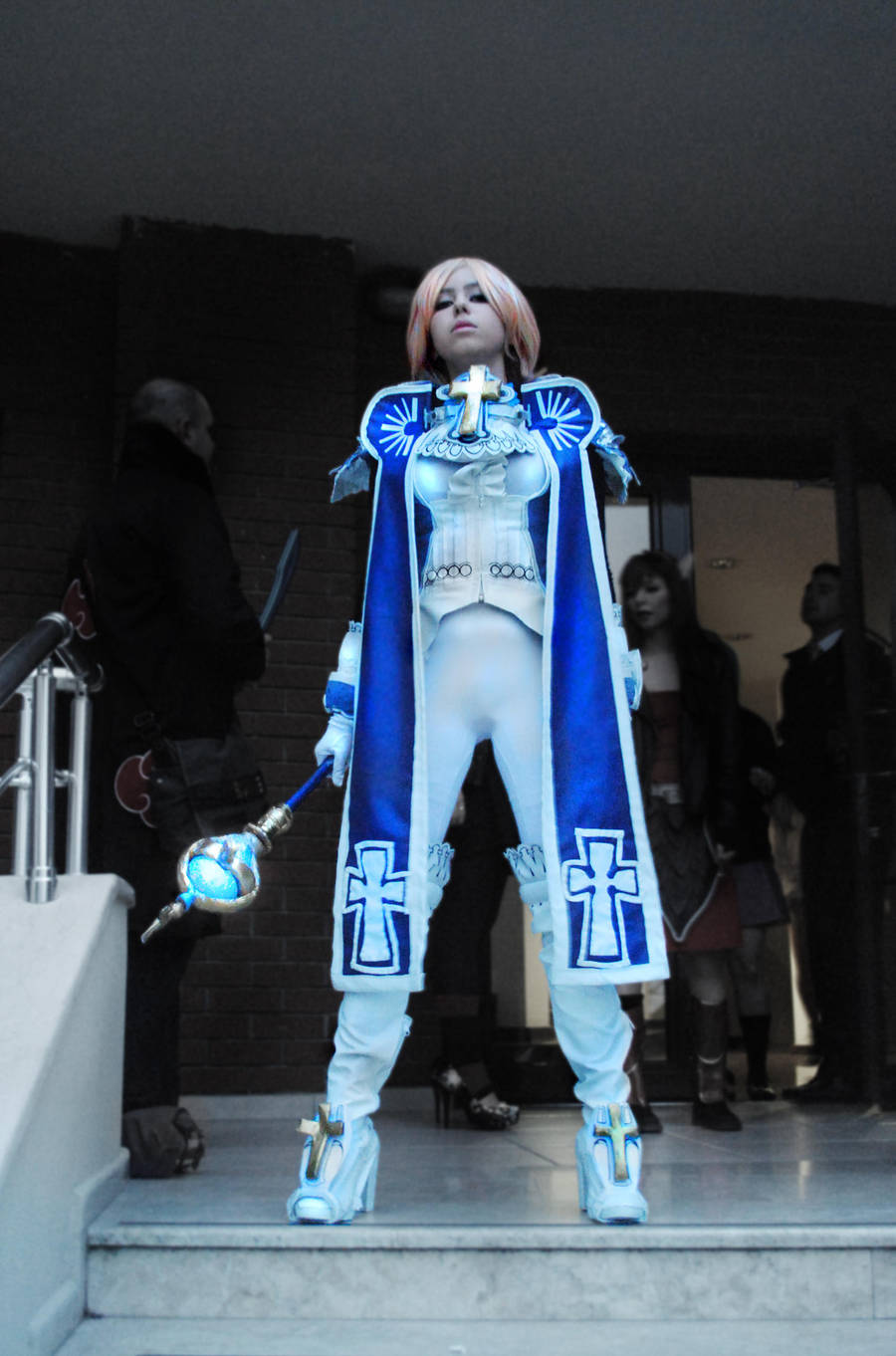 My newest costume! I wore it for Izmir Cosplay Convention but couldn't get it back in one piece, I'm going to change a few details and defilinitely going to wear it again.
Sypha Belnades genel olarak cosplayini cok gormedigimiz bir karakter. Daha dogrusu herhangi bir Castlevania karakterinin cosplayini gormek, kostumlerinin zorlugundan dolayi fazlasiyla nadir bir olay. Kostumun nadirligi ve yapmasinin zorlugundan dolayi fikir orijinalligine 5 yildiz veriyorum, sayet herhangi bir cosplayin "orijinallik" kriteri bence bunlardir.

Kostumun gorunusunu orjinaliyle kiyaslarsak, birkac eksik dogal olarak mevcut. Birkac eksik derken malzeme farkindan da bahsetmiyorum. Pantolonun ustundeki desenler eksik, eldivenlerin ust kisimlari ve de genel olarak asasi tam dogru degiller. Bu eksikliklerden dolayi goruntuden 1 yildiz dusuyorum. 1.25 yildiz dusme gibi bir secenegim olsa buyuk olasilikla oyle yapardim ama.

Teknige gelicek olursak, kostum genellikle kagit ve kumastan yapilma eger yanilmiyorsam. Kostumun geneli olarak basarili bir teknik olsa da, asayi kagittan yapmak bence bir hata. Ozellikle orta kismindaki kure rahatlikla disarida satilan plastik/cam kurelerden yapilabilirdi. Bundan dolayi teknige 3.5 yildiz veriyorum.

Butun bu kriterleri bir araya getirirsek, ve bir Castlevania karakterinin cosplayini yapma cesaretini de hesaba katarsak, bu cosplayin genel etkisi 4.5 yildizi hak ediyor.
The Artist thought this was FAIR
6 out of 6 deviants thought this was fair.