----------------------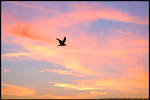 --------------------

---
"I wish I had wings so I could fly, but I'm stuck on the ground, so I dream instead."


---


~Luna/Vi/15/she-her/pan(?)/♀/Christian/USA :/~





---



Rune buddies!!
IvyHessil * caijou * IsrahLilithHessil



---
PLEASE TELL ME IF I FORGOT SOMETHING FOR OR WITH YOU
Things To Do:
(In order of importance)

Raffle prize for BashfulCupcake





Key:


Not yet started


Sketching


Lineart


Coloring/shading


Done!




---